THANK YOU TO MY CLIENTS & COLLEAGUES
In 2021 we were very pleased to work with some beautiful properties, many fully customized to meet today's standards of modern living, and luxury finishings and functional kitchens often in a smaller space. Have a look at some of the exciting properties were fortunate to work with over the past 12 months. You can see our full sold portfolio on this link too, and please don't hesitate to contact us for any questions about marketing your home or finding your next one.
An extra thank you to my clients, supporters, colleagues, friends, and family for another year of success!
Have a prosperous and healthy 2022!
- Paul
See Below for some Property Highlights from 2021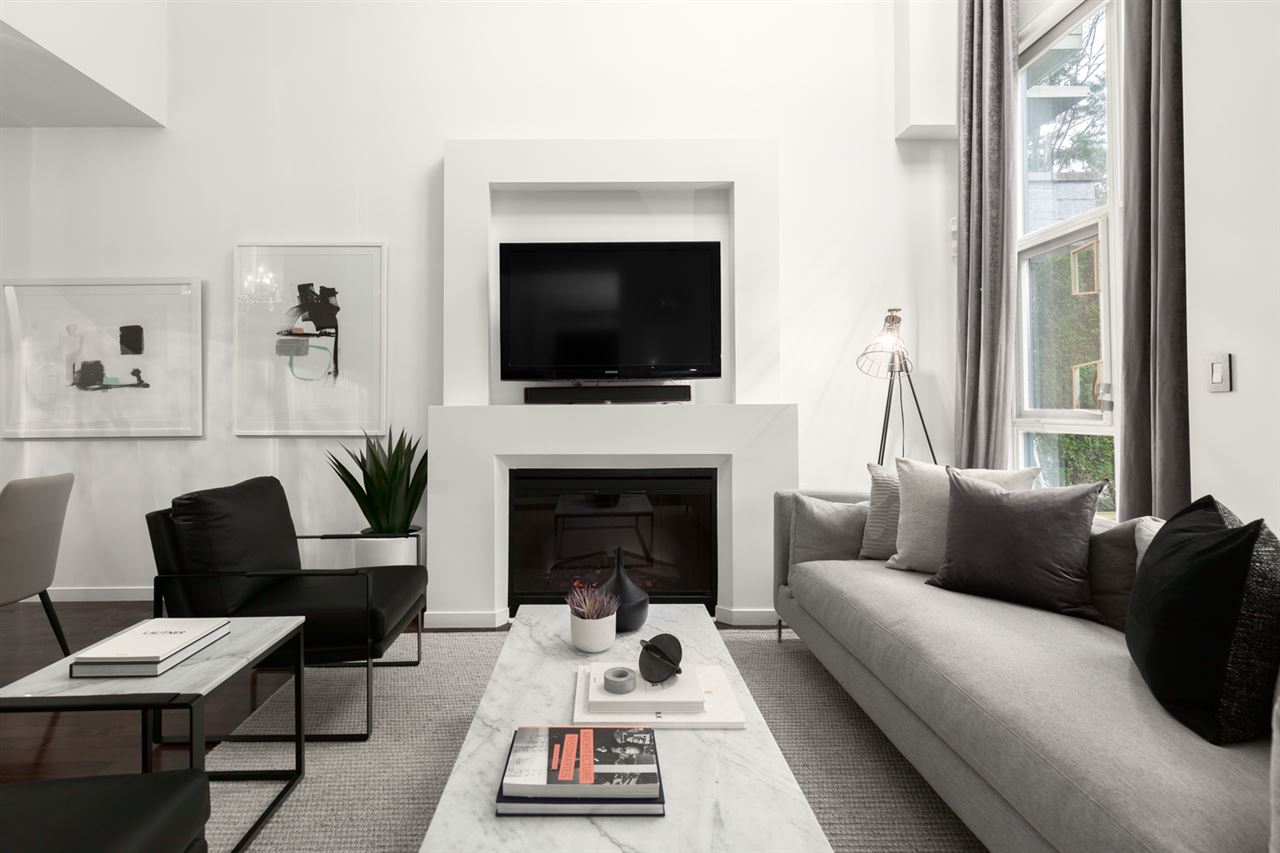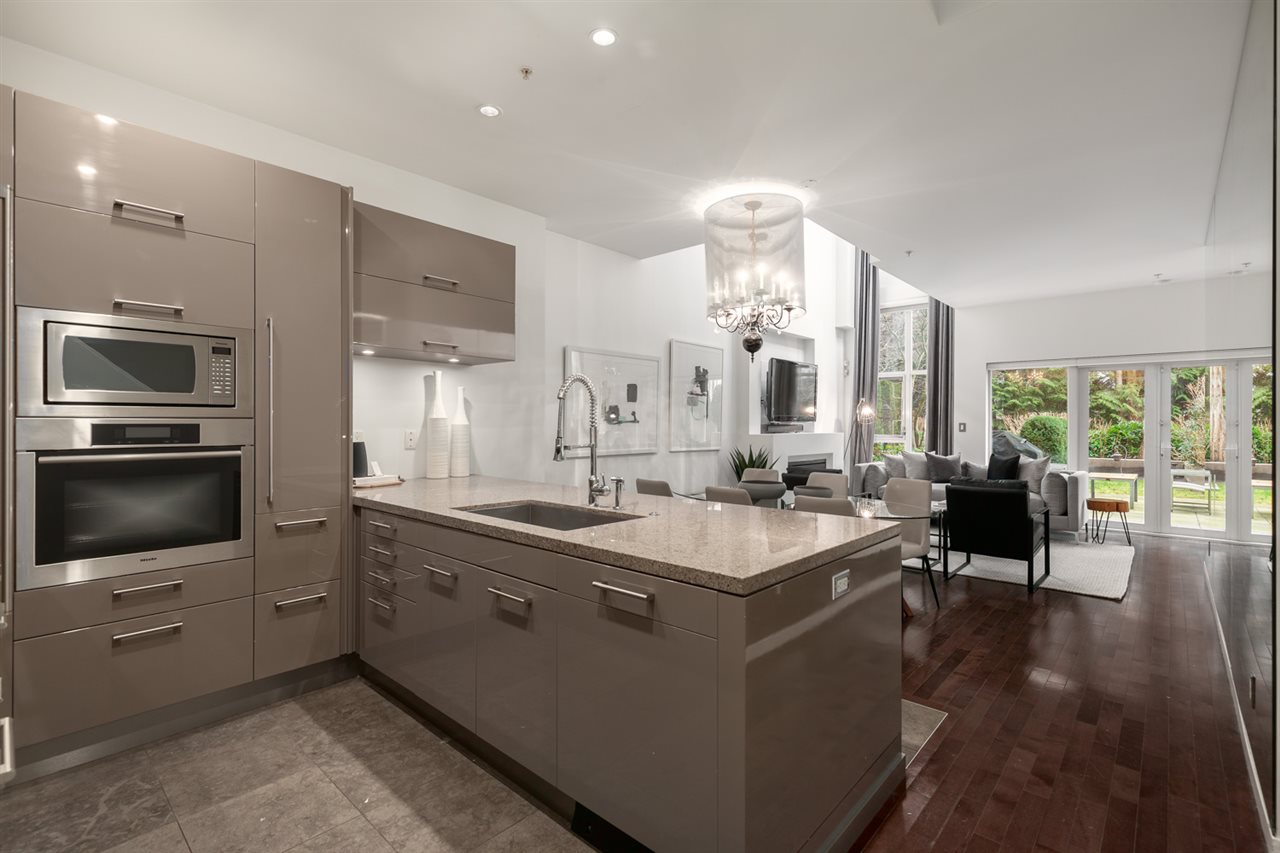 5981 Walter Gage, Vancouver
was a large 3-bedroom concrete townhouse in UBC Vancouver. Made for mature family living with an attached garage, upper level bedroom area, and a nice private patio out back and out front. This home had been tastefully stylized during its sale, and showed the beauty of modern living and tasteful minimalist furniture.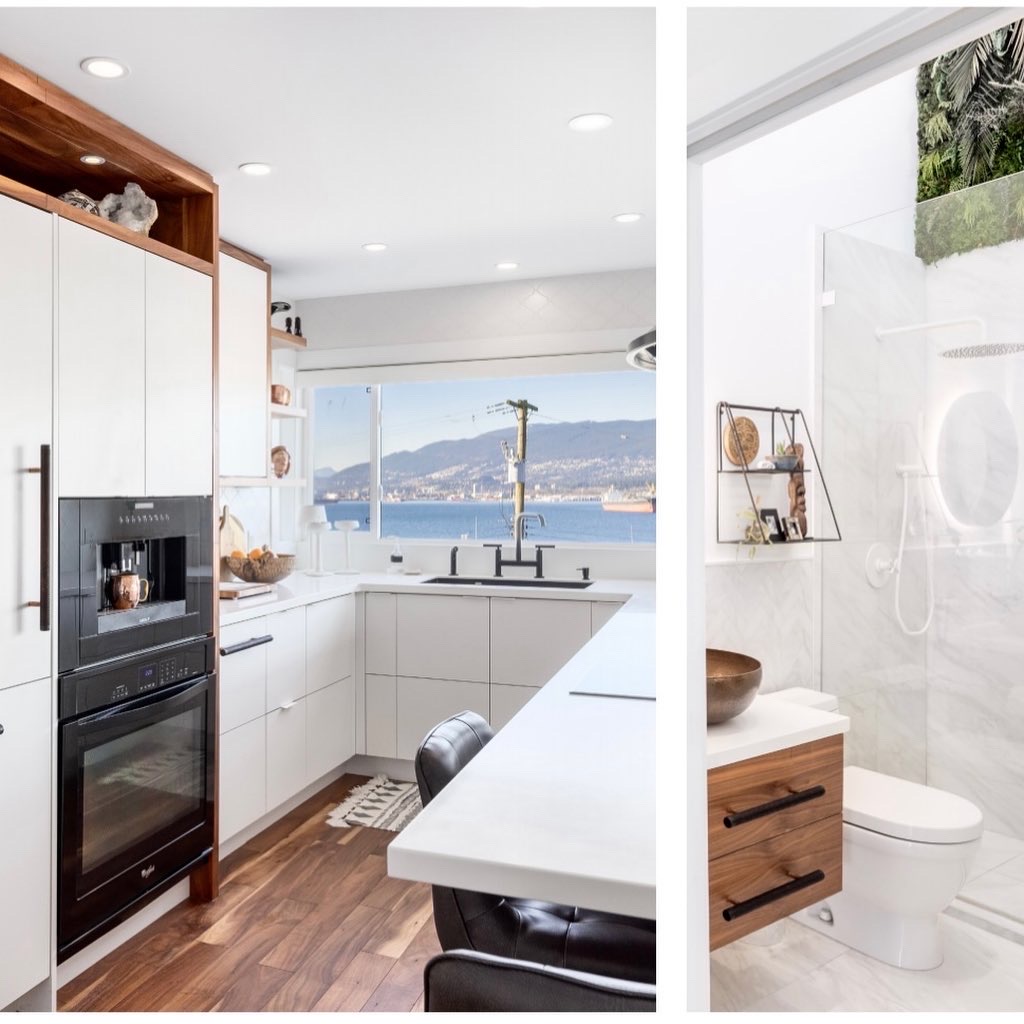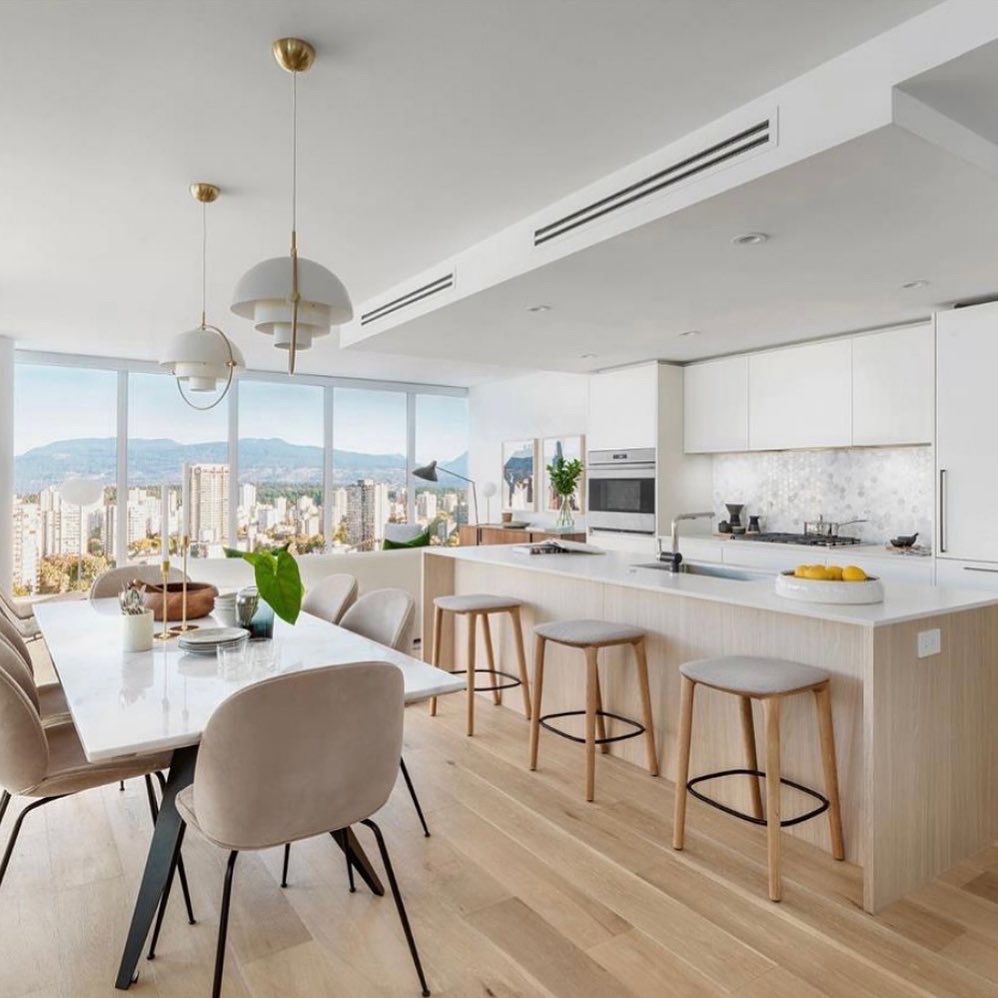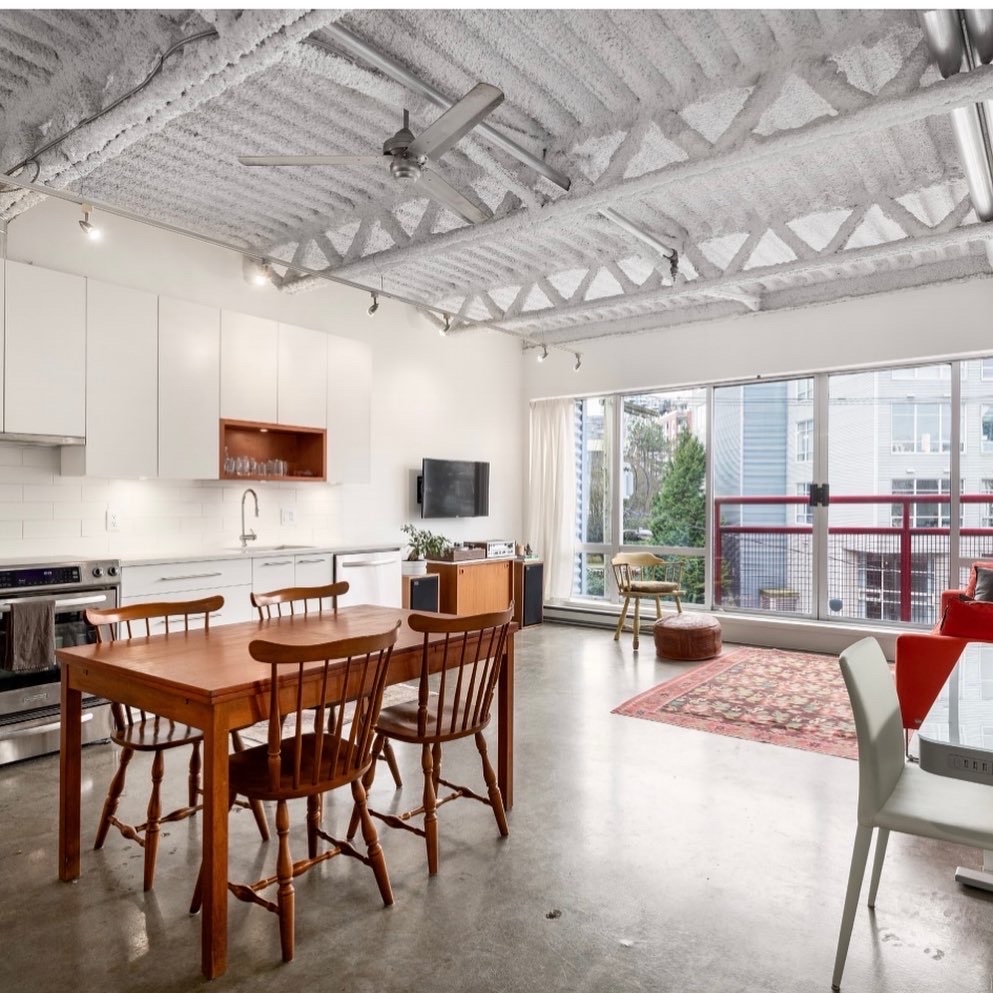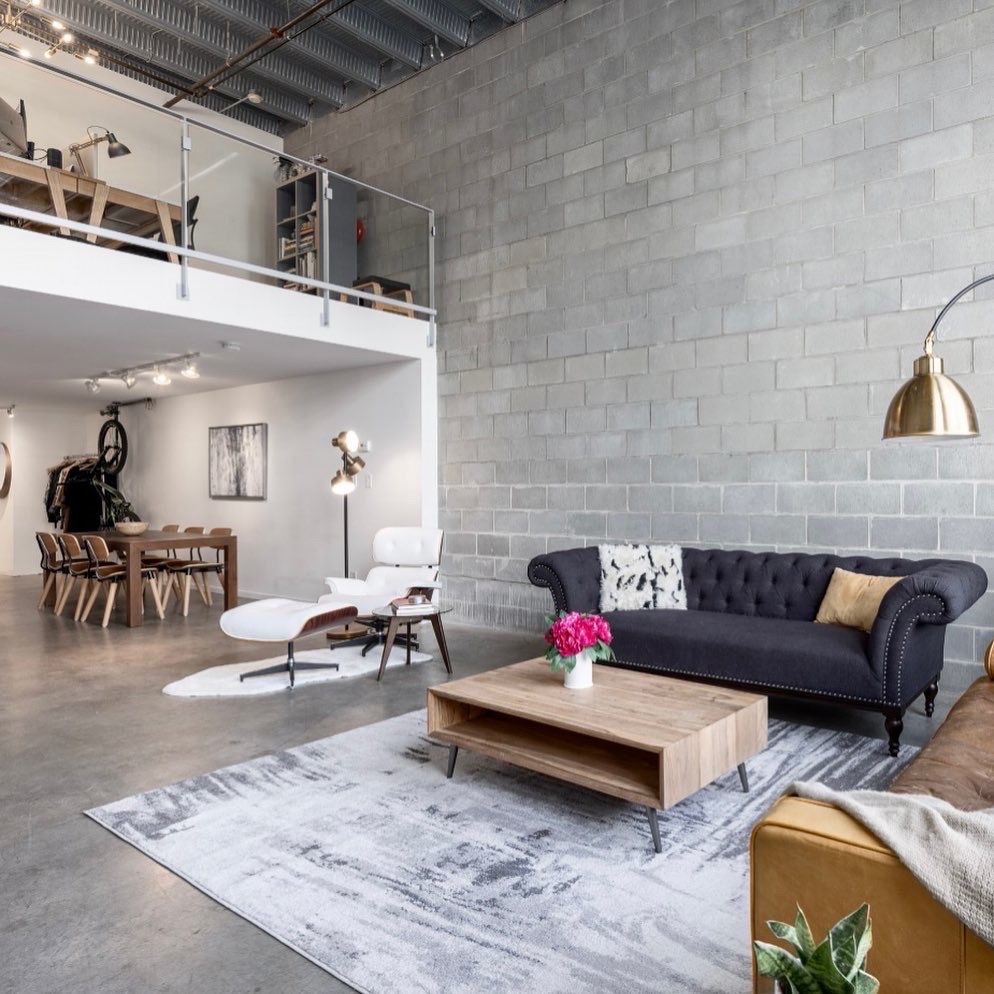 Large live/work concrete two level loft at The Workshop at 304 - 1220 E Pender Street, a perfect combination of workspace mixed with a chic NYC feel industrial loft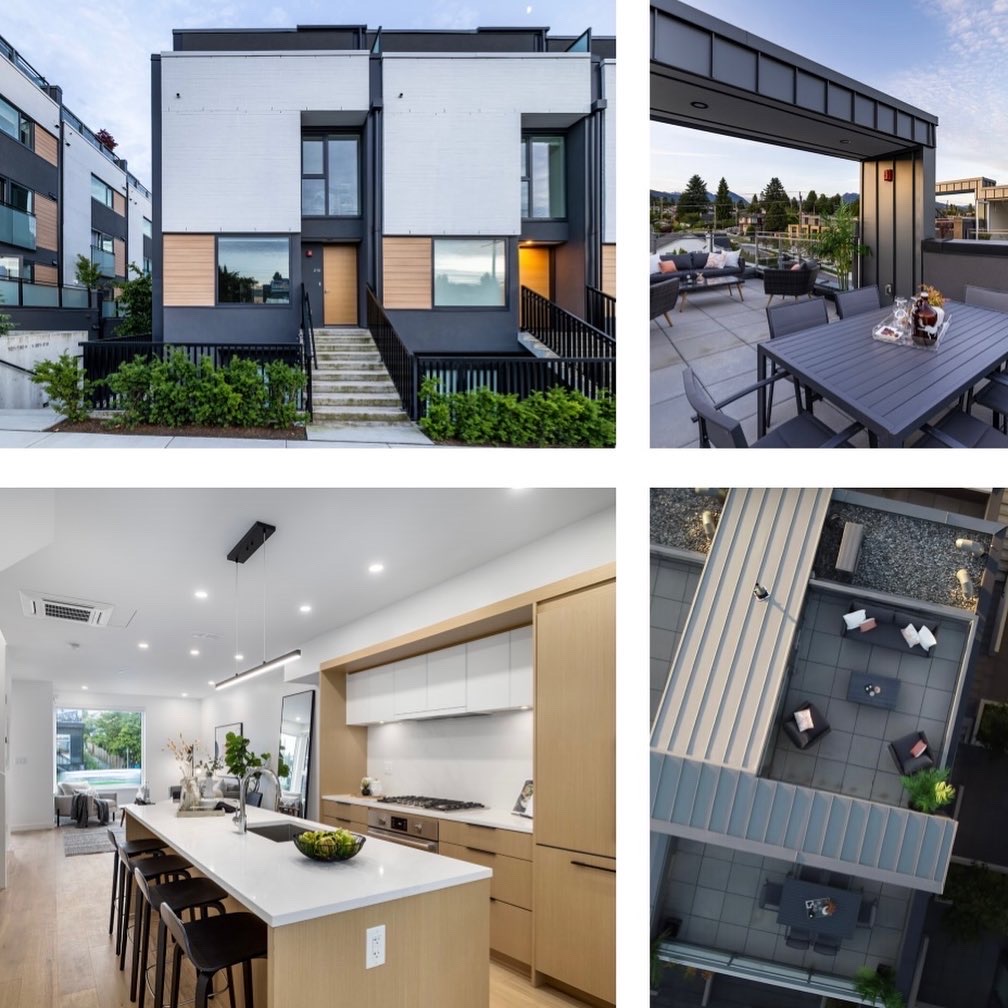 Newly built and stylish Scandinavian Westcoast blended town houses in Moodyville North Vancouver. A perfect family home with plenty of outdoor living and with a stunning interior.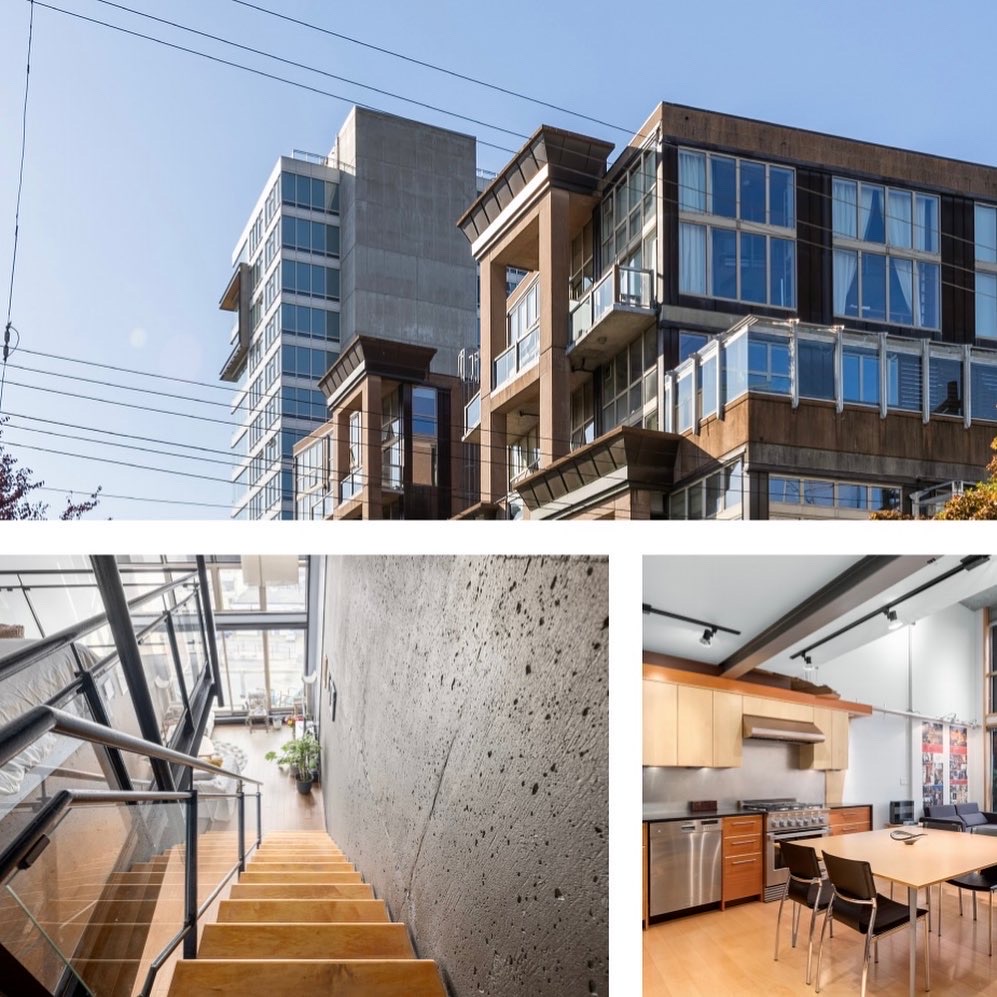 Sytlish concrete loft in South Granville at the WSIX building, two levels, exposed concrete walls, and suite
#405 - 1529 W 6th Avenue
we had had a Westcoast makeover by a well known architect, FWC. See more building info
on this page.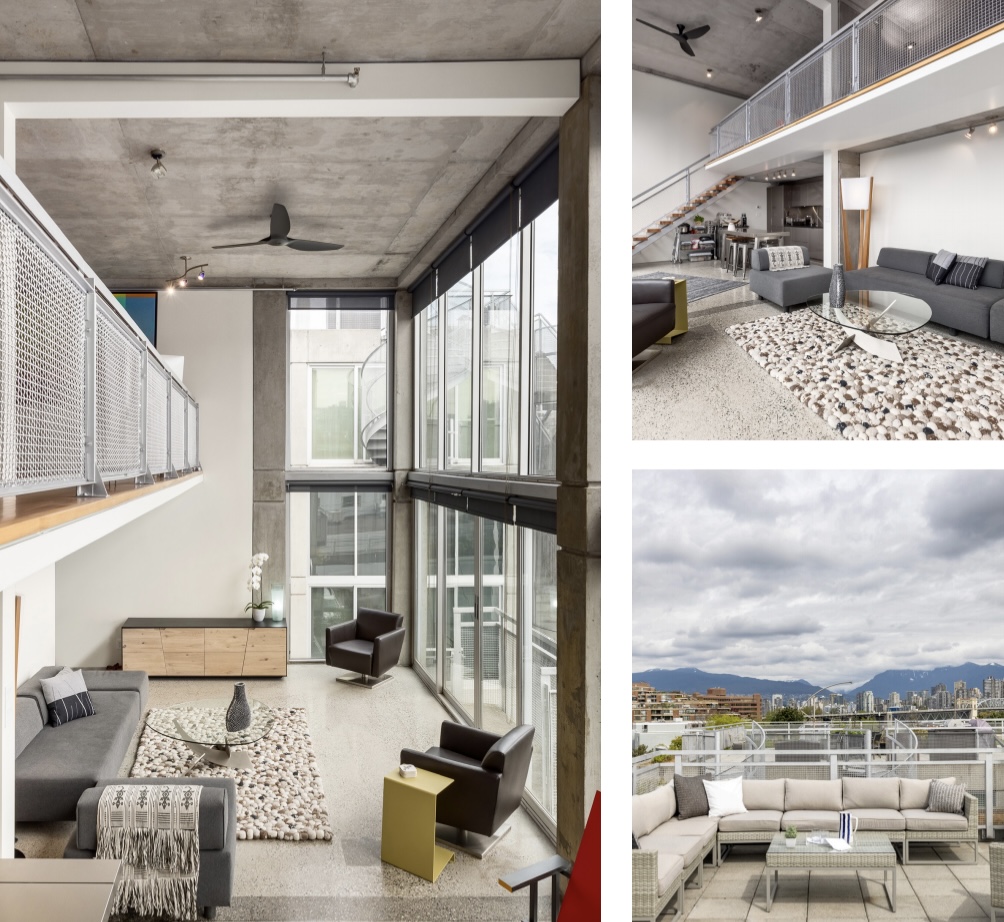 The stunning and expansive Arthur Erickson Penthouse we were excited to work with this past year drew plenty of attention. It was a large combined unit, with concrete floors, floating staircase, Euro modern kitchen, plenty of glass, and a sunny large private rooftop patio. See more pictures and details on this link:
PH610 -1540 W 2nd Ave, Vancouver.
To date we have sold 9 properties at
The Waterfall Building.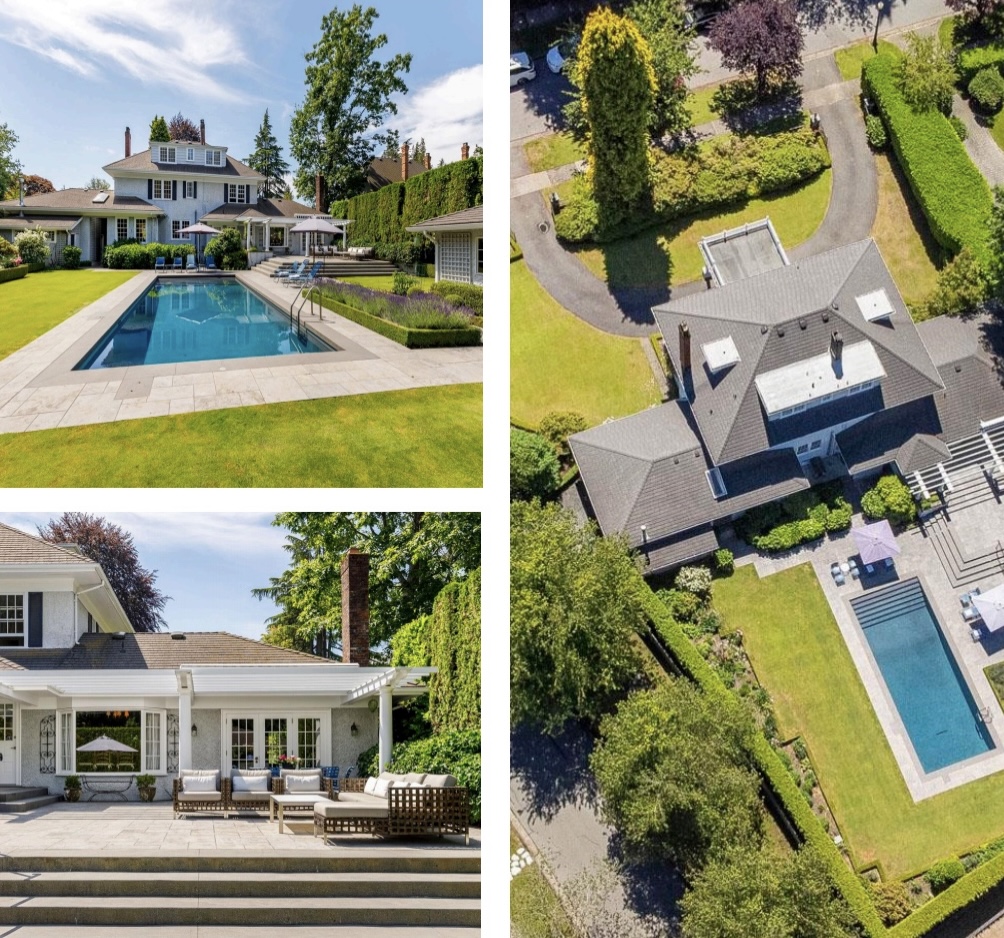 This was a one-of-a-kind trophy family estate type property in Shaughnessy, situated on a large sunny corner 20,821 sq.ft. lot sat a well kept and cared for Character house with 6592 sq.ft. facing a manicured Golf Course like lawn and resort style pool. See more details and photos here,
1631 W 40th Ave, Vancouver.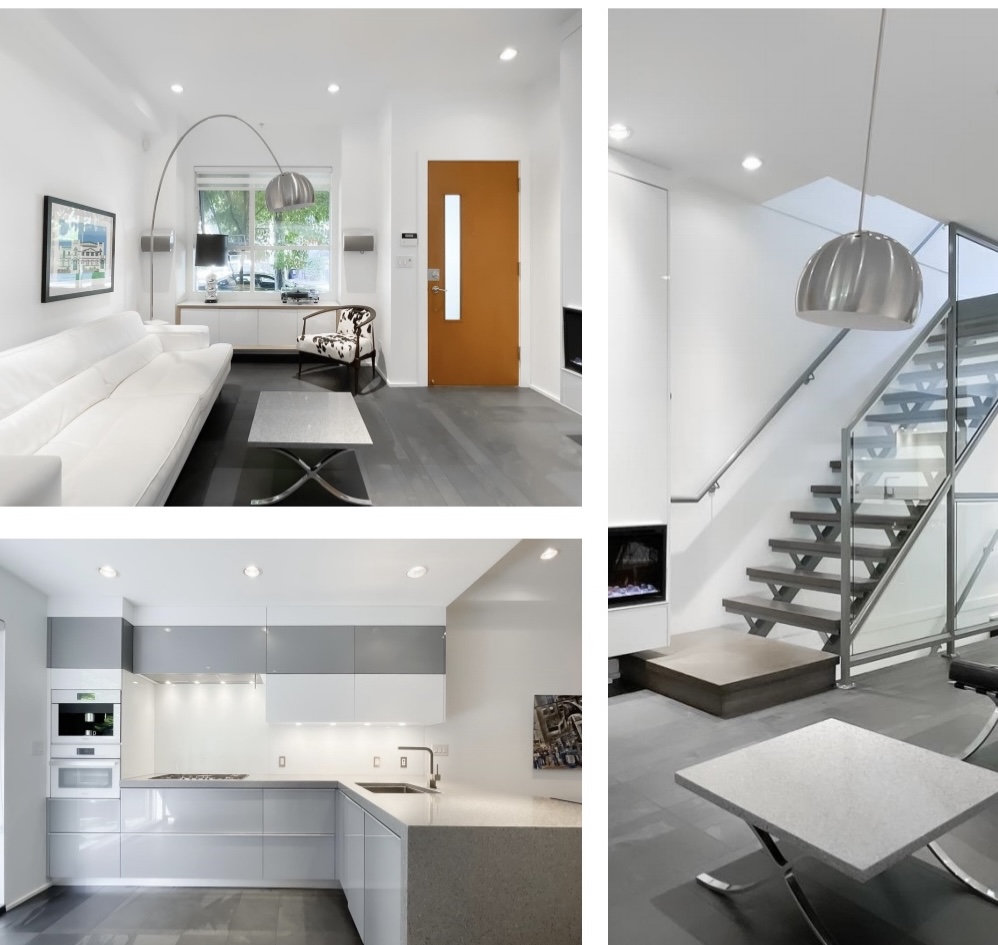 A modernist Euro-inspired townhouse in Kitsilano, one of our buyers was fortunate to buy, offered a highly detailed minimalist modern with touches of artistic inspiration throughout. The home had authentic stone floors, floating staircase, a stunning gloss-grey kitchen, waterfall seamless counters, Miele German appliances, and beautiful lighting throughout. See more details of this sleek home at this link: 2180 W 8th Ave - Canvas Townhouses by Trasolini Chetner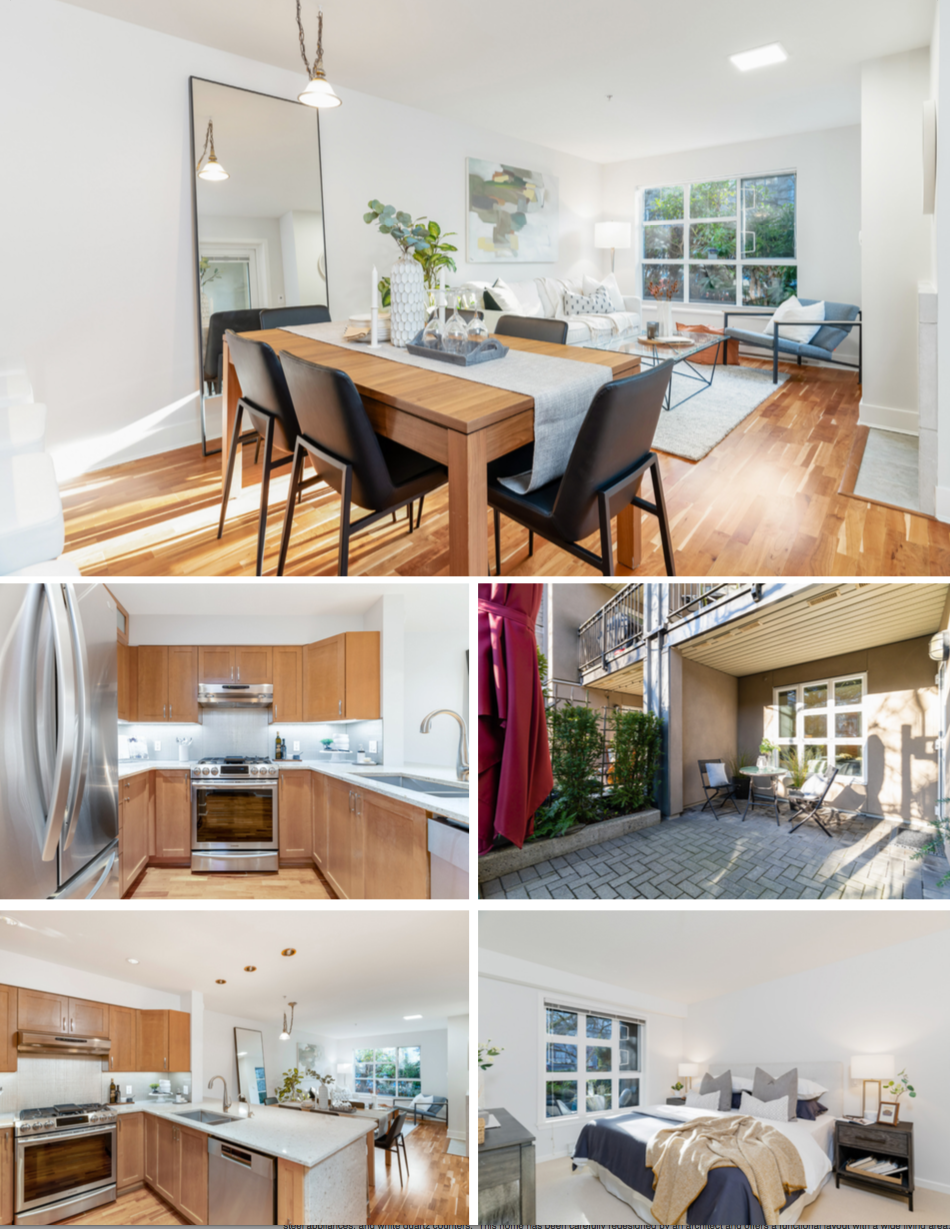 A thoughtful and renovated 2-bedroom condo in Kitsilano in the Arbutus Walk area, offered a functional expanded kitchen, wood flooring, new appliances, and a beautiful South facing patio allowing for plenty of light to shine into the main floor condo space. See more details at
109 - 2161 W 8th Ave, The Carlings in Kitsilano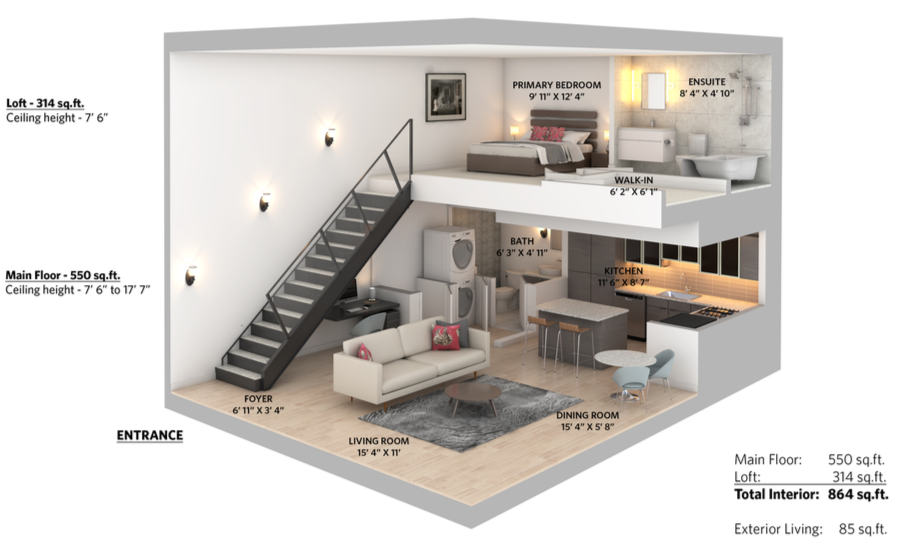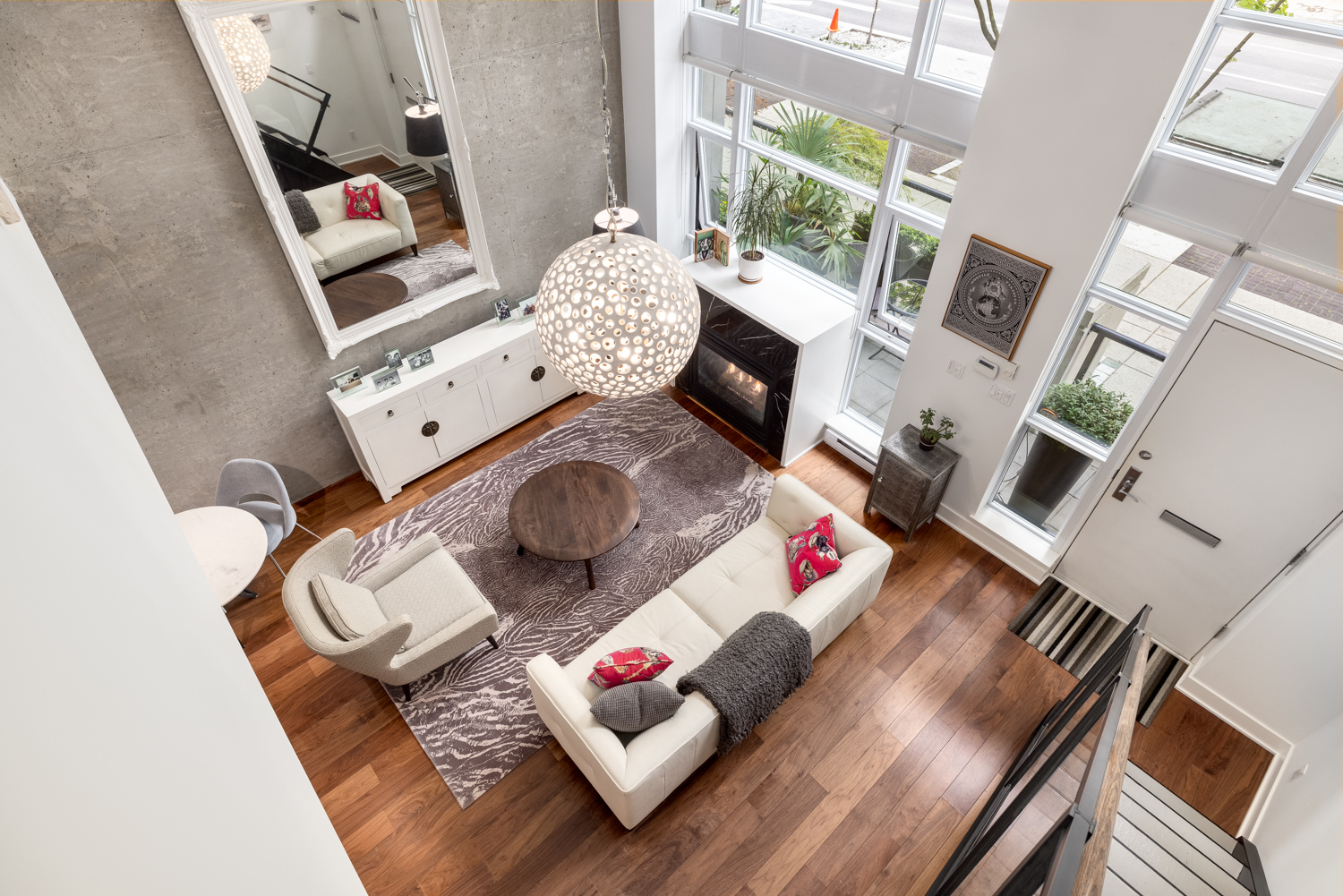 A nice warm loft in Yaletown at Tribeca Lofts, a townhouse with its own direct entrance. This home offered 1 bedroom, 2 bathrooms, exposed concrete walls and a pleasant patio with nice privacy. See more details on this home at: 986 Richards Street, Vancouver
3538 Gladstone Street, Vancouver was a modernist conversion of a Vancouver Special in East Vancouver. The home featured concrete floors, expansive upper floor with 3 bedrooms, vaulted ceilings, oak wood floors, and an XL sized kitchen equipped with Euro cabinets, Wolf gas Range, and plenty of white quartz counter spaces. A great example of how a renovation project can overcome the shortfalls an old home does, but retain the original footprint and save on building costs vs. a newly constructed home. See more photos and plans at
3538 Gladstone Street, Vancouver.