September 8, 2010
---
Project Qube – Wood Floor Refinishing
RE POST AND UPDATED BLOG. The floors installed by the developer in this unit were quite nice from day 1. They are a engineered hardwood Walnut, with a clear coat showing the natural Walnut brown colour.
The previous occupant of this unit was very hard on the floors and there were plenty of dents and scratches throughout. So something needed to be done.
From the beginning I compared purchasing new floors vs. refinishing. At the same time I wanted a dark finish for a more up to date look. New floors were going to cost nearly $5/sq.ft. + install of about $3/sq.ft. So, $8 x about 500 sq.ft. (excluding the bathroom) plus new Bull-noses on the stairs (The end of the stair treads). This would cost around $4000 - $4500 total. But the wood was still good, and it looked like there was some life to spare.
To get the floors re-sanded, repair all the dents, new shoe moldings, and a dark stain and satin coat applied totaled $2500. The finish product was beautiful. There are some spots where the stain wasn't as well absorbed as others, but overall the floor feels new with the ultra smooth finishing, and the dark colour looks great. Its nice to walk on with bare feet, and it is going to compliment the white walls and chrome details on some of the furnishing very well.
This video has some more visuals for you.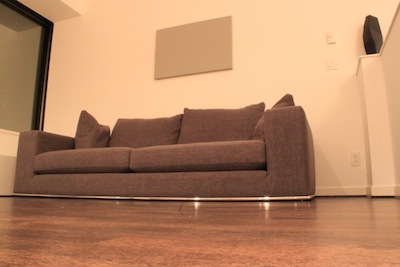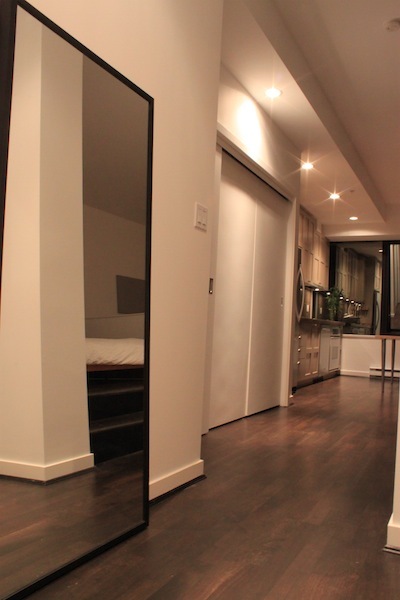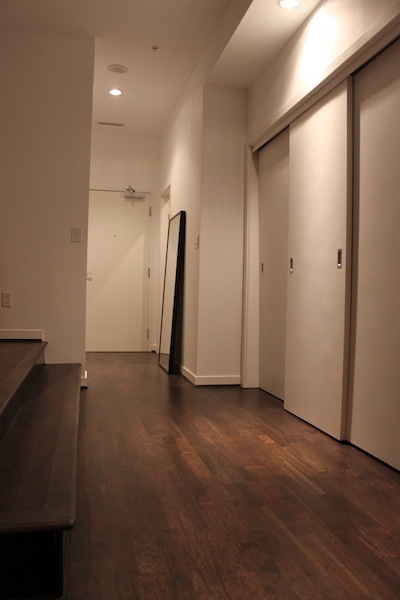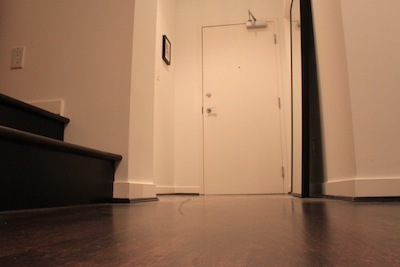 Click here to see the building information page and units for sale at The Qube, 1333 W Georgia St.

---