2010 Albrighton lofts
VOTE FOR YOUR FAVOURITE 2010 ALBRIGHTON
LOFT
In 2010, we were fortunate to work with so many great clients and beautiful loft spaces. As a Thank You for your business, website visits, and online attention, we want to reward all our fans. Simply go through the five selected lofts below, vote for your favourite space, and email us to get into the Dwell Magazine 1 year subscription contest. We know everyone has their own taste, but these are the five most "spoken about" lofts we dealt with in 2010. We want to know your opinion. Which one was your favourite?
How to Win?
1. Go through the pictures, details, and links below, and decide which was your favourite Albrighton loft of 2010.
2. Vote on our online poll.
3. Email us at [email protected] with the subject line "Voted" and your name will be put into a draw to win a 1 year free subscription to Dwell magazine. The contest begins on Decemeber 4th 2010, and the final draw will happen on January 1st 2011.
4. Cast your vote, watch the poll, and wait for your chance to win! The winner will be emailed on January 1st for their subscription mailing details.
THE LINE UP
1 - #402 1180 Homer St - McMasters Yaletown Loft

This beautiful space is located in the heart of Yaletown along Homer Street. This unit featured over 1300 sq.ft., exposed wood beams and sand-blasted concrete walls and ceilings. The interior was finely detailed with a high-end open style kitchen, sliding glass walls, and reclaimed fir hardwood floors. Some other highlights of this suite were the open concept living space and the high level of luxurious throughout the kitchen and spa-like bathrooms. For all the photos and details on the "McMasters Yaletown Loft" visit the property page by clicking here.
2 - #314 1220 E Pender St - Workshop White Loft

This open plan true live/work loft offered plenty of space and light. Located on the top floor of " The Workshop" at E Pender and Clarke, this industrial style loft was selected for its amount of space, two level plan, and the 18' ceilings. The amount of light was great from the full height windows and the skylight, exclusive to top floor suites at 1220 E Pender St. The concrete floors, exposed cinder-block walls, and open plan make this loft very special, and "eye-candy" to those minimalist fans. For all the photos and details on the Workshop White Loft click here.
3 - #211 1220 E Pender St - Country Style Loft

Over 1500 sq.ft., natural fir wood beams, wide-plank floors, "see through glass" loft floor, and a large chef's kitchen make this loft ultra-unique. This loft was recognized as the "Country" or "Whistler" styled loft. In my loft career I have not seen such a property like this, especially within a building like the Workshop. This loft was a true blend of great ideas, attention to design, and simply stunning materials. Some other special features within the Country Loft were heated floors within the spa-like bathroom, slate flooring, 3 full height windows, views to Downtown Vancouver, and double insulated walls, which made this space very quiet and peaceful. For more information and photos on the Country Style loft, click here.
4 - #307 345 Water St - Greenshields Gastown Loft - 2010 Winner


Beautiful interior detailing and workmanship all in an open concept living space topped off with a patio facing the ocean and mountains, make this loft a top pick of 2010. Designed by Alda Pereira, the interiors at Greenshields are in a league of their own. This suite features, re-claimed maple floors, beautiful Raumplus glass partition walls, special art displays, stone counter tops, and a restored tin-tile ceilings. Some other special features are a in-suite storage room, exposed concrete structural beam, and custom art-feature style lighting. Over 992 sq.ft. with ocean and harbour views make this a very unique Gastown loft. For more details on the Greenshields Heritage Loft click here.
5 - #502 1238 Seymour St - White Bright Downtown Loft

Two level of living, bright white space, and views of Downtown Vancouver make this open concept loft a top topic in the Albrighton office. Another combination of vision, practicality, and workmanship make this loft very special. These owners completely customized this space. They started with a custom loft space upstairs incorporating a large master bedroom, and a semi-private second bedroom. The upstairs master bedroom had an electric fireplace, and large strip of closet space. Downstairs, many of the walls were taken down, a large bathroom was designed, black-stained oak hardwood floors were fitted, and custom pot-lighting was installed throughout, making for a dramatic space. For more information and photos of the White Bright Downtown Loft, click here.
VOTE HERE
EMAIL US FOR YOUR CHANCE TO WIN
1 YEAR OF DWELL MAGAZINE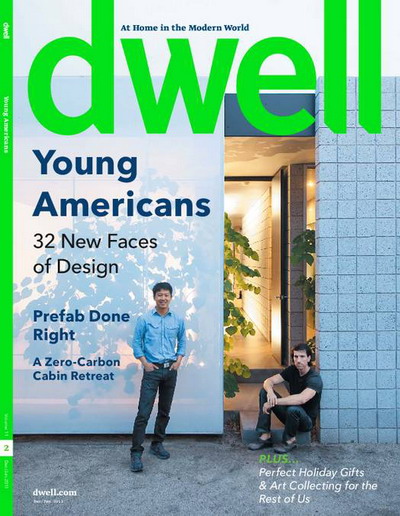 1 YEAR SUBSCRIPTION
EMAIL [email protected]
Email us at [email protected] with the subject line "Voted" and you will be entered in the draw for a 1 year subscription to Dwell Magazine. The draw will take place on January 1st 2011, and if you are the winner, you will be emailed on January 1st 2011.
WINNER ANNOUNCED ON JAN 1ST 2011
AWARED TO: S. TSANG FROM DOWNTOWN VANCOUVER
Happy New Year, and thank you very much to all the participants who voted and submitted to enter the "Vote for your Favourite 2010 Albrighton Loft" survey contest.
S. Tsang from Downtown Vancouver was drawn from all entries to win the 1 year Dwell Magazine Subscription. Congratulations!
The winning property was 4 - #307 345 Water St, Greenshields Gastown Loft