July 31, 2017
---
INVOLVEMENT WITH THE TRANSPLANT RESEARCH FOUNDATION OF BC & THE MAKE-A-WISH FOUNDATION

First as a recipient and later as a donor. From over from 2006 - 2017, Paul Albrighton personally donated to Make-A-Wish BC and sat on The Young Professional Advisory Council between 2012-2013. These members acted as ambassadors through fundraising and advocacy activities.

Pauls Story published in 2012,
Quoted from The Make a Wish, "Where are they now" Bio Series:
"I was a very ill kid since the age of four and spent about four years either living in the hospital or with assisted care at home. I had a feeding tube attached to my stomach and a permanent intravenous line that would give me nutrients to my body. I was so sick that I required an intestine transplant.
In 1994, I was blessed to receive a successful intestine transplant, which completely changed my life. It allowed me to live freely and run around to play with my friends and siblings without tubes attached to me. I continued to be a patient at the Children's Hospital into my teenage years after my transplant, as they had to monitor my progress.
After a small complication in 1998, my family and I were in need of some happiness and relaxation. It was in 1998, that the Make-A-Wish Foundation granted me a wish.
I was 14 years old and I remember the moment very clearly when the Wish Foundation told me that they were going to send me and my family to Maui, Hawaii. Till this day, I have very fond memories of that trip. We had a beautiful condo near the sea and had a rental car to tour the Island visiting great beaches, the aquarium and many other tourist attractions. It was truly a gift to have received a vacation with my family, especially after so many years of dealing with my health issues and stress.
When my family and I talk about our Maui vacation, it makes us smile all over again! My family and I are forever grateful to the Make-A-Wish Foundation in helping us lift our spirits after such a long journey! The wish we received truly impacted our lives.
I have since received a second successful transplant following my years at the Children's Hospital. This time it was for my kidney, which I received from my loving mother. Although being a double transplant recipient requires a bit more maintenance on my body compared to the average person, I have never let it get in the way of my goals in life.
Today I am 27 years old (written in 2012) and live a happy normal life. I love to travel, eat good food, learn about business/marketing and I love design! I recently purchased my dream loft style condo in downtown, which I reside on my own.
I am a realtor at in Vancouver who specializes in unique homes, lofts and modern condos. I have earned myself MLS Medallion Club recognition for four years in a row. The Medallion Club recognizes the top performing 10% of Realtors in Greater Vancouver. My goal is to maintain in the Medallion Club and one-day design and build unique modern homes. Visit my website when you get a chance www.albrighton.ca
I work very hard in my business so I can donate 1% of my profit to the Make-A-Wish Foundation, BC. I would like to inspire and give hope to other wish kids and their families that there is a future of large possibilities, after overcoming a life-threatening illness as a child."
Paul is a donor to the Make-A-Wish Foundation of BC helping to make even more dreams come true for children who are facing their own battle with a life-threatening illness. Thanks Paul for sharing your story and for your generous gifts to our Foundation!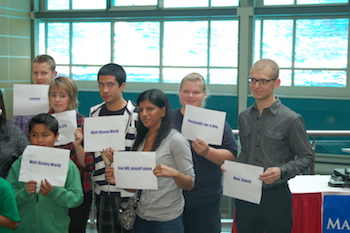 Above: Paul (right side) with former Make-A-Wish kids in 2012 event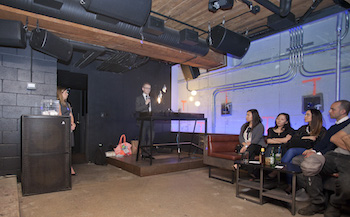 Above: Paul (right side) making a speech at the 2012 Make-A-Wish "Mingle" event
For 2017 and on, Paul Albrighton has dedicated an annural 1% constribution to The Transplant Research Foundation of BC. Paul has recieved two organ transplants throughout his life and hopes to spread the word about the gift of life an organ transplant can provide, and contribute towards further technology and research.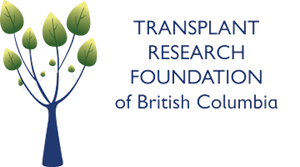 Paul Albrighton donates 1% of his annual profit to the Transplant Research Foundation of BC.
---