November 7, 2019
---
PAUL SELLS ANOTHER JAMESON HOUSE CONDO
838 WEST HASTINGS STREET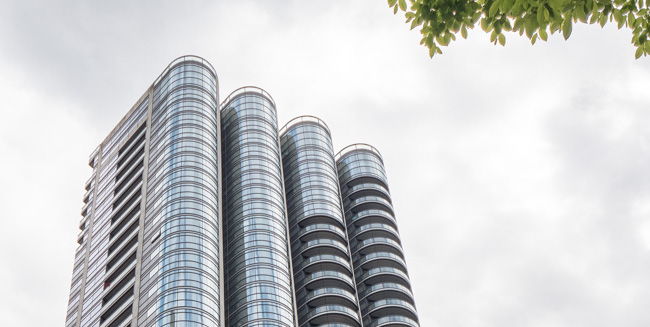 This unit sale of 2301 - 838 W Hastings Street was also featured in the Globe and Mail news, which can be read on the link below. We managed to sell the unit for the same price purchased near the peak of the market in 2017 at $2,450,000 this past season, when most prices on luxury 2 million dollar condos are mostly down byt 15-20%. If you're looking for an agent to preserve your equity and maximize your sale, contact Paul Albrighton today.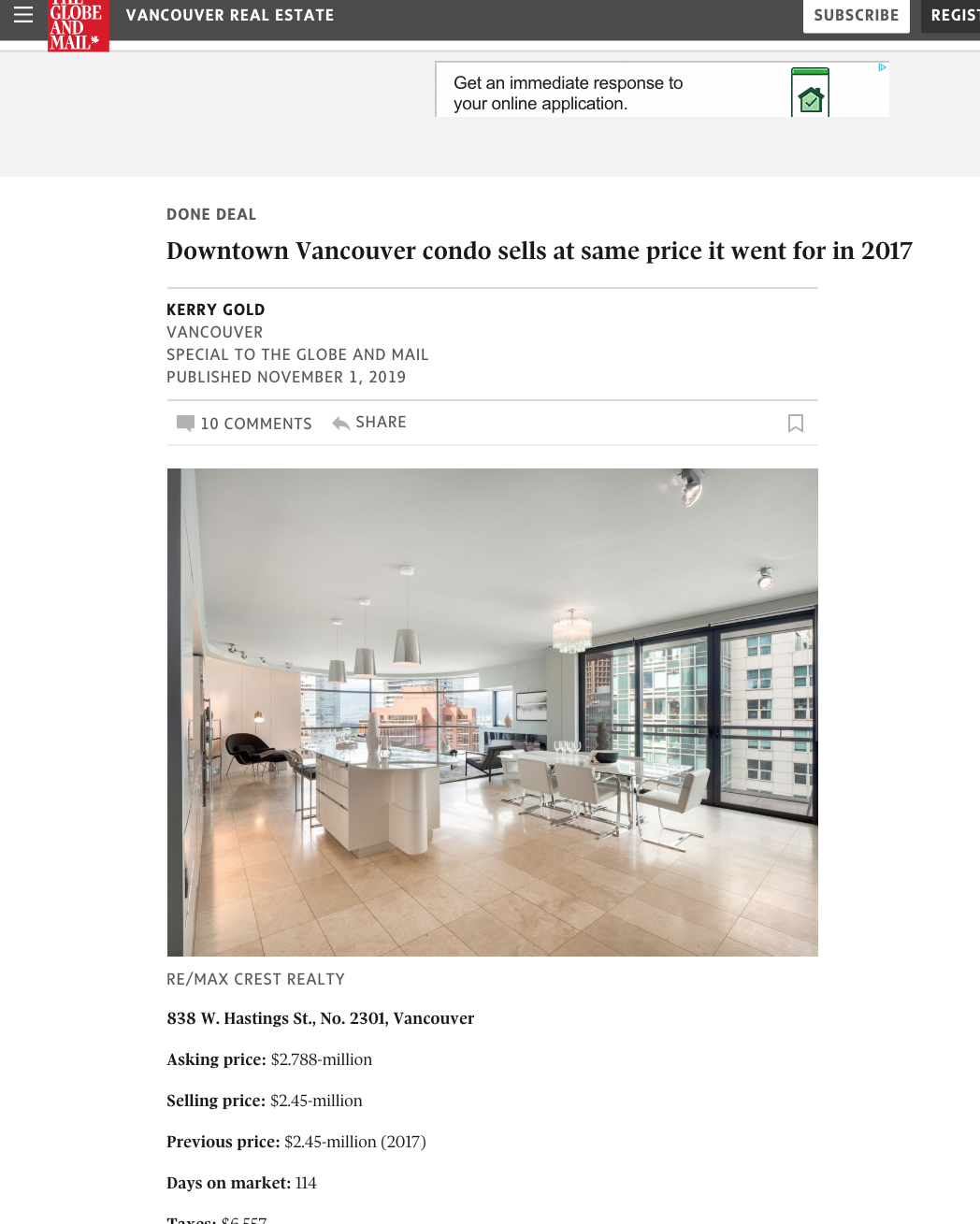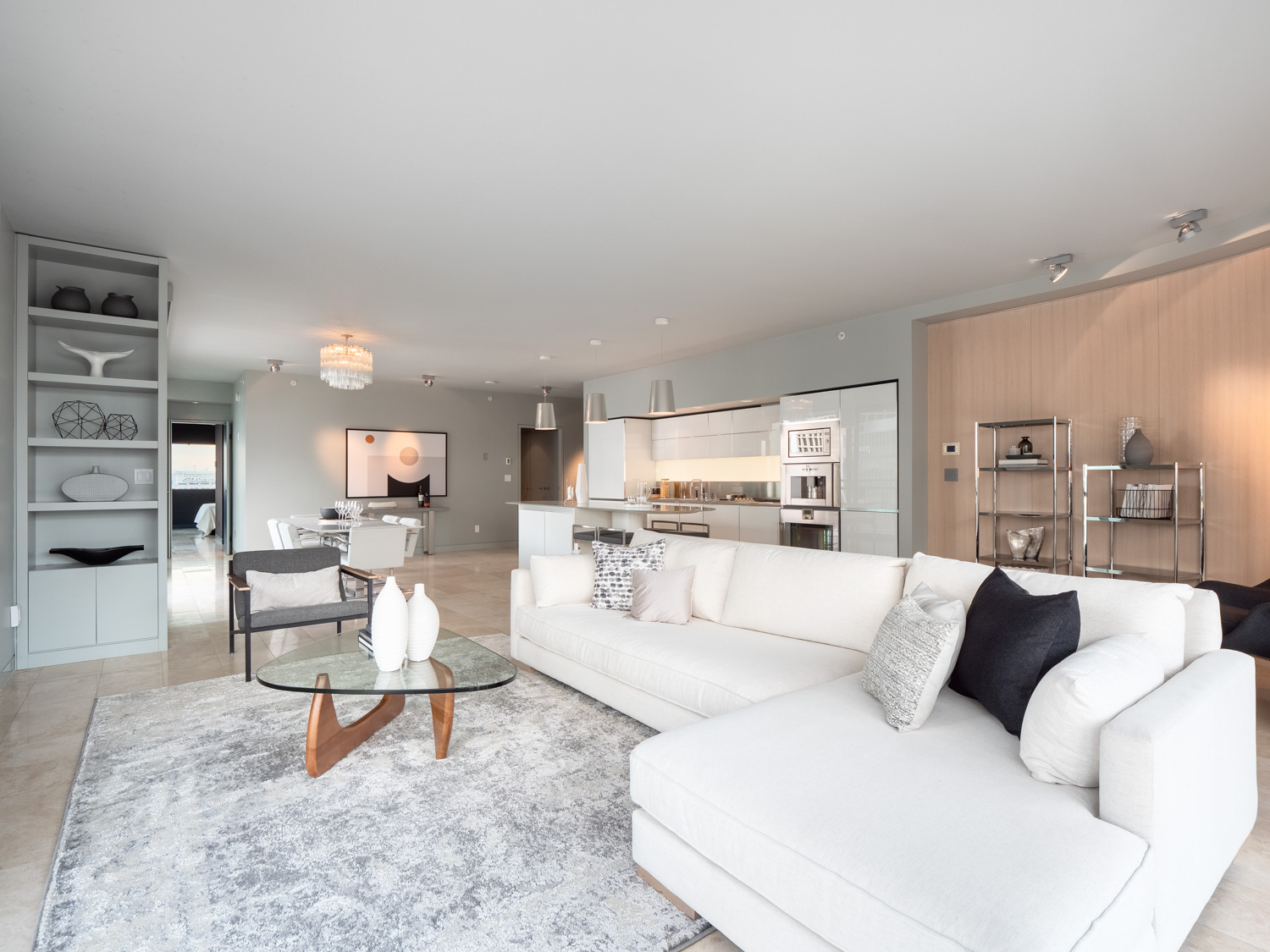 RECENTLY SOLD | 2301- 838 W HASTINGS STREET
2056 sq.ft. North Facing large luxury condo with world renowned architectural design by Foster & Partners. Interior has been detailed and cusomized by Robert Bailey Interiors. Offered at $2,688,000. Inside was designed for a quality conscious architecture enthusiast. Unique features included: perfectly aligned travertine limestone which is heated and cooled, over-height 9' ceilings, shadow baseboards, gallery-style minimalist door trims, solid wood doors, hidden venting, and full floor-to-ceiling curtain-glass windows. Custom updates designed by Robert Bailey Interiors include: a wood-grain feature wall, custom lighting, stylish wall treatments, built-in bookshelf, custom lounge low profile fireplace and fine detailing throughout. Jameson is house is known for offering unique style, modern design, and top level quality. See more building info and units for sale.
Paul has made 5 sales at Jameson House, see the sales links below:
Sold by Albrighton, #2301 - 838 W Hastings Street (2019)
Sold by Albrighton, #2002 - 838 W Hastings Street
Sold by Albrighton: 2101 - 838 W Hastings Street (2017)
Sold by Albrighton: #2706 - 838 W Hastings Street
Sold by Albrighton: #2101 - 838 W Hastings Street
---