838 W Hastings St Jameson House
838 West Hastings Street, Vancouver V6C 0A6
138 Suites
36 Levels
2011 Built
Pets restricted
Rentals restricted
Description
Jameson House - 838 W Hastings St
Modern Downtown Architectural Residences
scroll down for building images and information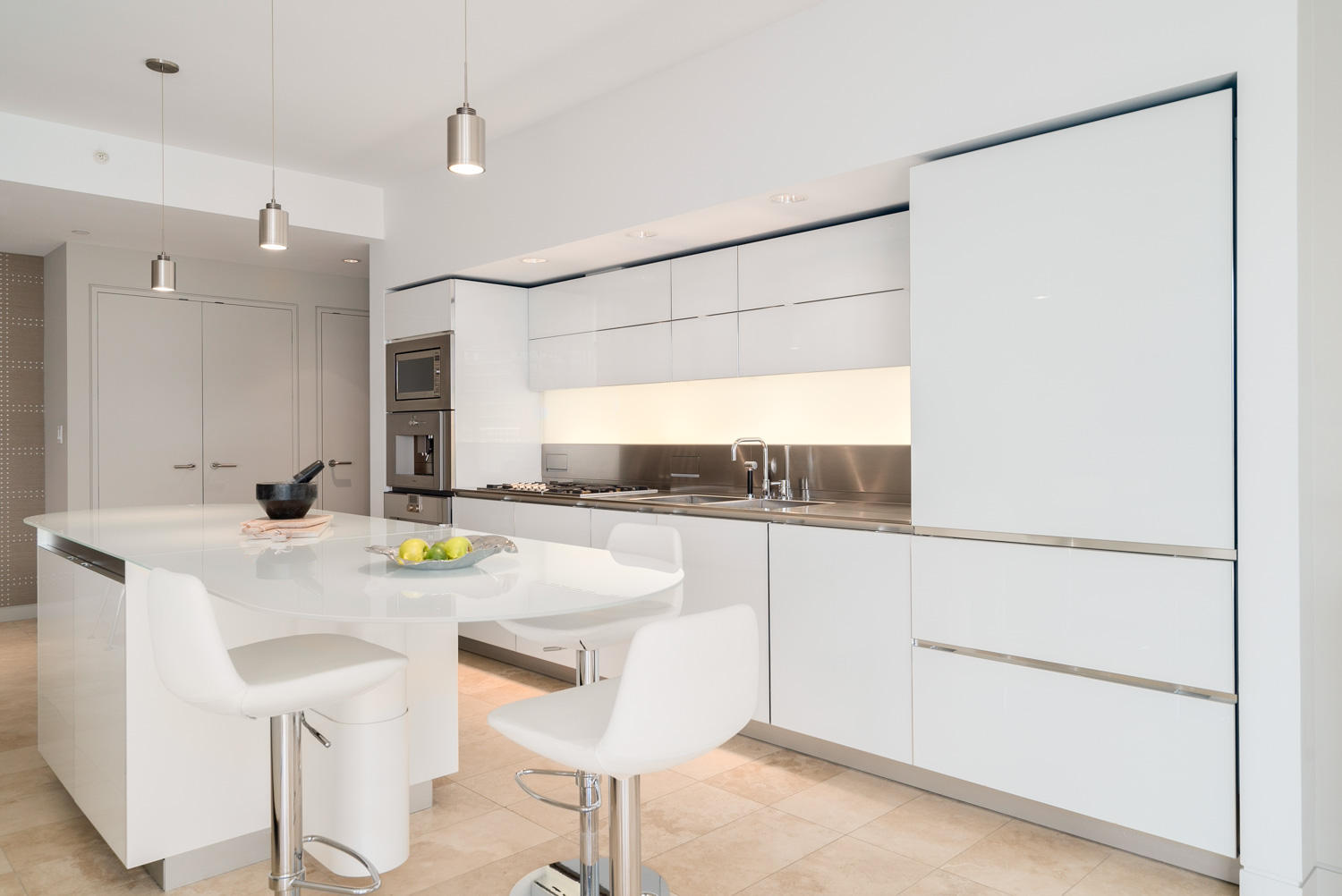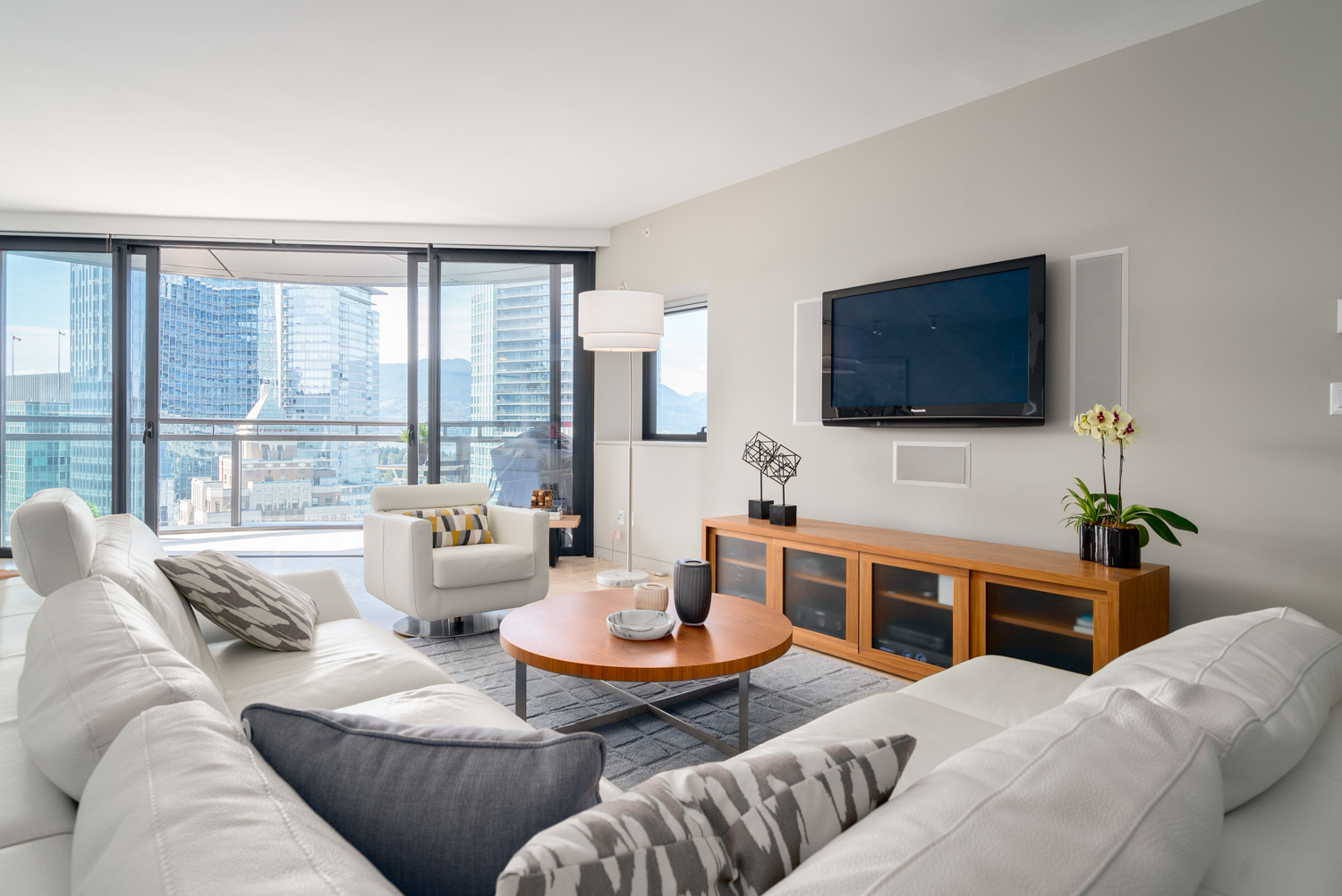 Jameson House was completed in 2011, its known as a boutique 138-residence modernist tower in Vancouver. This a contemporary 36 storey building designed by Foster and Partners. It features unique design with focuses on: green living & construction, functional seamless detailing, luxurious finishings, and cutting edge technology. The interiors are fitted with European fixtures, appliances, and unique design elements. The floors are radiant heated and cooled, and finished in Travertine Marble. The suites feature beautiful Dada Italian kitchens which are equipped with high-end Gaggeneu and Sub-Zero appliances. The attention to detail and design will impress an architectural savvy buyer. A few details that will catch your sight are: the grout lines on the tiled floors match the door frames, cabinet lines, and wall tiles. The seamless lines also continue outside onto the marble surfaced patios. There are no visible vents throughout the suite, there are small hidden gaps at the ceiling lines in very few spots. The design gives you sense of "peaceful space" and offer a different feel than any other Vancouver condominium. For minimalists and modernists, this can easily be considered home without compromise. The finished composition of form and function.
If you are looking to buy or sell and residence at The Jameson House, contact: Paul Albrighton at 604 315 55741
Paul's Past Building Sales
Sold by Albrighton, $2002 - 838 W Hastings Street.

Sold by Albrighton: 21st floor 2 bed- 838 W Hastings Street.
Sold by Albrighton: #2706 - 838 W Hastings Street.
Sold by Albrighton: #2101 - 838 W Hastings Street.
Jameson House Parking Feature Video:
Previous Sold Listing by Paul Albrighton: