October 13, 2021
---
The Crane Building - 546 Beatty Street Review & Updates: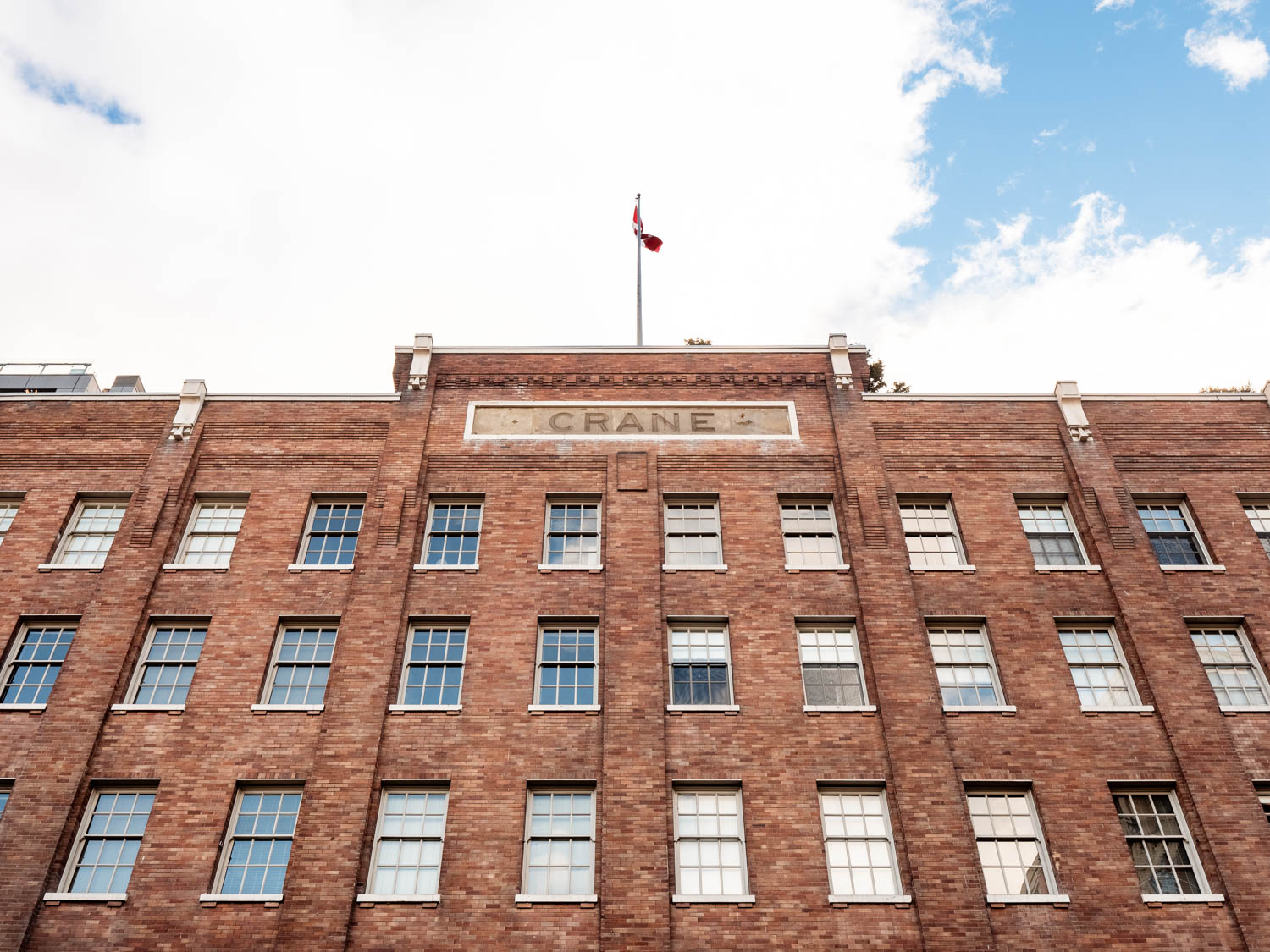 This week of October I have been working at 546 Beatty Street, one of my all time favourite concrete & brick buildings in the city. The buildings stands out for its solidness, open layouts, and hard edged materials throughout: Original steel posts, concrete floors & ceilings, exposed bricks and solid high quality kitchens & washrooms installed by Townline, the developer in 2009. Below is some building information, photos, video, news clippings and a list of our past building sales. Don't hesitate to reach out if you are looking to purchase a loft at 546 Beatty Street, also known as the Crane Building
Suite 304 sold a few years back:

Our building summary:
This beautiful 2009 heritage conversion Vancouver loft building in Crosstown is amongst the most desirable loft buildings in the whole city. A boutique 57 unit development, Designed by Howard Bingham Hill and developed by Townline Homes MetroLiving - known for beautiful heritage and loft style Vancouver buildings, The Crane building, located at 546 Beatty offers many unique features. This boutique building was originally a commercial and industrial used building built over 100 years ago. It is now home to New York style high ceilings open plan loft style suites. These character lofts feature high ceilings, concrete features such as walls and polished floors, and exposed brick exterior walls. Unique character ranges from ceilings heights of up to 16', exposed concrete and steel beams, and sliding wall systems. The Kitchens feature seamless glacier white Corian countertops, custom maple butcher blocks, high-gloss white cabinets, Blanco stainless steel under mount sinks, and appliances from Bosch, Liebher, Faber Elite, and Jenn-Air. These Vancouver lofts suites are the perfect blend of modern clean designed fully contrasted with old features you cannot find in purely new construction.
____________________________________________
Media Attention:
- Globe and Mail "Crane Loft unit seller lands a big return on 14-month investment"
- Decoist "Converted Heritage Apartment in Vancouver Blends History with Modernity"
- Urban YVR "Loft with 14' ceilings for sale at The Crane Building"
- Decoist "Historic Loft Brings Together Rich Heritage And Contemporary Comfort"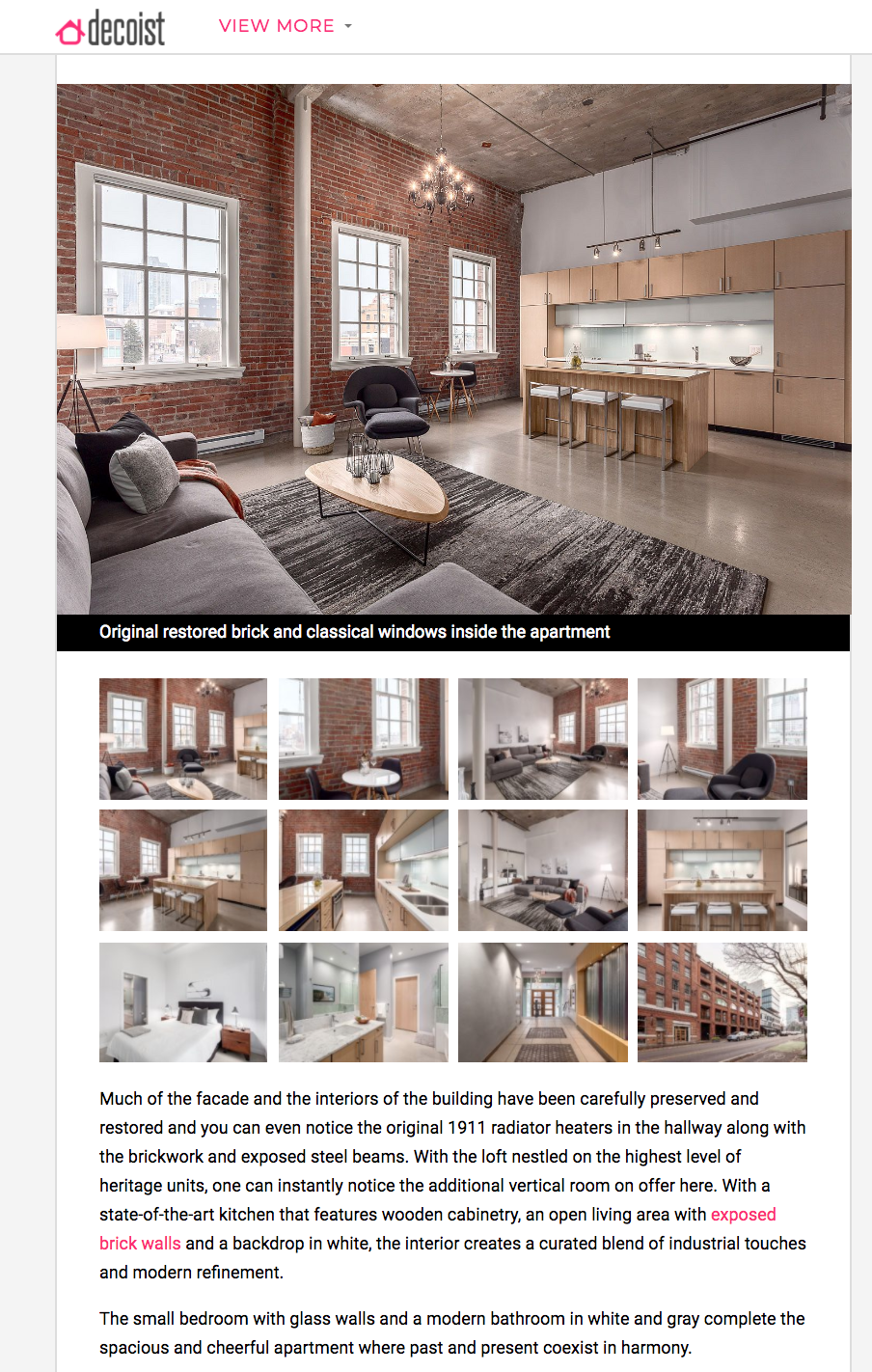 ____________________________________________
Paul Albrighton Sales:
Sold by Albrighton - #309 546 Beatty St.
Sold by Albrighton - #504 546 Beatty St.(2017)

Sold by Albrighton - #504 546 Beatty St.(2016)

Sold by Albrighton - #304 546 Beatty St.
Sold by Albrighton - #207 546 Beatty St. (2011)

Sold by Albrighton - #207 546 Beatty St.
Videos from some previous listings and sales:
______________________
3D Visualizer:
Current listings for sale:
LISTINGS
---