VANCOUVER MODERN CONTEMPORARY HERITAGE LOFTS FOR SALE
Within the nieghbourhoods of Yaletown, Gastown, and Crosstown, these four properites stand out for great value and design.
SELECT THIS PROPERTY LINK: http://mlslink.mlxchange.com/Pub/EmailView.asp?r=1963048665&s=BRC&t=BRC


(click on the building name to see the building information page)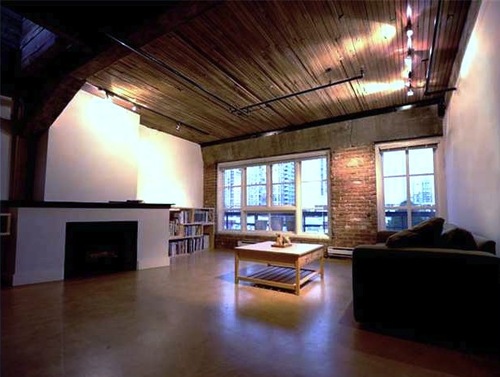 #407 1066 Hamilton St - New Yorker - Yaletown - This is a Loft conversion building which was first built in 1911. This unit has retained more of its original character, it offers 930 sq.ft., and underground parking stall, exposed wood beams and brick. This unit has plenty of potential as the kitchen and bathrooms are more basic. Priced at $599,000, listed by Sutton Grp-West Coast Realty.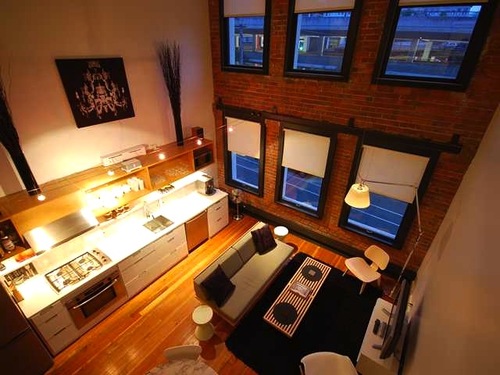 #302 528 Beatty St - Bowman Lofts - Crosstown - This is located between Yaletown and Gastown. This is a very beautiful two level heritage conversion loft. This is a character two level loft within the same building. The units below the 7th floors have the exposed brick, concrete, and wood beams. The designer did a beautiful job blending modern elements within an old space. You have the old world charm with today's top of line modern fixtures. This is a large two bathroom 1217 sq.ft. loft with space for a second bedroom. Similar units have sold much higher in the past. Priced at $699,900. Listed by Macdonald Realty Ltd. Vancouver.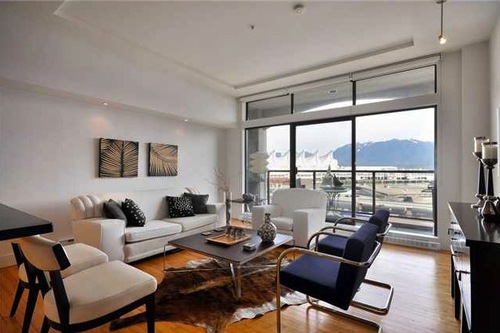 #406 345 Water St - Greensheilds - Gastown - The Greenshields is a boutique heritage loft conversion style building converted in 2004 into 22 suites. Refurbished detailed brick facades, wood casement windows and carved sandstone capitols featuring original maple hardwood floors, exposed brick and concrete, high 8'9" and 11' ceiling heights, honed granite and stone counters. Award-winning Alda Pereira's design with brick & concrete architectural elements located on Gastown's best block. This unit faces North towards the Mountains and Ocean. It doesn't included a parking stall, but a rental spots are possible. Priced at $589,000. Listed by Sutton Grp-West Coast Realty.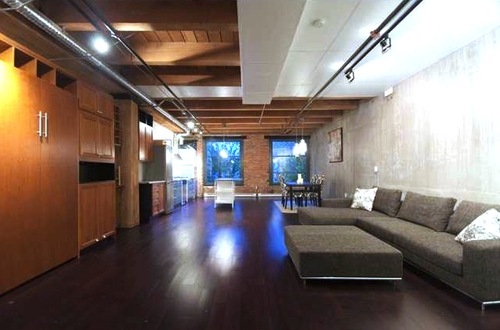 #213 55 E Cordova - Koret Lofts - Gastown - This unique building is located at Cordova and Carrall, it is a very nice designer conversion building. I haven't seen a listing with parking under $500,000 in quite a while, this listing was just reduced. Its 1100 sq.ft. and includes a parking stall at $499,000. The interiors are beautiful, exposed concrete, wood, venting, brick and more. These are true lofts with great architecture. Priced at $499,000. Listed by Sutton Grp-West Coast Realty.