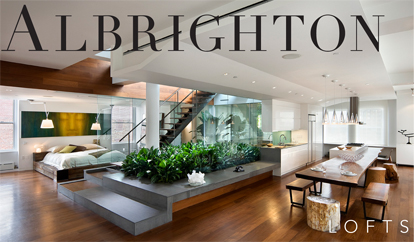 Thinking about buying a Vancouver loft?

Today in Vancouver, Lofts and loft style apartments have become a trendy and are selling at a fast pace. The term loft is used to describe a large open concept living space with high ceilings and large windows. Some lofts feature double level living or in heritage spaces with special architectural features. Lofts were originally popular amongst artists because of their affordability and versatility. Now that lofts in Vancouver have become so popular because of their uniqueness. Loft living in Vancouver starts at nearly $280,000 and can go upto past $5.0M - with an average price of $450,000+. Builders are now developing new condo buildings with a "loft style" allowing the owner to live in a healthy urban area, unlike the areas of many loft conversions, and with a bit of a loft feeling. Overtime, the idea of Loft living has constantly been evolving. If you are interested in finding out more about lofts in Vancouver for sale, please search through our site, to familiarize yourself with what is available. If you are ready to begin the process, contact Paul Albrighton at 604 315 5574 or [email protected] We work as loft buyer specialists (see buy/sell loft page) With your message be sure to include your creteria:
Ideal Space - square footage/squar meters
Locations
DesiredpPrice range
Parking needs
Reasson for investment: live/work, investment, residence
The timeframe you are looking to buy in
Your taste. Ex: industrial, contemporary, sleek/modern, heritage...etc
We look forward to helping you find your next Vancouver loft.