VANCOUVER LOFT EXPERT REALTOR
AND INFO ABOUT BY PAUL ALBRIGHTON - LOFT FOCUSED AGENT IN BC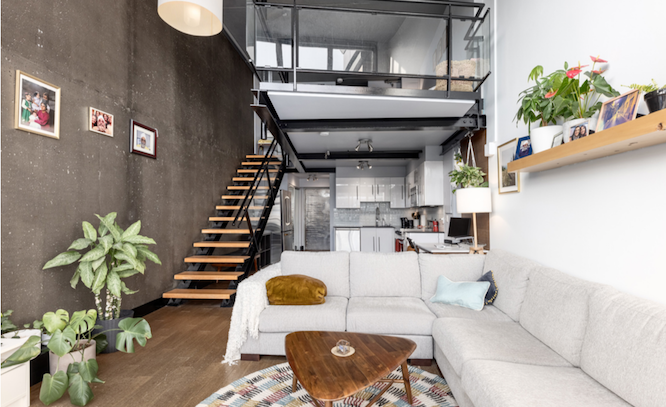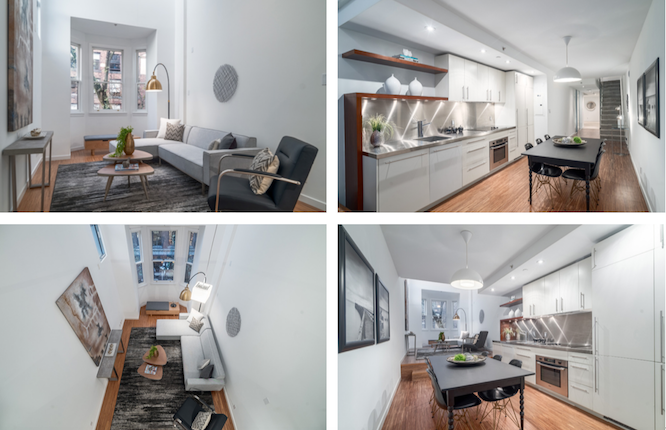 Click here to see the latest Loft listings for sale in Vancouver.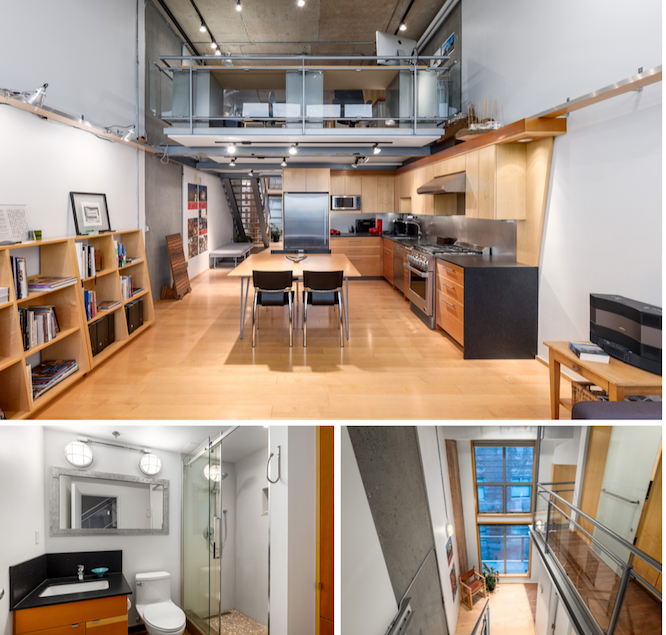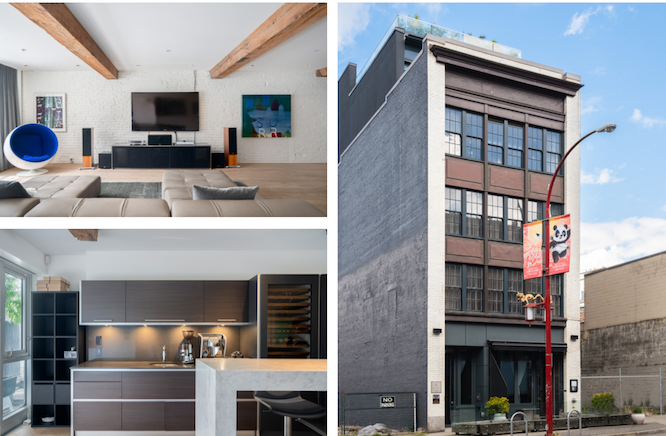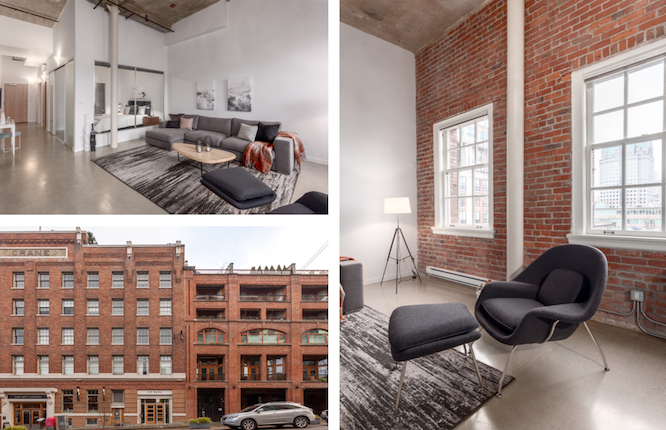 We specialize in selling modern and unique and modern properites in Vancouver, BC, including being one of the top agents focusing on selling lofts in Vancouver, BC. Albrighton's objective is to offer efficient focused marketing and real estate services for both buyers and sellers of unique properties in Vancouver, BC. With a personal passion for architecture and design and lofts - Albrighton has lead his real estate business to an international scale, servicing clients from all over the globe. Paul Albrighton offers a great eye for design, and will provide buyers with an investment analysis and sellers with an effective marketing plan for selling their property.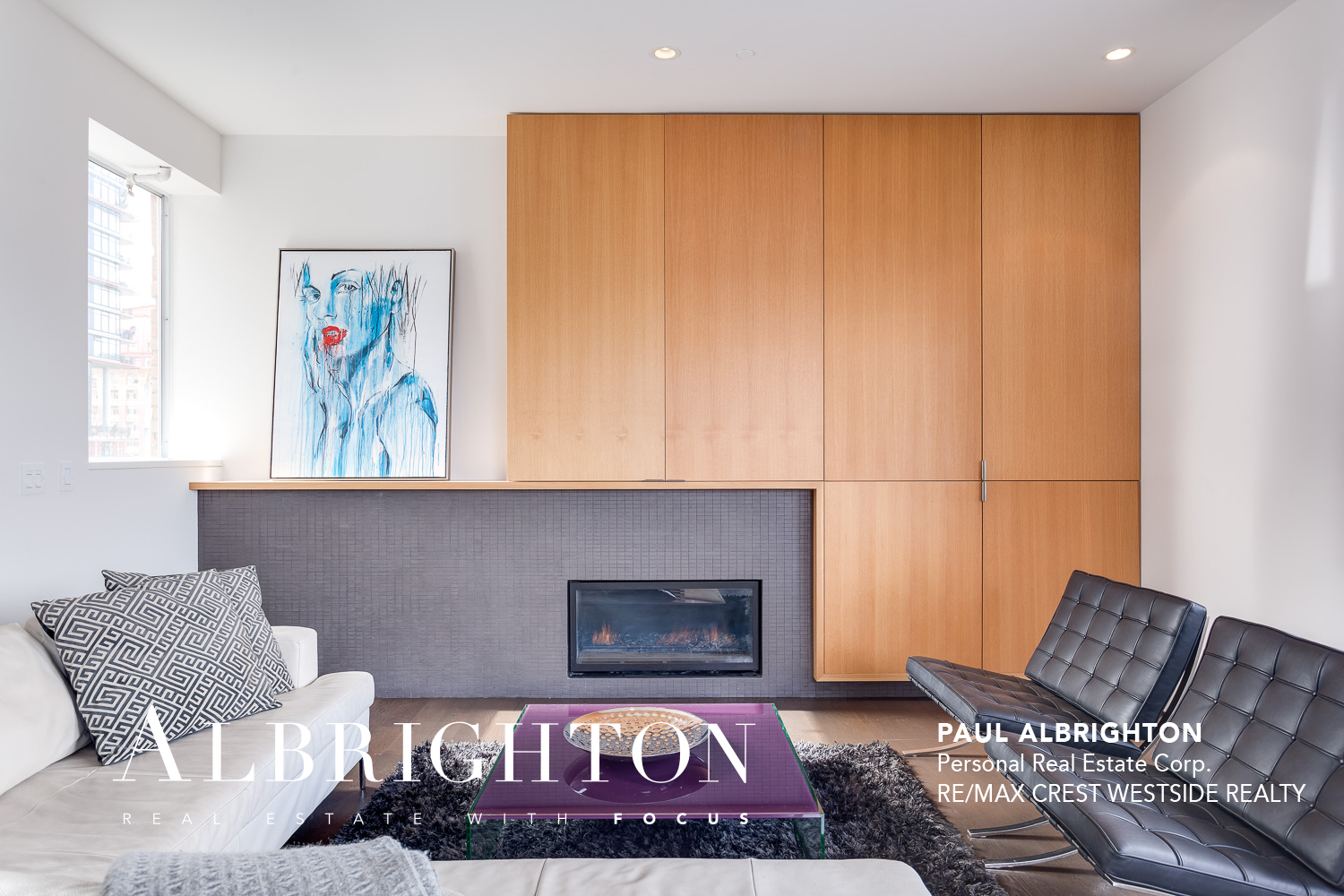 At Albrighton we are always striving for the best. This includes giving buyers the best representation of your property listing. A perfect presentation is the key to generating initial interest on property listings. Together with professional photography and video tours we create a visual masterpiece that sets our property listings apart from the competition.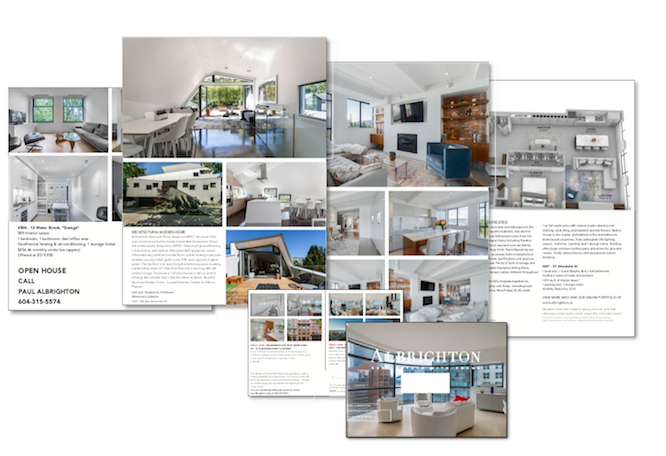 PHOTOGRAPHY
Albrighton has selected an industry leader for all real estate photography who specializes in open spaces and showcasing architectural details.
VIDEO
Listings are filmed in HD Video Tours. These video tours give each prospective buyer an appreciation for scale and unique attributes of the property listing.
FLOOR PLANS
Each precise floor plan is created to show buyers the technical details and dimensions on a home, this will allow buyers to plan out their furniture or renovation ideas.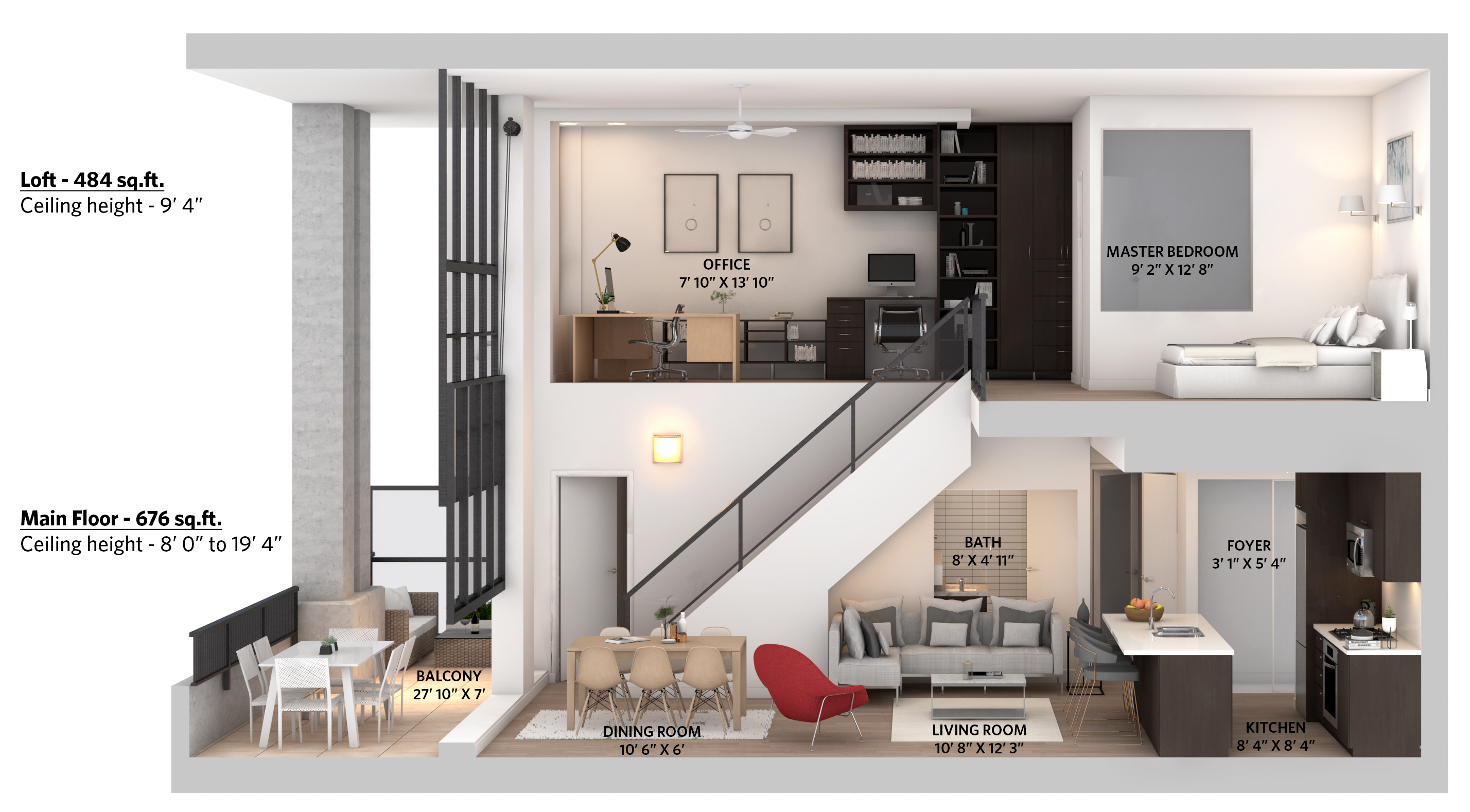 CUSTOM MARKETING MATERIALS
Full colour feature sheets and flyers are used to present the property with first class elegance, which paints a positive lasting image for buyers. This sets apart Albrighton listings while a buyer is on a home tour of many properties.
MAXIMUM EXPOSRE TARGET MARKETING
FLYERS
Consistent branding, professional photography, and large distribution channels are the strategies to draw many buyers to our property listings and websites. Albrighton Real Estate uses targeted mail postcards that are distributed to modern houses, local condos, and loft buildings throughout the City of Vancouver and West Vancouver. Our residential mailing list exceeds 3500 modern homes.
EMAIL BLASTS
Albrighton has an extensive network of Vancouver's top producing Realtors and high net-worth clients. Each agent and client has recognized Albrighton for offering unique and high quality homes. Our listings are emailed to our large database of clients and agents from around the globe.
NEWSLETTERS
Albrighton real estate keeps in touch with clients, architects and developers in Vancouver through monthly digital and print newsletters. Topics such as featured architects, new listings, unique furniture brands and new architectural developments are discussed.
WEB MARKETING
ONLINE NETWORK
Albrighton Real Estate has a large online network presence. Our leading high-traffic websites draw over 100k hits every month. Our websites are focused around modern homes, lofts and unique condos. If a prospective buyer is searching for "modern homes" or "Vancouver lofts" on Google; Albrighton.ca will rank at the top of the search results. Our web visitors are loyal and spend time on our websites. Often our buyers will spend their first few months searching for a home following Albrighton listings. These websites provide useful information in a clear and concise manner and are easily assessable with online search engines.
- Top ranking website when searching by building names or addresses
- 130,000 page views & 15,000 unique visitors per month
- 55% loyalty rate
Albrighton.ca - Lofts, modern condos and unique homes
Elan-yaletown.ca – Modern downtown condo high-rise
Shangri-la condos – International buyers and luxury condos
Thespacelofts.com – Downtown loft high-rise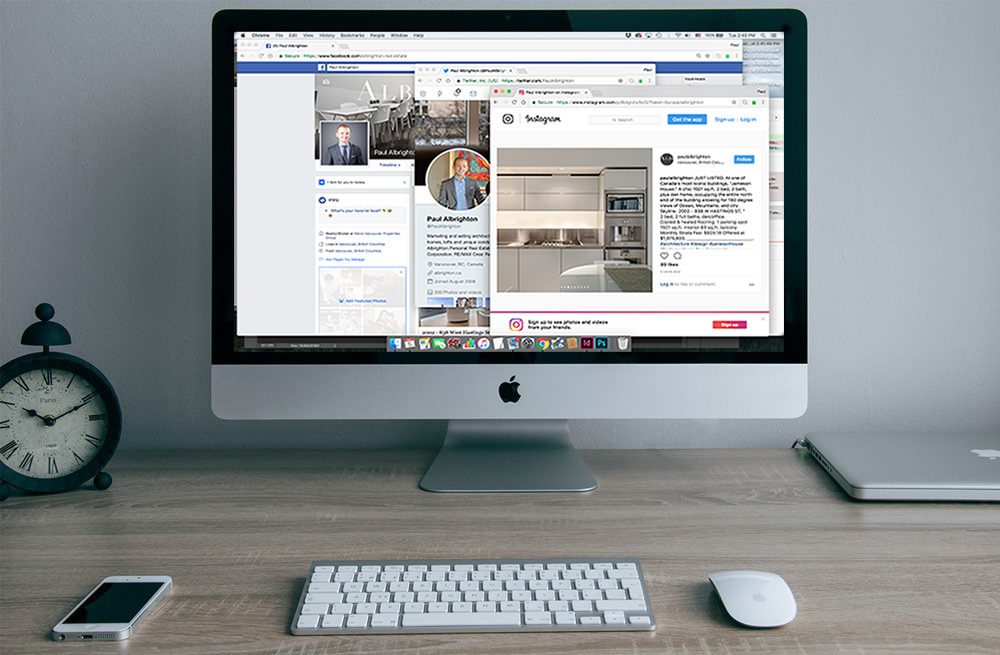 SOCIAL MEDIA
Albrighton Real Estate promotes new listings and unique homes on Facebook, Youtube, Instagram, and Twitter. We have created a following of people who love design and unique Vancouver homes. We offer real time updates on the market and new listings.
INTERNATIONAL MARKETING
By placing listing advertisements in Chinese, we target international clients and Mandarin speaking Vancouver buyers. Our advertisements are seen from overseas and allows us to connect with buyers who are early in their home search, before arriving in Vancouver. This international exposure showcases our property listings to a larger audience from across the globe.

DIRECT MARKETING
When a listing is new to the market, open houses are an effective marketing tool
Custom Albrighton branded street signage

Agent Open Houses: Allows local agents to preview the property listing

Targeted Public Open Houses: Easy showing access, targets local neighbourhoods

Personal Touch: Each showing is attended by a licensed agent to ensure professionalism and correct property details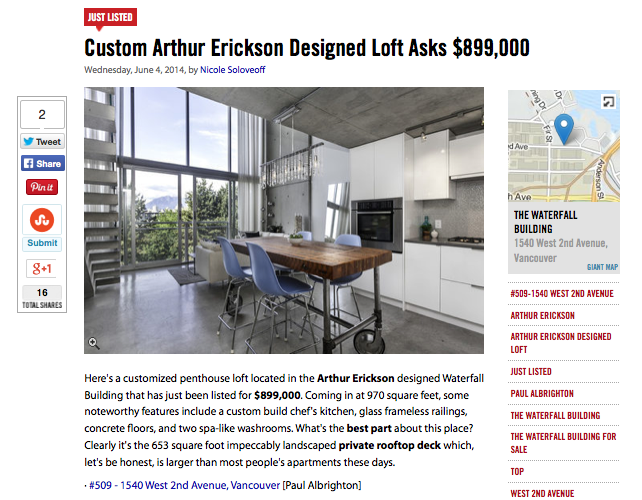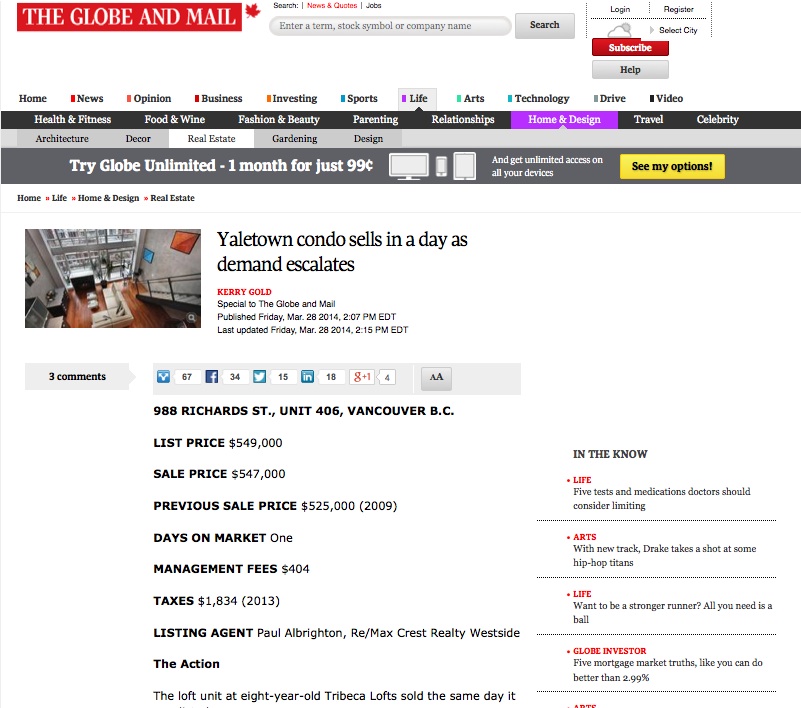 PUBLIC RELATIONS
Albrighton's brand is followed closely by the media. We have been quoted numerous times by The Globe and Mail, The Vancouver Sun, Curbed.com, and Canada Real Estate Magazine. These articles are related to the Vancouver real estate market and unique architectural homes. Exposure in these medias has driven clients to our listings and websites.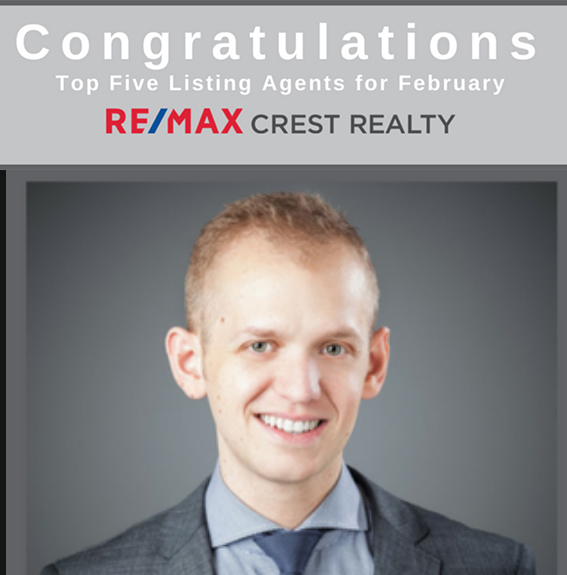 RE/MAX® VANCOUVER
RE/MAX Crest Realty is a Vancouver top selling real estate firm and covers 27% of all Vancouver MLS sales. RE/MAX provides on-going training for new systems, technology, and legislation within the real estate industry.
Vancouver's #1 real estate marketing for lofts
Start searching for your ideal loft:
We provide the most effective source for searching and marketing lofts and unique condos in Vancouver, BC. See our daily updated Newly Listed Lofts Page. If you are planning on buying or selling a Vancouver Loft please contact us at 604-315-5574 or [email protected]