"HERITAGE LOFTS ARE BECOMING MORE AND MORE RARE"
546 BEATTY ST - MOST RECENT EXAMPLE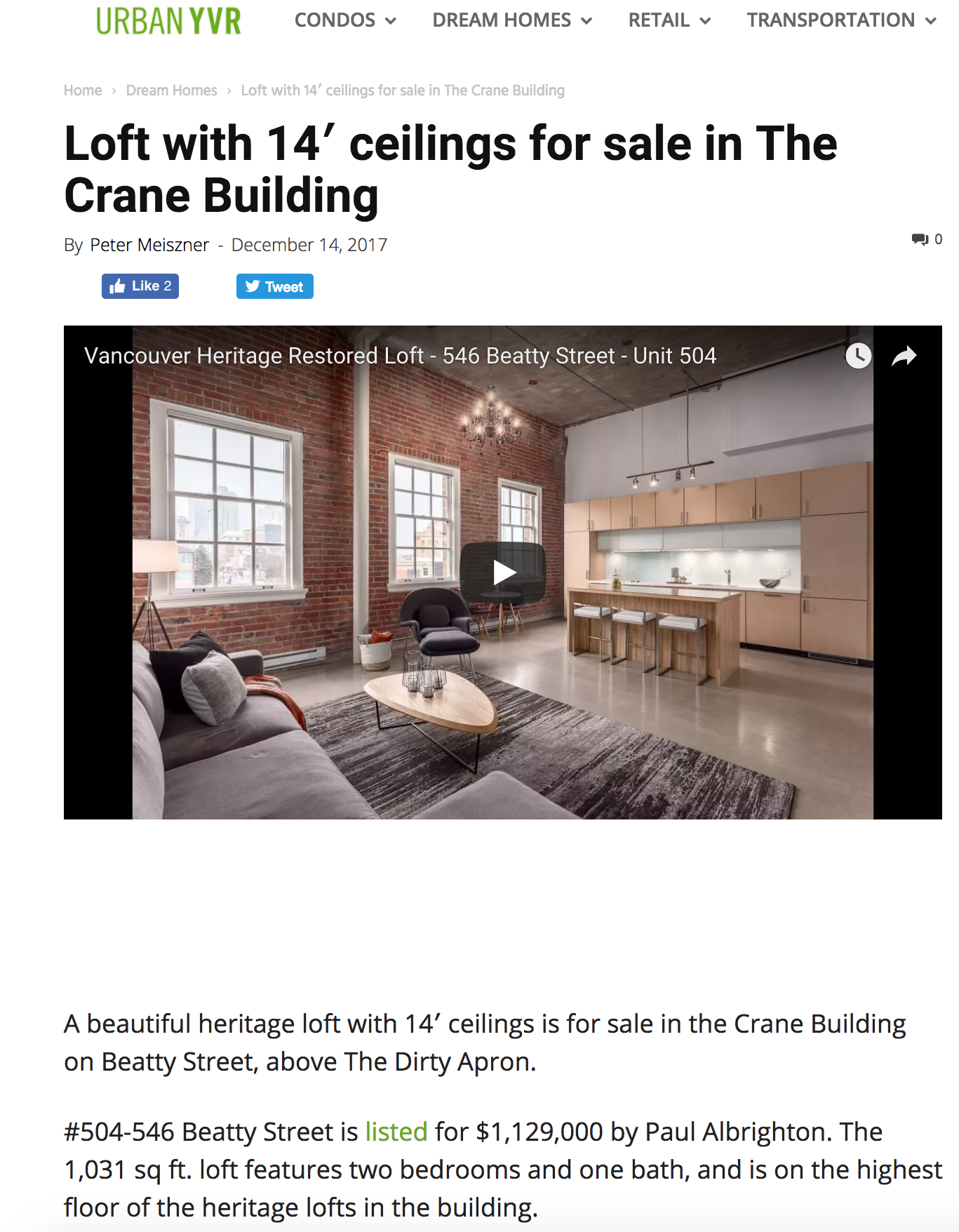 FROM THE ARTICLE, A QUOTE BY PAUL ALBRIGHTON:
"Given the fact that the supply of heritage buildings is limited, and no residential conversions are currently being redeveloped, the value has risen sharply, as the demand has increased without any additional new projects being added to the Downtown core," he says.
The Crane Building was once a warehouse and commercial building where Crane toilet and sinks were made. It's also Vancouver's first steel-frame building, and was unique when it was first built in 1911.
The building features many restored elements including the natural brick used in 1911, original beams through the units, and in the common hallways." Read the full story here.
We just sold 504-546 Beatty St, you can see the full detalis on this link:
http://www.albrighton.ca/r2227672-504-546-beatty-street