PAUL ALBRIGHON AND THE FOUR MILLION DOLLAR
LOFT INTERVIEWED BY TOWER TRIP MAGAZINE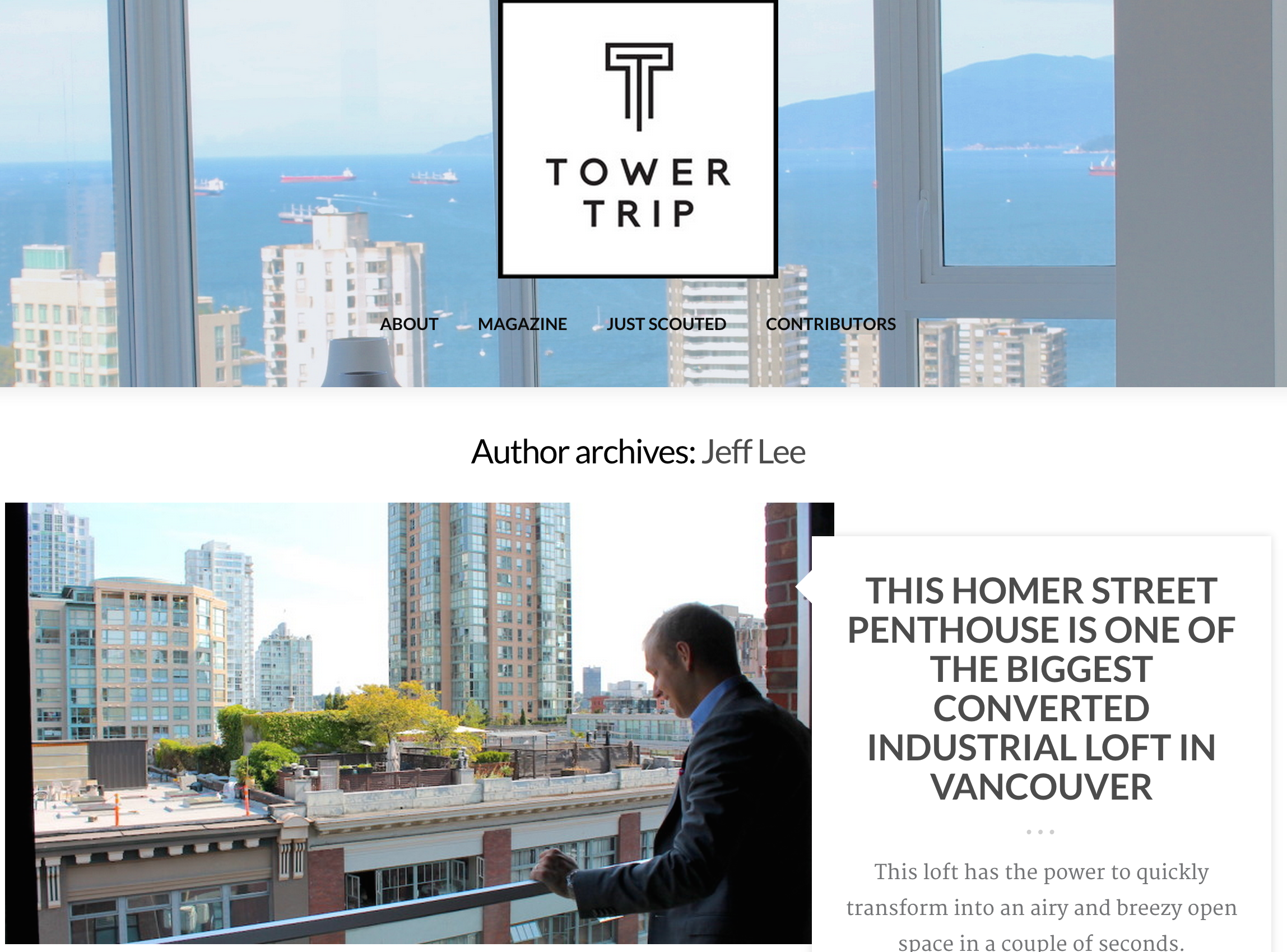 Quoted from the article: "I'm about to meet with Paul Albrighton from Remax Crest Realty, a young real estate broker who specialize in modern architecture lofts in Vancouver. He is known in the industry for selling residences by local designers and architects"
"One thing I noticed about Vancouver dwellers is that most of them really know how to maximise their outdoor space. This apartment is not exception, with 1100 sq/ft of sun drenched space with blooming irrigated garden, spa, kitchen and fireplace. All surrounded by white and blue glass & steel high rise buildings, typical of the Vancouver's skyline. Thanks to Paul Albrighton for the amazing showing and congratulation for the recent sale ($4,468,000)."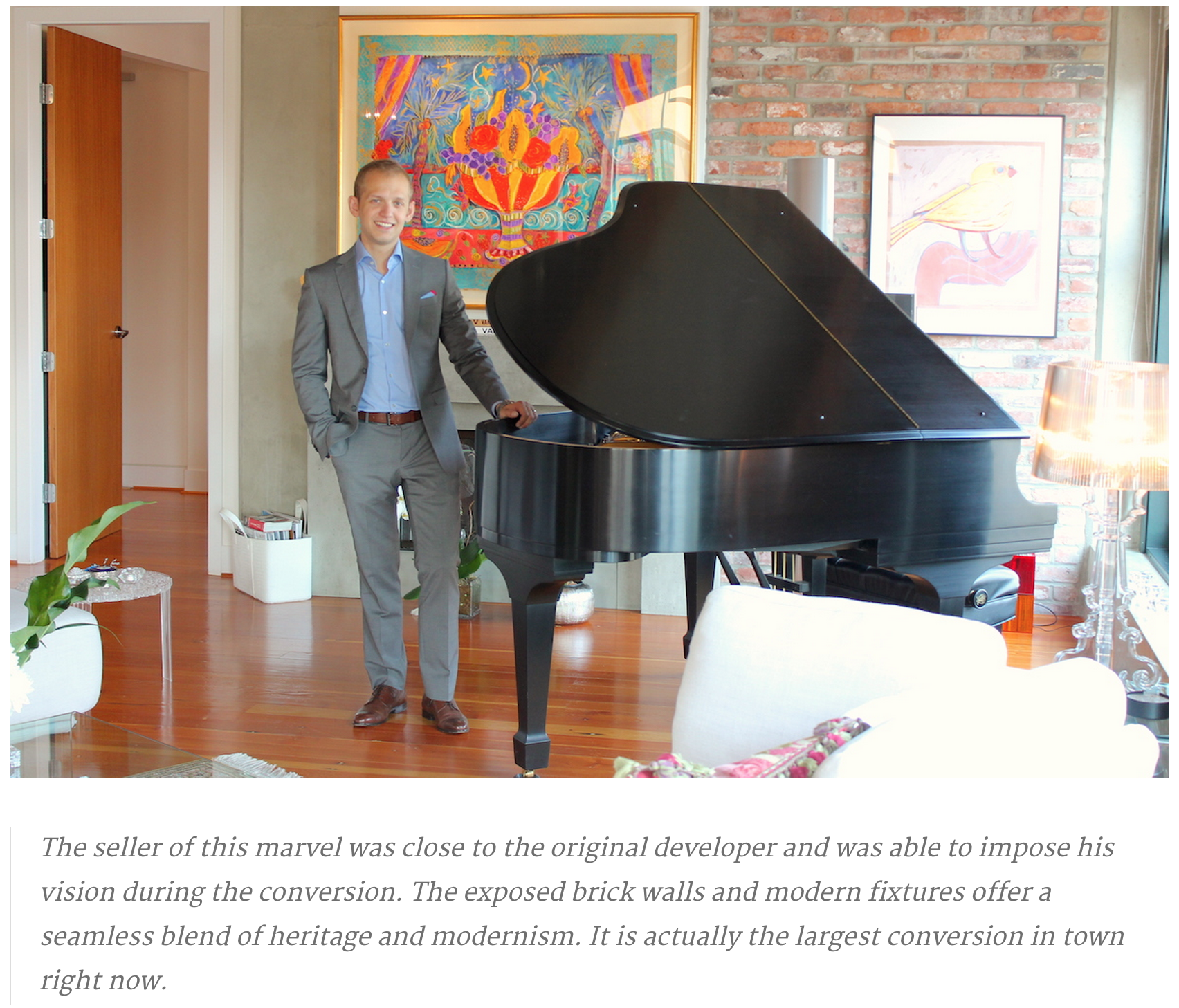 Above: "Paul Abrighton stands by the grand piano at 1180 Homer Street, Vancouver's finest luxury loft at 4.6m"
Jeff Lee at Tower Trip Magazine features architectural properties and lifestyle focused articles allowing the reader to enjoy both the proeprty, and what each local area provides. This recent article gives you taste of Yaletown, the local demographics, and new stylish cafe's and restaurants. Read more: www.towertrip.com