7 YEAR MEDALLION CLUB MEMBER
PAUL ALBRIGHTON
For 2015 Paul Albrighton was awarded "Medallion Club" status from The Real Esatate Board of Great VAncouver. This status is awarded to Realtors in Great Vancouver who perform at the top 10% in the industry based on number sales. RE/MAX also awarded Paul Albrighton "The RE/MAX Hall of Fame" and "Chairman's Club" awards for 2015, both awards are rarely achieved in many Realtors careers, and are based on sales volume. This awards are known to be acheived by the top 2% of Realtors in the company.
See the Medallion Club Registry.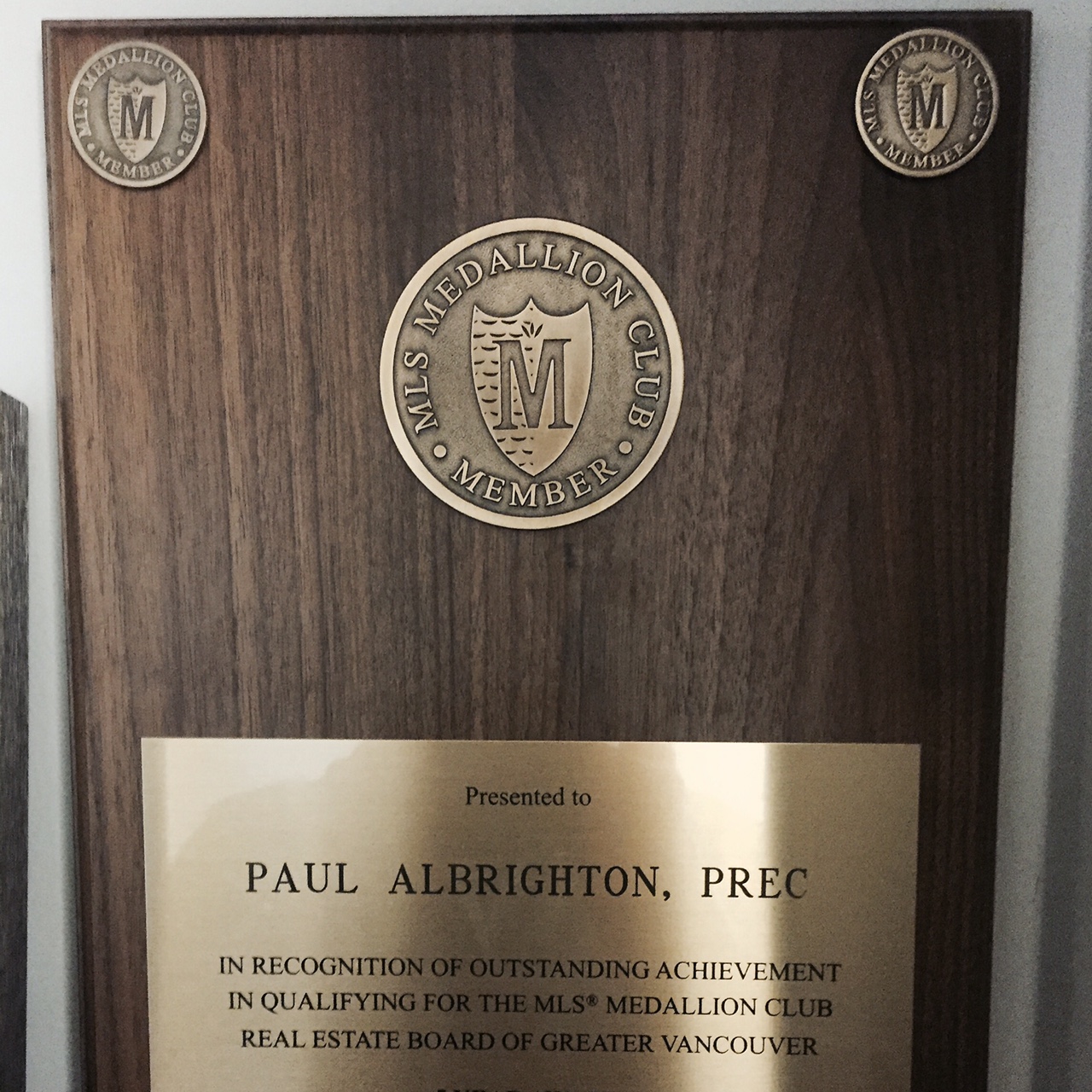 Above: Is a plaque from the Real Estate Board of Greater Vancouver, given to Paul in 2013 for achieving 5 years in the Medallion Club. Each Year after the 5-Years, another medal is attached to this plaque.