ARCHITECTURAL BUILDING FEATURE
THE QUBE - 1333 W GEORGIA ST
Do you love Vancouver Unique Achitectural buildings, but everything seems $1.0M or more? The Qube has always been a popular choice amongst design savvy condo buyers. One Bedroom homes begin around $388,000 and 940 sq.ft. two bedrooms begin around $650,000 and up. (Depending on timing)
Albrighton focuses on properties that offer unique and innovative design / architecture. We pride Vancouver buildings that offer one-of-a-kind architecture. The Qube has always been a popular building for our clients. We have sold 9 units in the building. Our clients love the building because; the floor plans are square, open in concept, focused on larger living rooms spaces, sliding bedrooms walls (for some suites), and there are extra high 9'6" ceilings. Located in the heart of Vancouver bordering Coal Harbour. Allowing easy access to Stanley Park and Robson Street shopping district.
Here is our latest flyer promoting suite #714 we have for sale, amongst our other unique modern listings.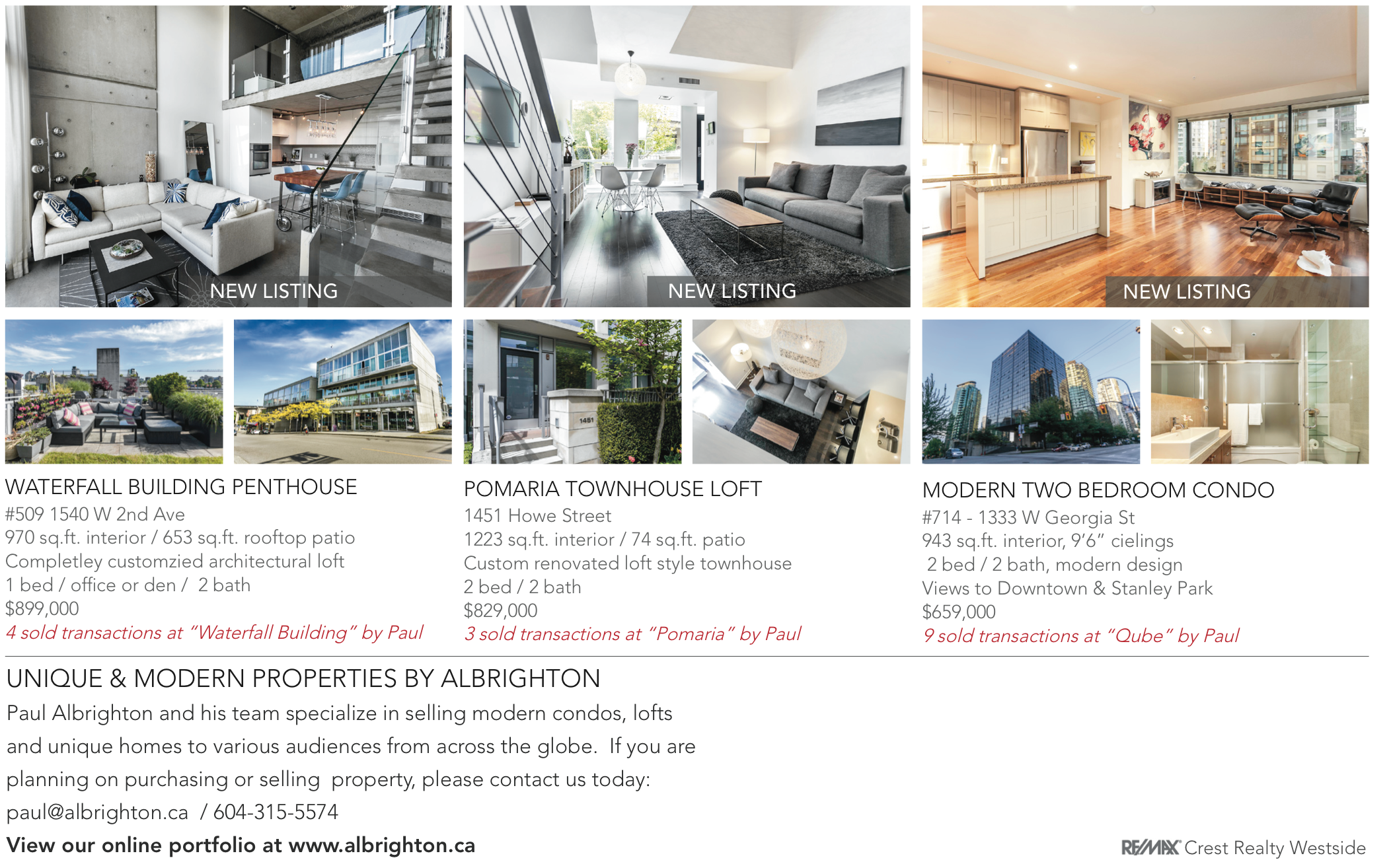 More information and facts about the Qube, Sourced/quoted from our blog post from January 2010.
http://www.albrighton.ca/blog.html?id=4067
To view the current list of Qube Condos for sale, visit our building feature page:
http://www.albrighton.ca/the-qube-1333-w-georgia-st

BUILDING HISTORY
Originally built as an office tower of Westcoast Transmission in the 1960s, the Qube was converted into condominiums in 2006. Duke Energy acquired Westcoast Transmission in 2002 and shortly thereafter Anthem Properties applied to the City of Vancouver to convert the office to condominium apartments. Classic style converges with contemporary elegance leaving you with a true sense of openness and freedom. Over height ceilings in every suite help expand your sense of personal space. Conceived to satisfy your need for efficiency, beauty, and charm. Open living areas, sleek European inspired kitchens and exceptional detailing throughout are featured to enrich your living experience. Outside, lush, mature landscaping provides a calming buffer to the world, while QUBE's dramatic lobby entrance always ensures a comforting welcome home. Suspended from steel cables mounted on a central concrete core, this building is a Vancouver landmark. To maintain and enhance the historical value of this building, Anthem upgraded the strength of the original core structure and re-faced the exterior glass to provide opening windows while maintaining the original look and feel. Effectively, Anthem created a unique urban living experience, close to the waterfront, Urban Fare, waterfront, the shopping mecca of Robson Street, and the downtown business core.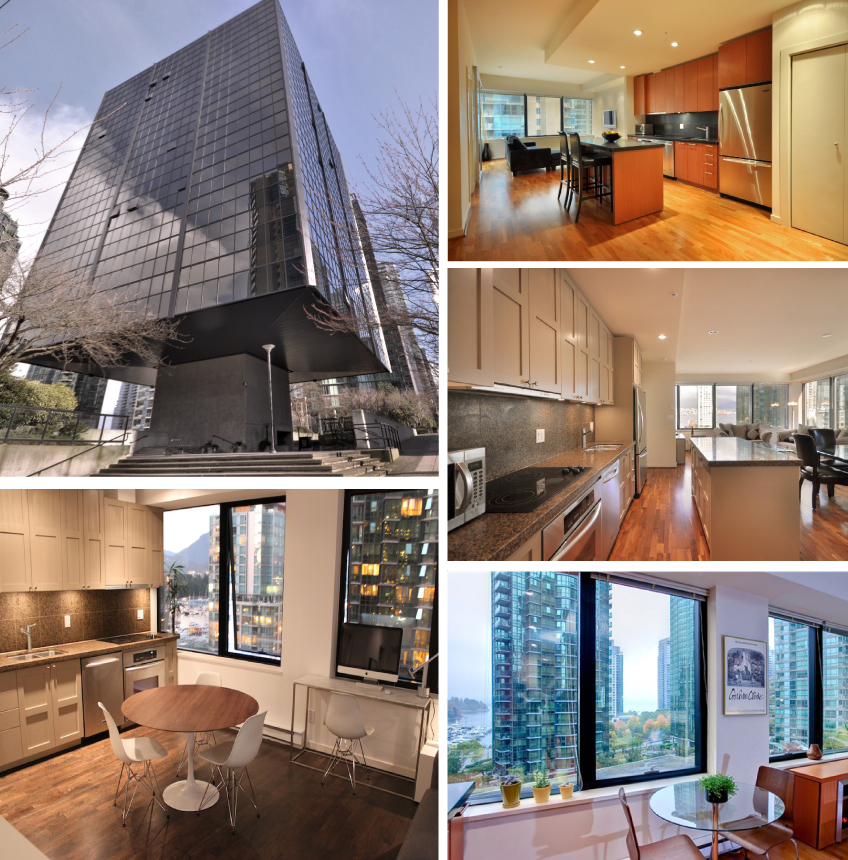 Facts
This building was portrayed as the "Phoenix Foundation" in the TV series, MacGyver.
Fully renovated in 1990 and converted into condo in 2006.
This building was built from the top down. The core was built first then steel was hung from cables at the top and floors were added all the way down. The first floor starts at the fourth level.
Converting to 180 condominiums by mid-2006.
Known as the Westcoast Transmission Building from 1969-2000 and Duke Energy Building from 2000-2004.
Address was changed from 1383 to 1333 West Georgia in 2005 following conversion to condos.