ALBRIGHTON KITS MODERN PENTHOUSE
FEATURED ON ARCHITECTURAL BLOG / MAGAZINE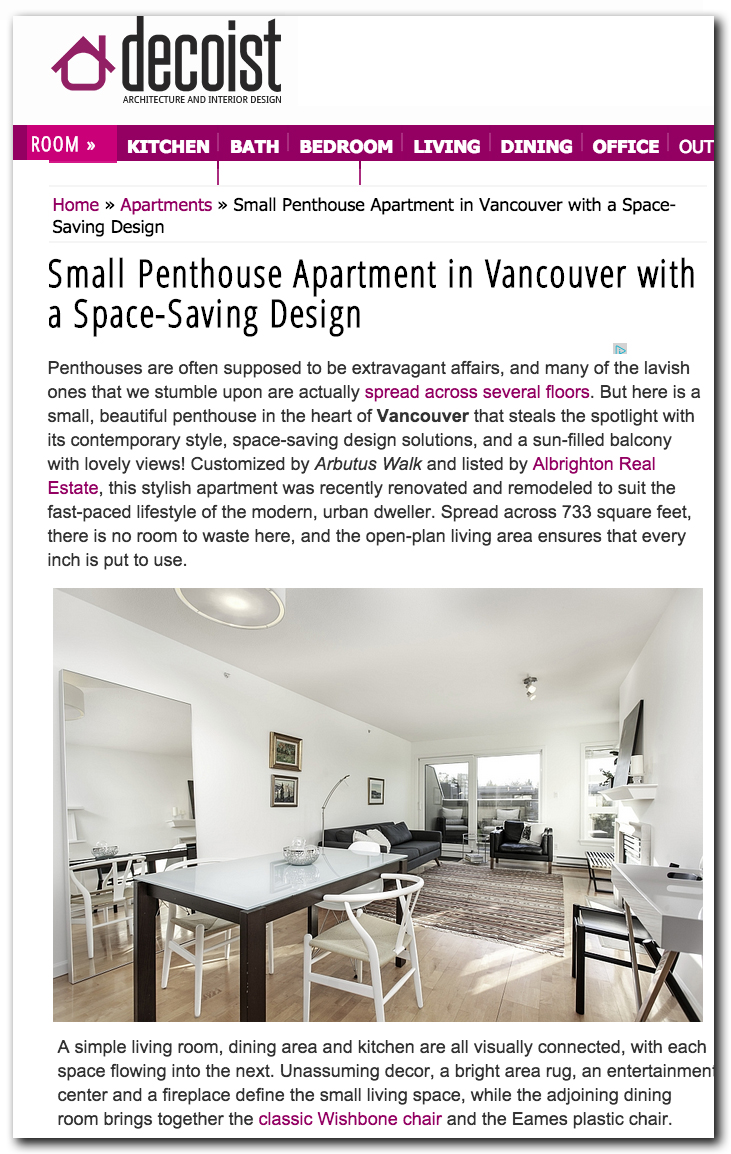 Decoist.com is a internationally acclaimed design magazine website featuring unique architeture from around the world. Albrighton Real Estate has been featured a few times for some of the nicer listings we've had. See more of our PR and media appearances on our "media" secion.


Quoted from the article:
"Sliding glass doors connect the petite balcony with the living room, and what the apartment lacks in space, it more than makes up for in elegance and comfort. A perfect retreat for a young family, the chic penthouse apartment is priced at $489,900. Hurry before it's too late!." Read the full story.