OUR LATEST LOFT AT 1529 W 6TH AVE FEATURED BY THE GLOBE & MAIL NEWS
"TWO STOREY SOUTH GRANVILLE CONDO SELLS QUICKLY ON FIRST OFFER"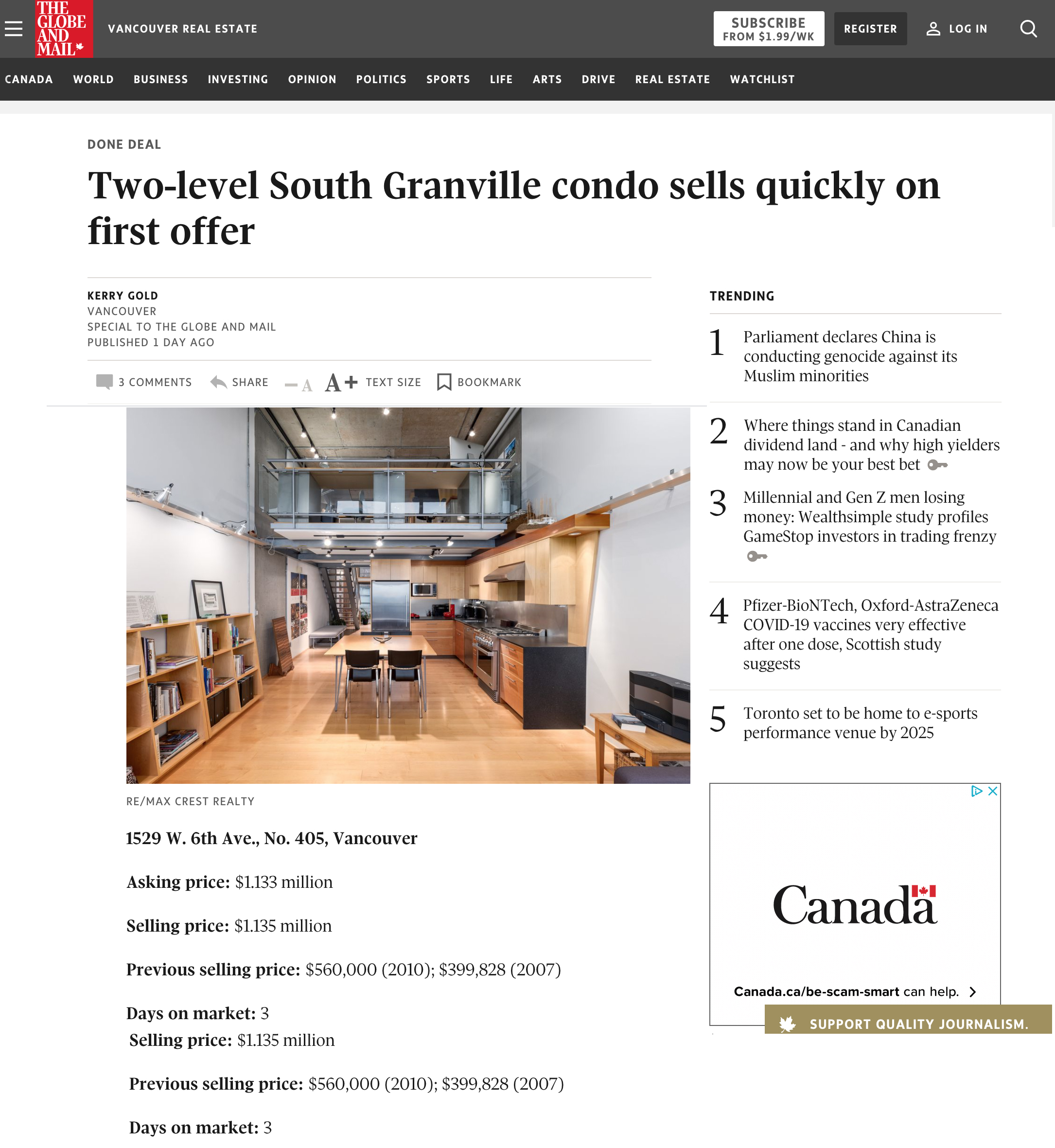 From the article: "This two-level unit was listed mid-January and sold quickly. The buyer intends to live in the home.
"This offer came in early within three days of listing, and over the asking price, because the buyer was keen to get his offer accepted before more parties came to view the loft," agent Paul Albrighton said." "The seller decided to go with that one offer and secure the sale early instead of engaging in multiple viewings as is the trend in this market."
Read the full article at: https://www.theglobeandmail.com/real-estate/vancouver/article-two-level-south-granville-condo-sells-quickly-on-first-offer/#comments
See all our media features here.