LATEST GASTOWN LISTING WAS FEATURED IN THE GLOBE AND MAIL NEWS
LOFT 310 - 36 WATER STREET AT "TERMINUS"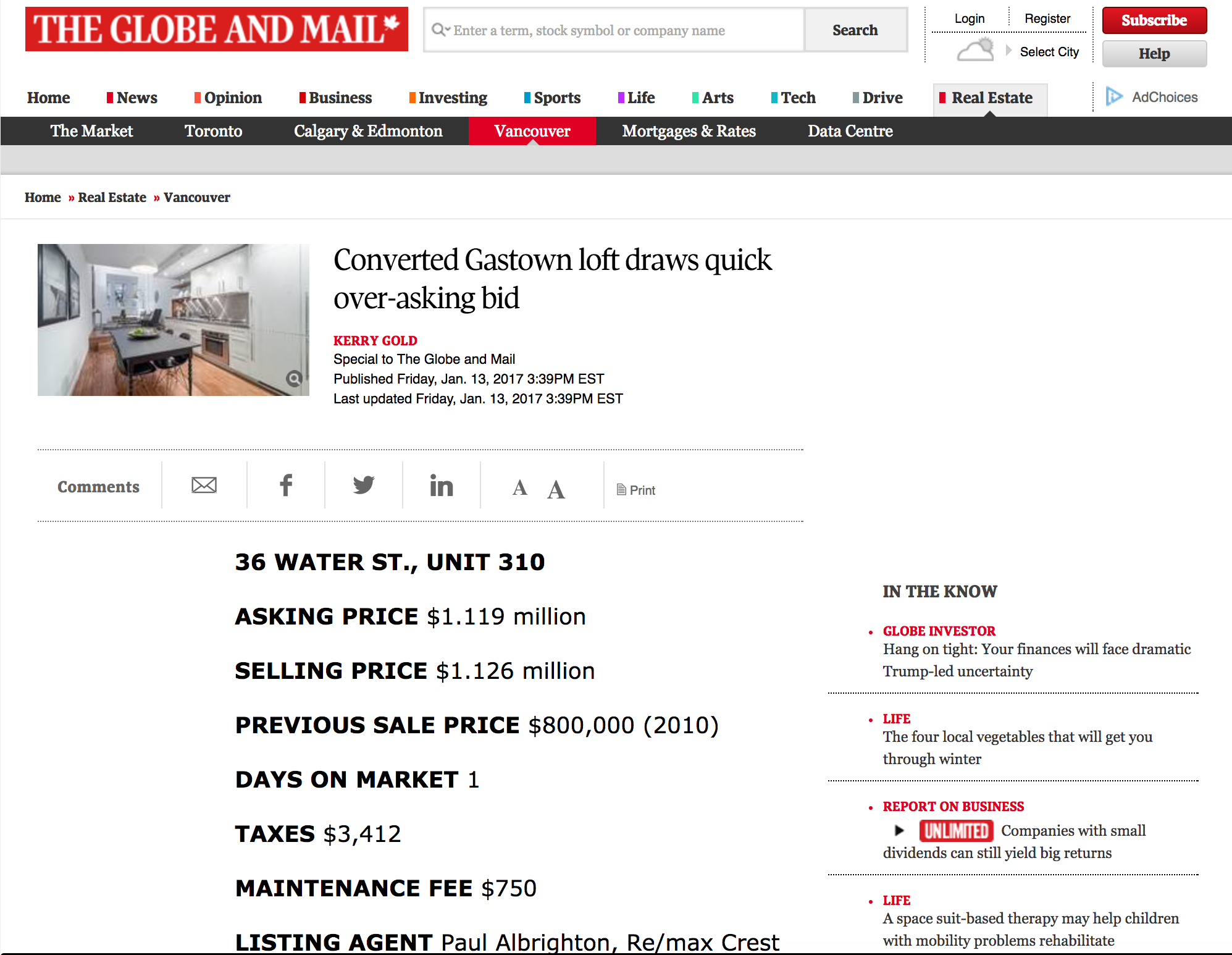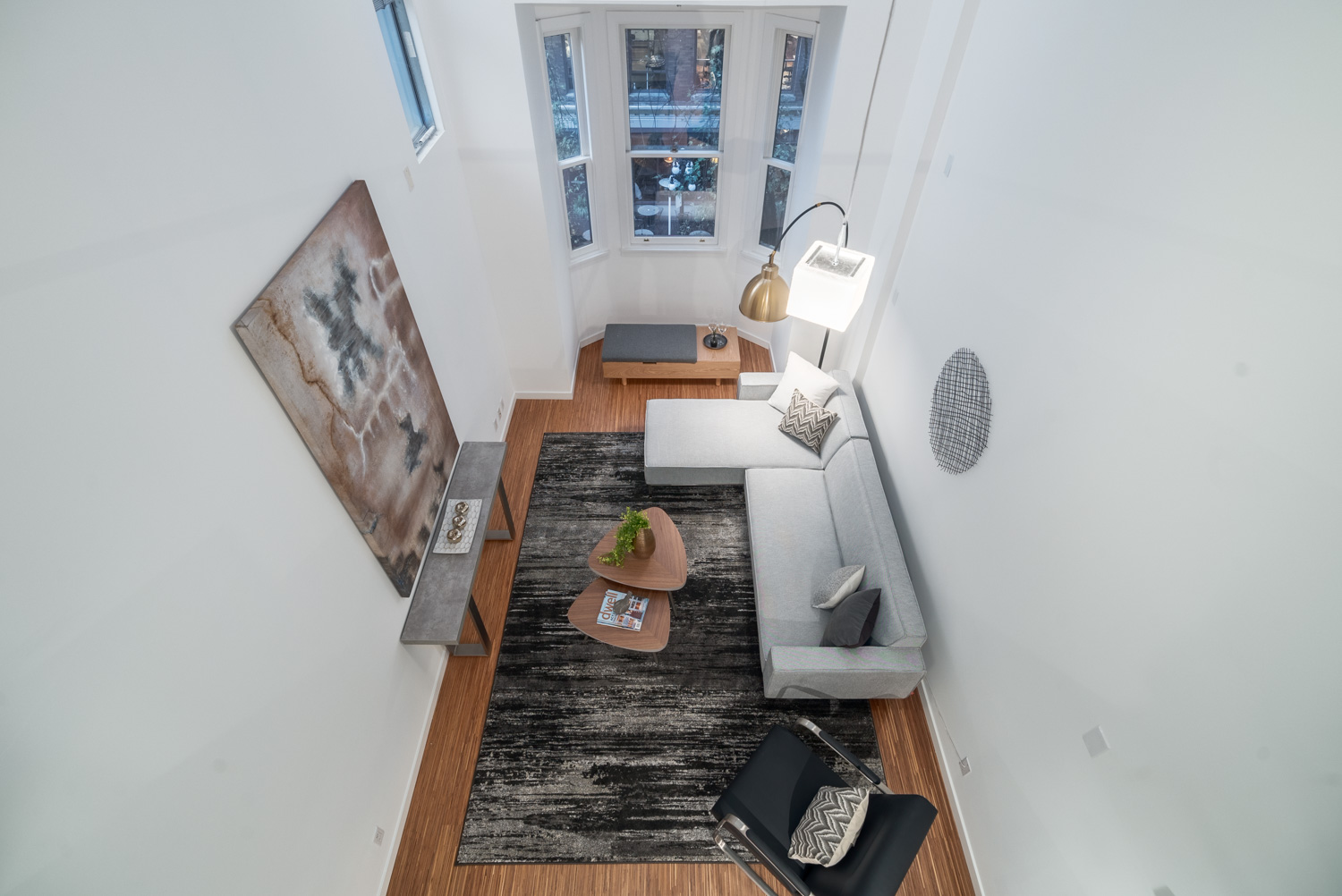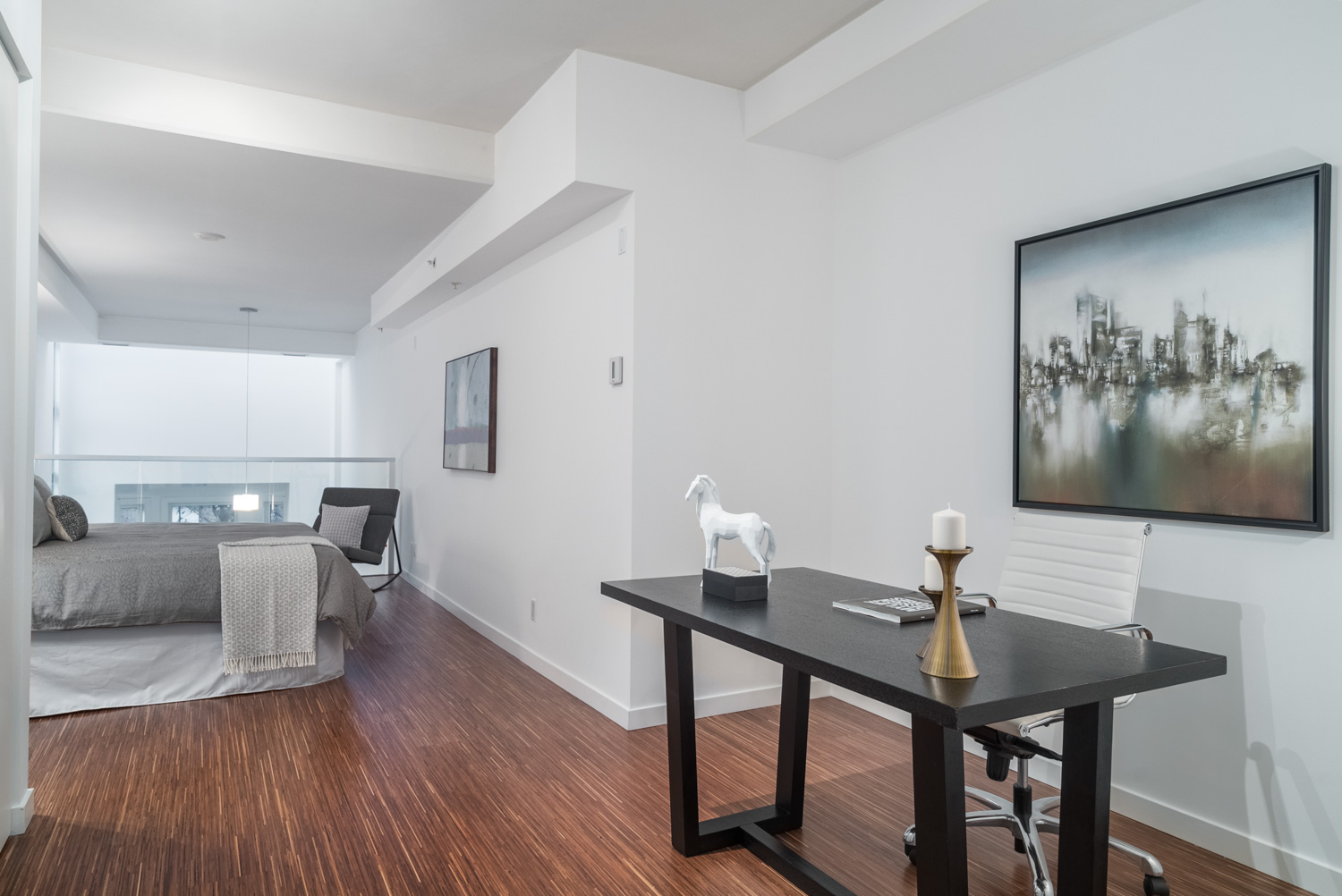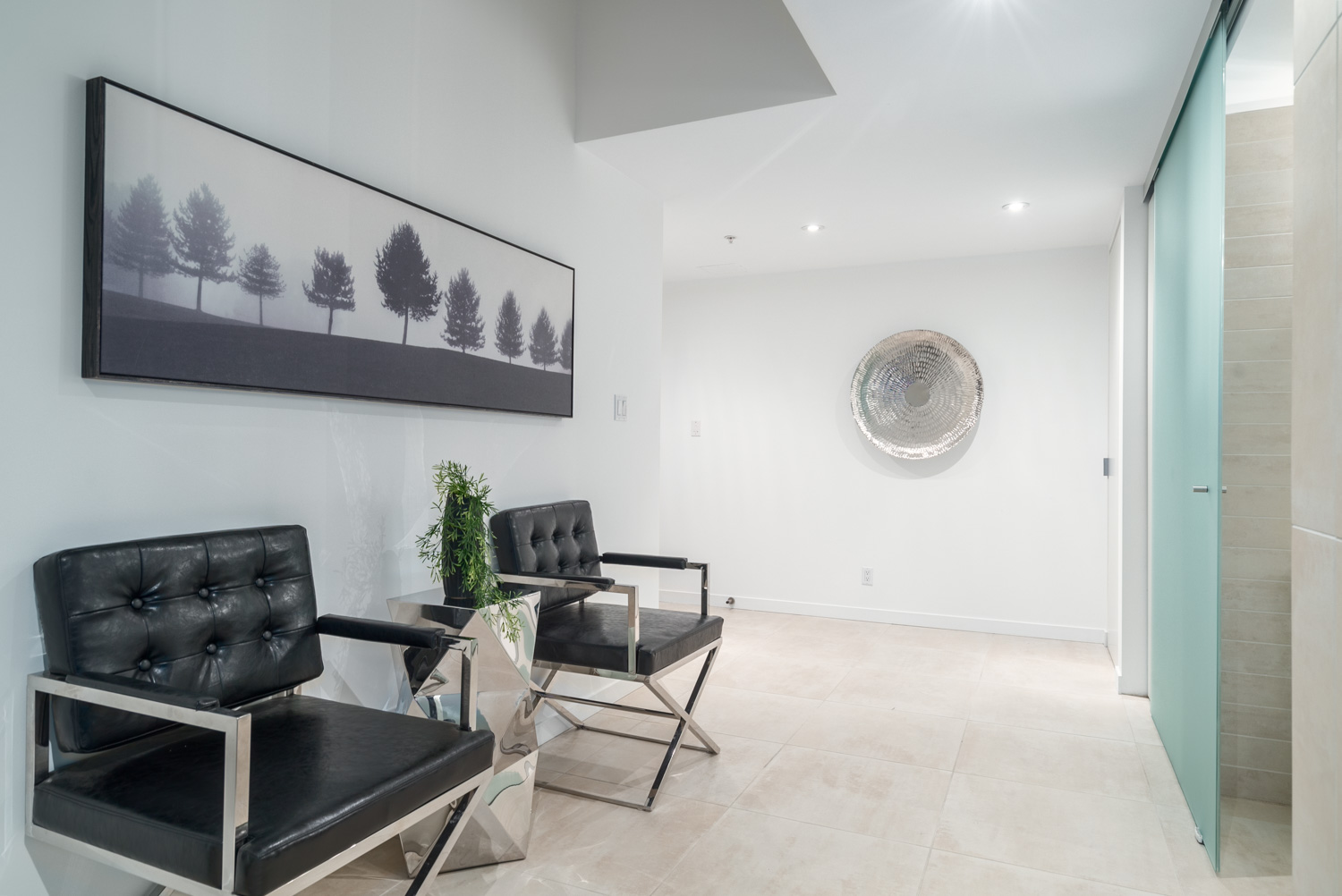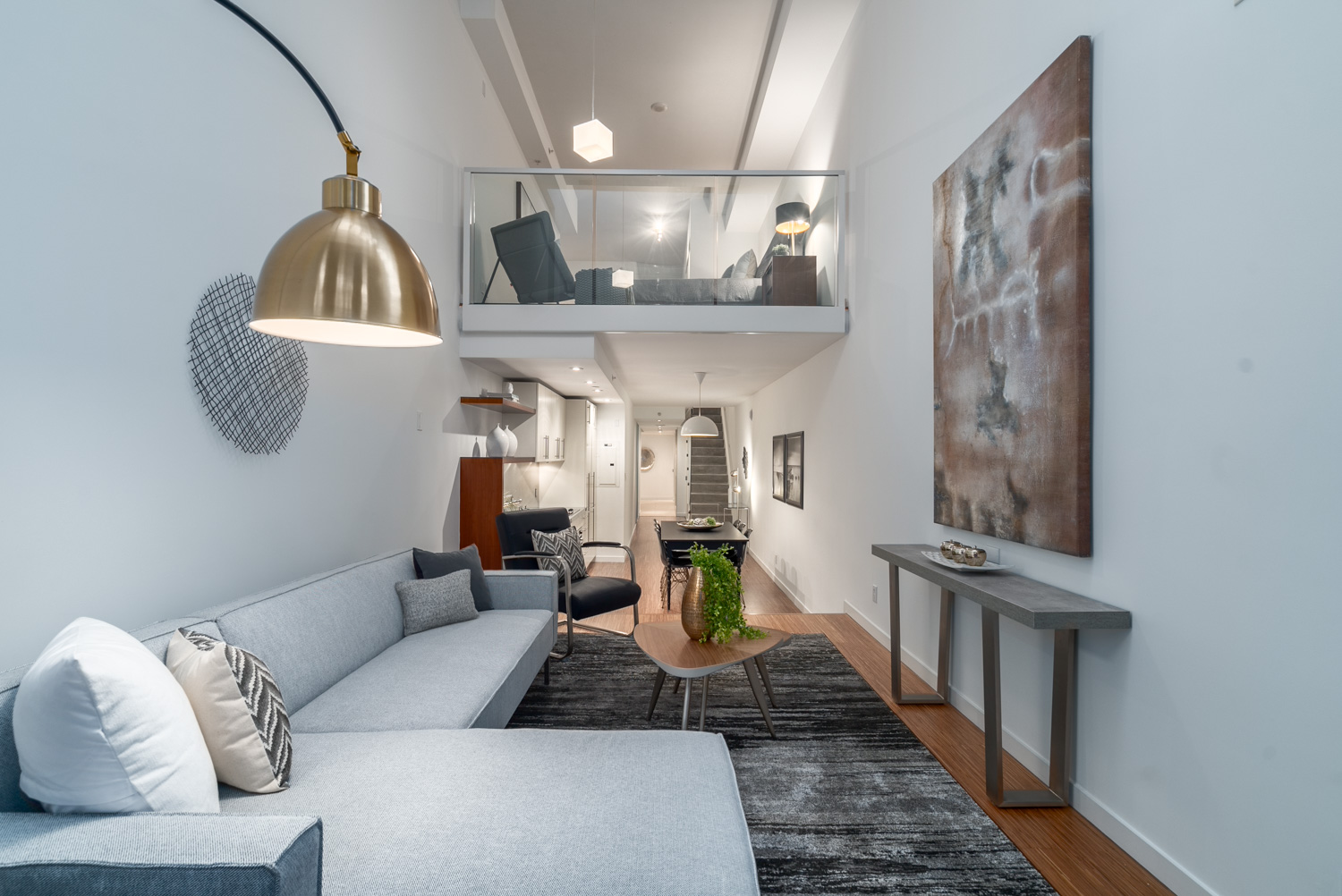 (Above: Photos from the listing in the news)
QUOTES FROM THE ARTICLE WITH EXTRA COMMENTS FROM PAUL ALBRIGHTON:
#310 - 36 Water St, Terminus Building.
This was a unique two level loft, listed at $1,119,900. It was listed in the beginning of December, only for one day. We had a few very interested parties request to see it right away. That evening we received two offers and it was sold for $1,126,000. The buyer was a local person looking for a unique space with high ceilings, plenty of wall space for art, and within a modern development. Gastown has become more popular for upscale condos and lofts like this one, as the area offers amongst the most unique architectural buildings Downtown, within an old-world European charming streetscape, with many new nearby trendy boutiques and restaurants. This property was originally purchased for $800,000 in 2010 from the developer.
Comments on the local Gastown Market:
Pricing in Gastown is up significantly, 20%-30% in the last 15 months. While the overall market in Vancouver has cooled down, this has resulted in less buyers at the table, but there are still enough buyers willing to pay a premium for unique properties and especially lofts. There are no new true two-level lofts currently under construction in the area, so this property type is seen as a rarity and is putting further pressure on the pricing.
Link to Globe and Mail News Article:
http://www.theglobeandmail.com/real-estate/vancouver/converted-gastown-loft-draws-quick-over-asking-bid/article33620535/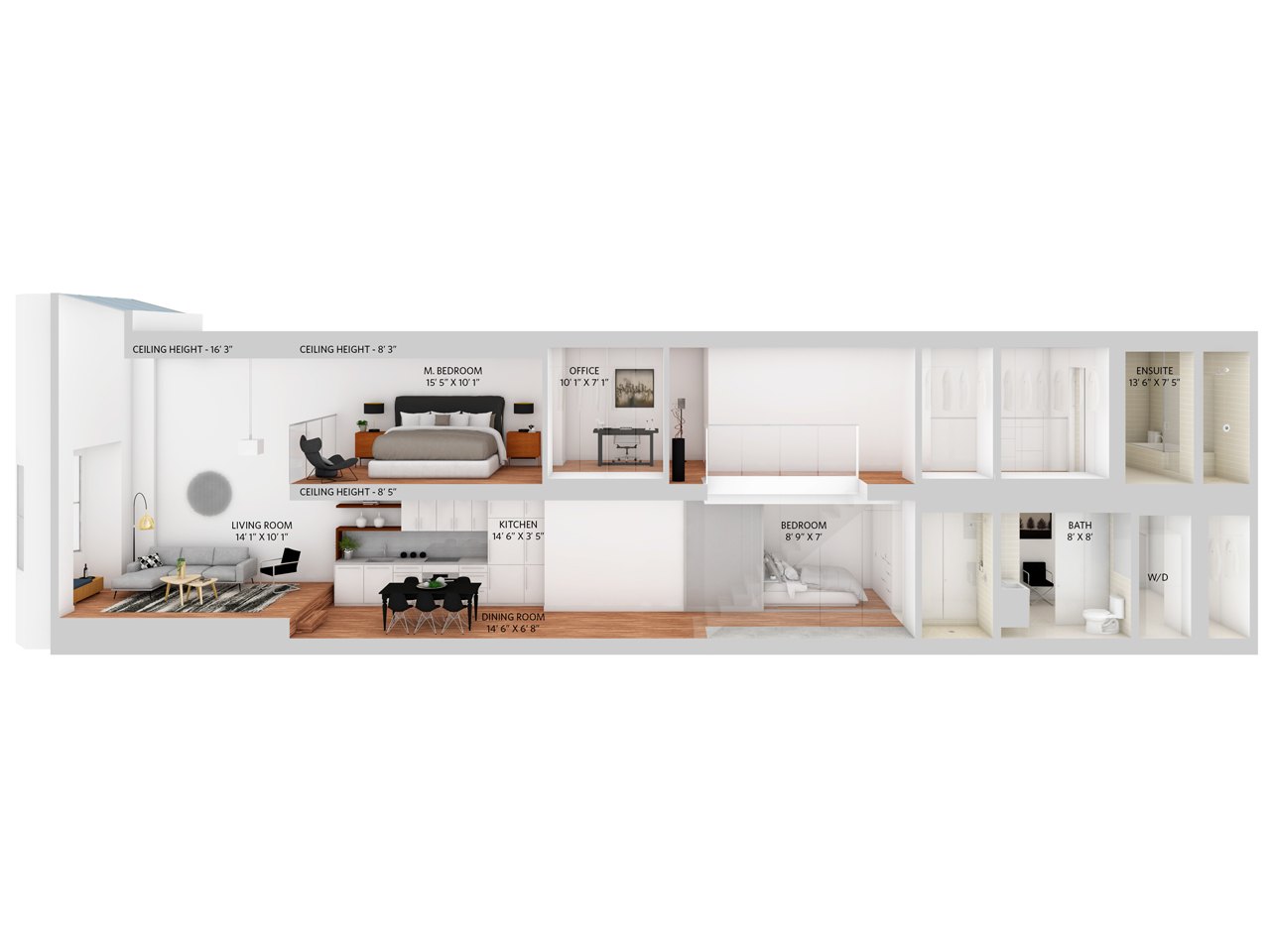 (Above: Section 3D Rendering)
(Above: video from listing)