PAUL ALBRIGHTON RANKED IN THE TOP 2.5% OF SELLING REALTORS FOR 2017
ACCORDING TO THE REAL ESTATE BOARD OF GREATER VANCOUVER
Paul Albrighton specializes in selling lofts, condos and unique homes.
Paul's outstanding sales performance is consistently recognized by the Real Estate Board of Greater Vancouver by achieving Medallion Club Status. He ranked in the top 2.5% of selling Realtors in Greater Vancouver for 2017, based on number of sales. Below is a selection of his highlighted sales from last year.
If you are considering selling your
property please contact Paul Albrighton today at 604-315-5574.
For 2018 so far, Paul Albrighton Personal Real Estate Corp ranks in the top 1% of all Realtors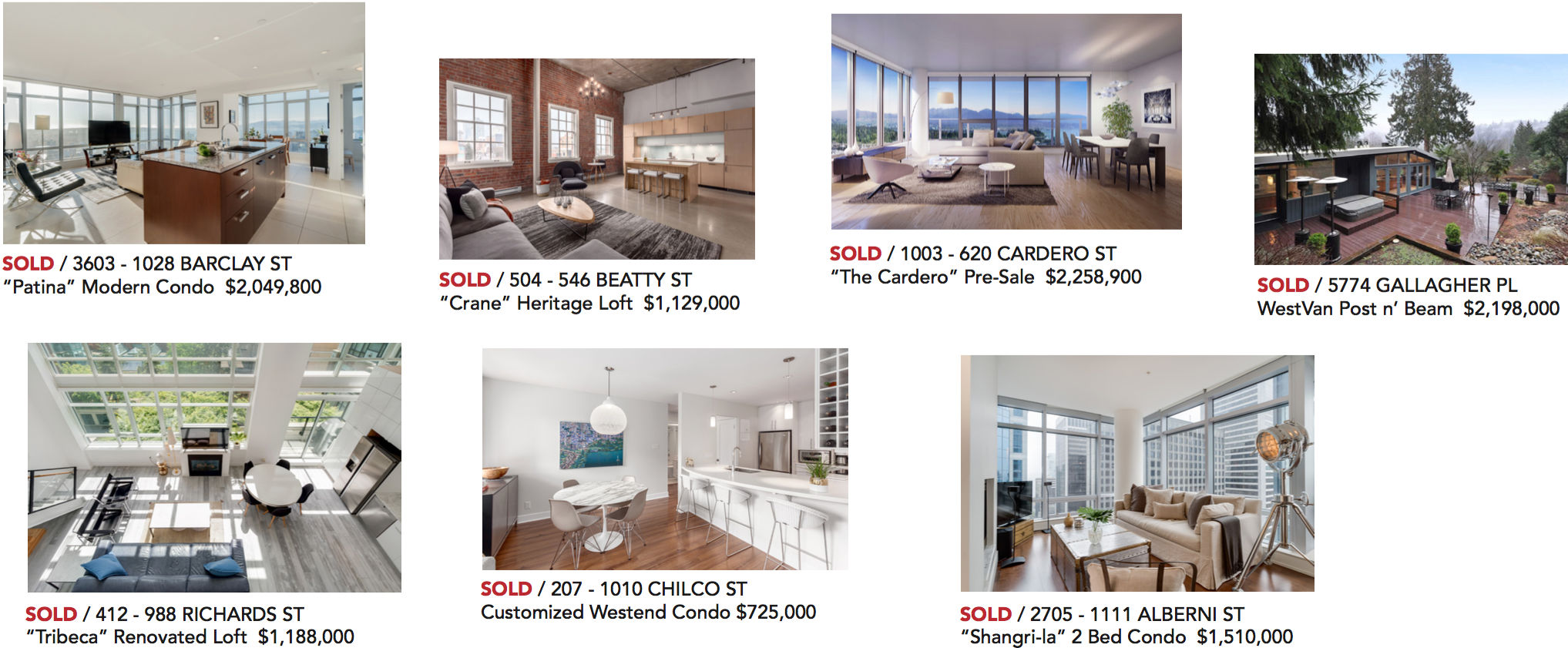 LOFTS

#402 - 345 Water St

$660,000

#412 - 988 Richards St

$1,188,000

#504 - 546 Beatty St

$1,129,000

#601 - 27 Alexander St

$1,299,000

#608 - 27 Alexander St

$739,000

#806 518 Beatty St

$1,099,000

#407 - 1066 Hamilton St

$949,000

#1209 - 1238 Seymour St

$369,900

#201 - 1220 E Pender St

$725,000

MODERN CONDOS

204 - 1858 W 5th Ave

$665,800

#207 - 1010 Chilco St

$725,000

#212 - 108 E 1st Ave

$699,000

#501 - 1308 Hornby St

$998,000

#302 - 1565 W 6th Ave

$619,900

#304 - 3333 Main St

$899,900

#305 - 1565 W 6th Ave

$799,000

#315 - 5500 Andrews Rd

$498,900

#601 - 1565 W 6th Ave

$939,800

#616 - 289 E 6th Ave

$575,000

#916 - 788 Richards St

$850,000

#1112 - 9171 Ferndale Rd

$618,000

#2101 - 838 W Hastings St

$2,798,000

#2705 - 1111 Alberni St

$1,510,000

#3603 - 1028 Barclay St

$2,049,800

#503 - 1238 Melville St

$1,098,000

#2102 - 3080 Lincoln Ave

$649,900

PRE SALES

#1403 - 320 Granville St - (Commercial)

$1,515,900

#409 - 1859 Pandora St (Commercial)

$1,360,000

#S508 - 375 W 57th Ave

$1,290,900

#N408 - 375 W 59th Ave

$669,900

#1003 - 620 Cardero St

$2,258,900

#2208 - 6700 Dunblane Ave, Burnaby

$1,056,800

HOUSES, TOWNHOUSES, DUPLEXES AND LAND SALES

#205 - 311 W 16th Ave

$1,199,900

865 E 10th Ave

$1,488,000

11353 Kingcome Ave

$1,188,000

2220 Haywood Ave

$3,480,000

3164 Prince Edwards St

$1,140,000

5574 Gallagher Place

4778 Killarney St2731 Alma St

3229 W 11th Ave

$2,198,000

$1,399,000

$2,188,000

$2,200,000