MODERN HOMES BY ALBRIGHTON
For 2014 we have sold some beautiful modern houses, along with a few project homes that will go through amazing transformations. Through our marketing efforts and international exposure we have been able to reach out to more buyers than ever before. Our fantastic clients have referred to many new buyers of unique homes, and as usual we have also sourced many new clients through our powerful websites including, www.albrighton.ca. Owners of these unique properties have also found us based upon our portfolio and for offering upscale marketing and a our large network of design savvy clients and industry contacts.
This year we were very fortunate to work with world class architectural properties designed by renowned architects and designers including Christopher Boyzk, LWPAC, Henry + Glegg Residential Design, and Arthur Erickson. Most importantly we are grateful to our clients who present their homes to their best and who appreciate design and quality construction. Below is a list of our 2014 modern home sales.
At Albrighton Real Estate we believe "good architecture never expires".

2014 Modern Homes Sales: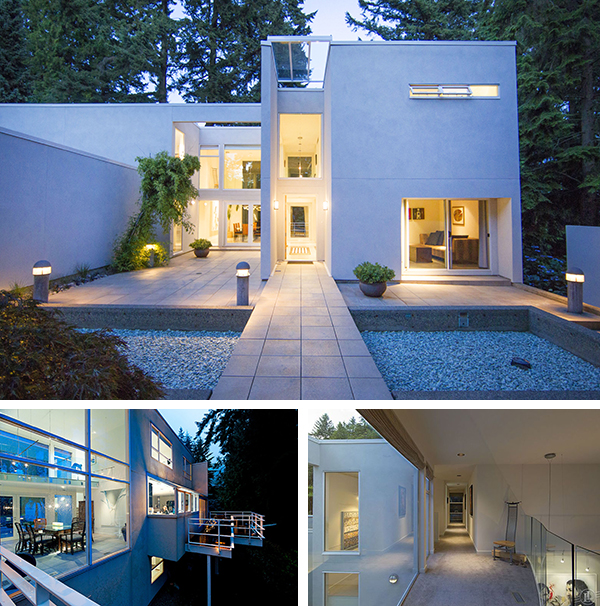 West Vancouver Contemporary House
Custom built home designed by Christopher Boyzk of Christopher Boyzk Architects. This home was originally designed as Boyzk's personal residence, as a result the build quality was fantastic and the dramatic architecture has a timeless fresh feel nestled in the woods and on the cliffside in the Altamont area of West Vancouver. This inspiring contemporary design was designed 23 years ago and still feels ultra modern and in-line with current design trends. Many one-of-kind architectural details are found within this home including: square edges in all rooms, a curved glass walkway on the upper floor (shown in the photo above), double height windows in the main living areas, and cantilevered balconies coming out of the main living areas connecting the dweller to the outdoors and nearby trees.
1770 29th St, West Vancouver (click for more listing details)
| | |
| --- | --- |
| Bedrooms: | 4 |
| Bathrooms: | 5 |
| Listing Type: | House |
| Sq.ft. | 4,504 |
| Acres: | 0.4531 |
| Built: | 1991 |
| Sold | $2,995,000 |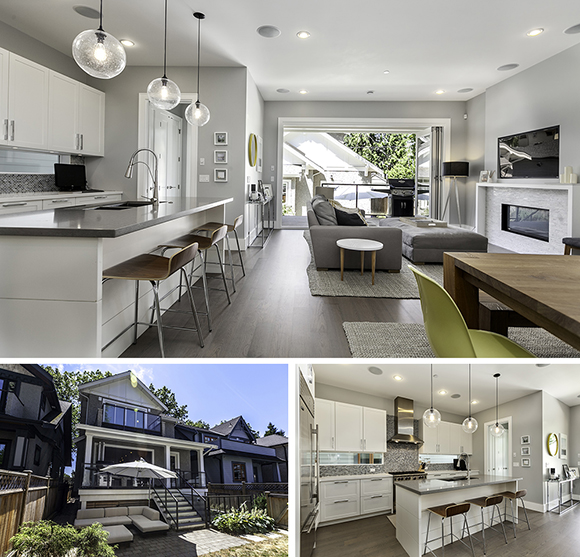 Dunbar Modern Custom Built Home
Beautiful home with a restoration hardware feel. A classical inspired exterior designed to match the heritage look of the homes in the Dunbar area, but the interior was styled for the true modernist dweller. Clean lines, high ceilings, folding doors and sleek smooth surfaces were used throughout this modern home. While this home was stylish it also included a practical 526 sq.ft. laneway house perfect for visiting guests or extra rental income. This home featured a grand kitchen opening to the main living room, wired in surround sound system, and beautiful stained white-oak hardwood floors. Design by Henry + Glegg Residential Design.

4063 W 32nd Ave, Vancouver. BC.
| | |
| --- | --- |
| Bedrooms: | 6 |
| Bathrooms: | 6 |
| Listing Type: | House/Single Family |
| Sq.ft. | 3,518 |
| Acres: | 0.0985 |
| Built: | 2012 |
| Listed Price | $2,898,000 |
| | |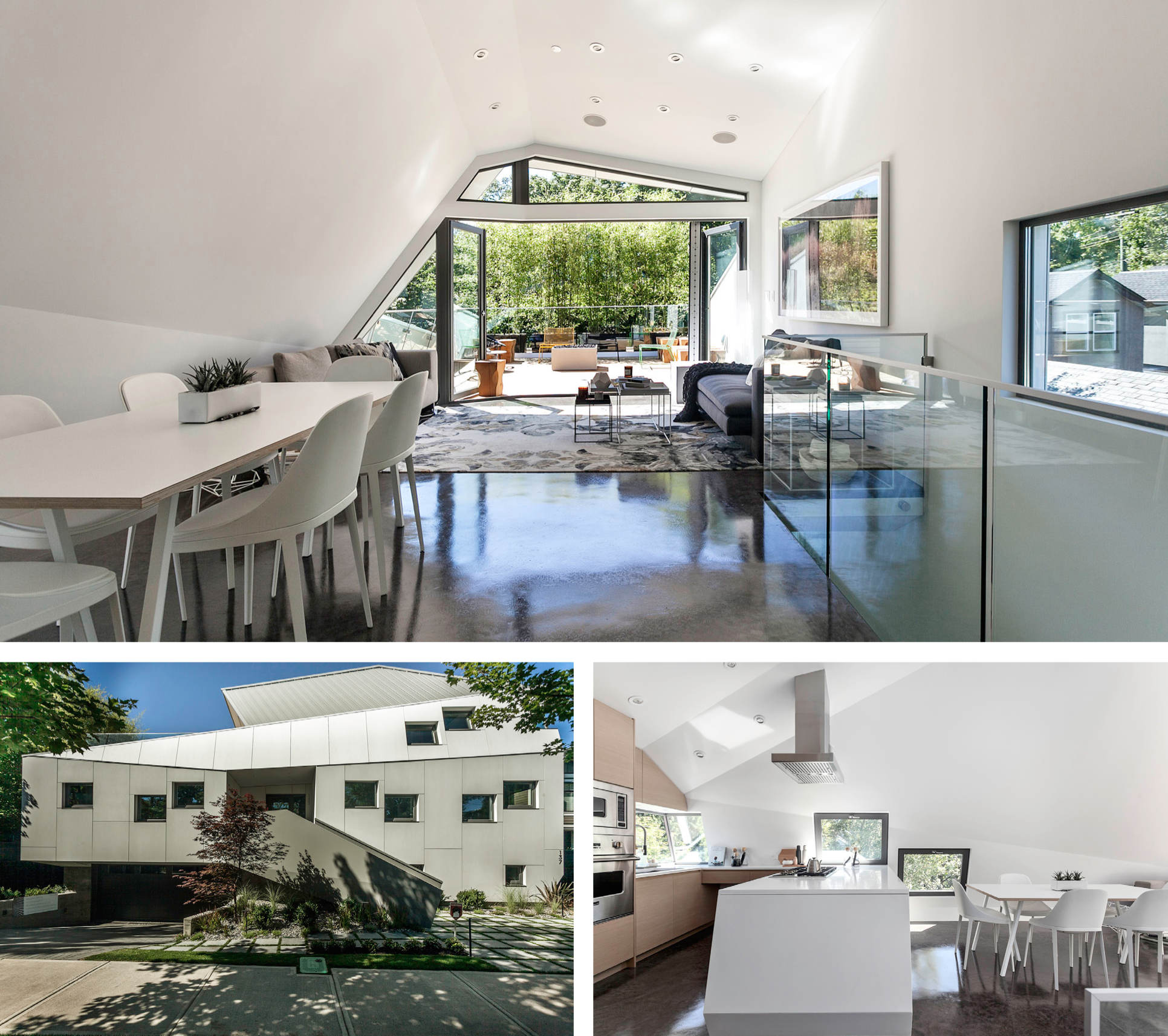 Vancouver Main-Cambie Area Architectural Home designed by LWPAC

Unique dramatic designed home with stunning architecture and high tech modern materials. Some visitors commented the exterior design with the saying "the space ship has landed". Walk up the custom made steel entrance staircase and the modern detailing of this home will impress the most conscious design savvy buyer. Beautiful polished concrete floors were used throughout, frameless glass railings, a detailed 13' high ceilings in the main living room, and an angled eclipse door pouring the interior space to a sun-filled patio. The use of angles and expansive living areas made this home feel as if you were inside a modern sculpture. Beautiful design from Oliver Lang and LWPAC.

135 E 17th Ave, Vancouver. BC
| | |
| --- | --- |
| Bedrooms: | 4 |
| Bathrooms: | 4 |
| Listing Type: | House |
| Sq.ft. | 2,230 |
| Acres: | 0.0667 |
| Built: | 2014 |
| List Price | $2,228,000 |
| | |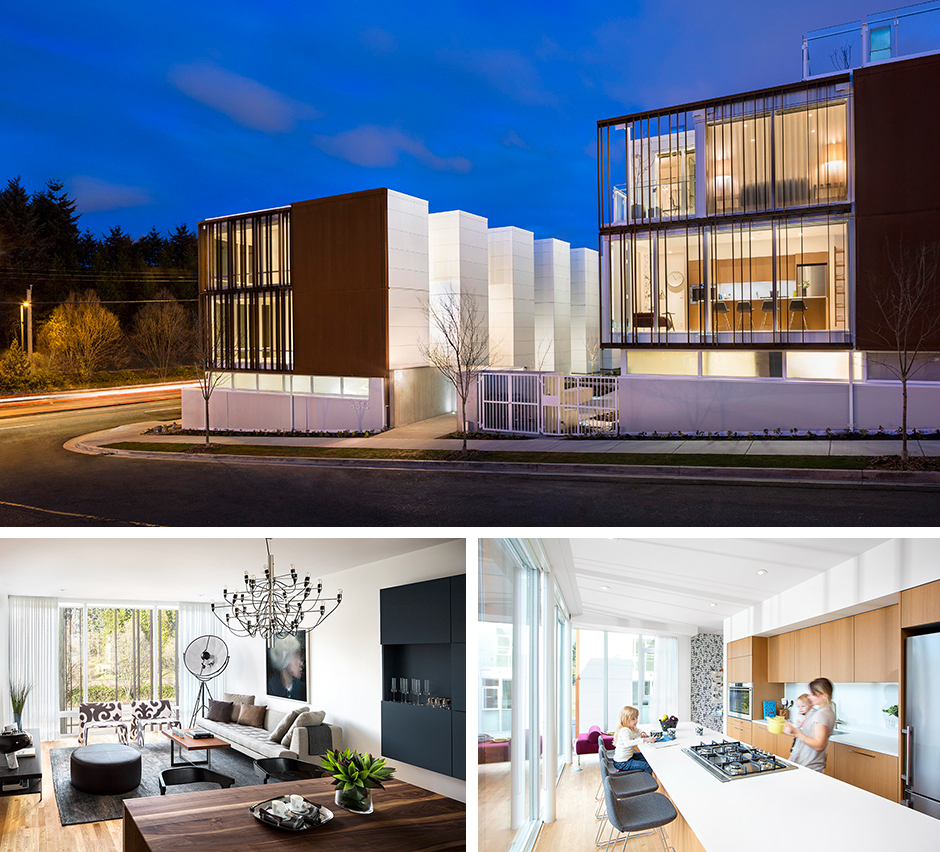 Beautiful new Townhouse development in the Cambie Area, "Sixth + Steel"

Michael Green Architects designed this Scandinavian inspired townhouse development. The metal cladded exterior matched with rusted iron gates on the frontside gives this minimalist modern development a very strong presence in its surrounding neighbourhood. The interiors of Sixth + Steel are pure modern with bright oak flooring, white walls, glass railings up the stairs, and a roof hatch connecting the interior space to a roof top deck.
2220 Willow Street, Vancouver, BC.
| | |
| --- | --- |
| Bedrooms: | 2 |
| Bathrooms: | 3 |
| Listing Type: | Townhouse |
| Sq.ft. | 1,399 |
| Built: | 2014 |
| Mgt Fees: | $348 |
| Price | $1,039,900 |
Other Modern Homes sold in 2014

Here were two homes that offered good bones, our clients purchased these houses for the purpose of renovating and creating a modern residence: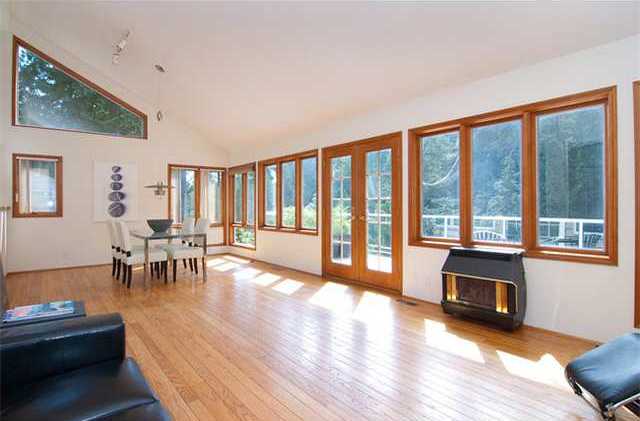 North Vancouver Post n' Beam Project House, Listed at $1,248,000.
A 1940's home with vaulted ceilings, facing out off a cliff to Capilano River. This dramatic west-coast setting offered privacy and connection with the forest and outdoors. This post n' beam house offered plenty of potential with open living areas, decks, and ultimate foresting views.
3225 Capilano Cres, North Vancouver, BC.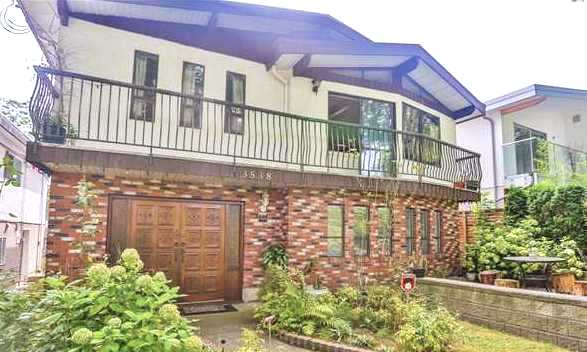 Trout Lake Area,Vancouver Special, 2500 sq.ft. with vaulted ceilings, Listed at $1,169,000.
Nestled along a quiet street around the corner from Trout Lake, this city home was located in a peaceful spot with plenty of old growth trees. The open concept design living area, vaulted ceilings, and classical "Vancouver Special" design offers plenty of potential from a modern makeover.
3538 Gladstone St, Vancouver, BC.
Albrighton's Previously Sold - Selected Modern Homes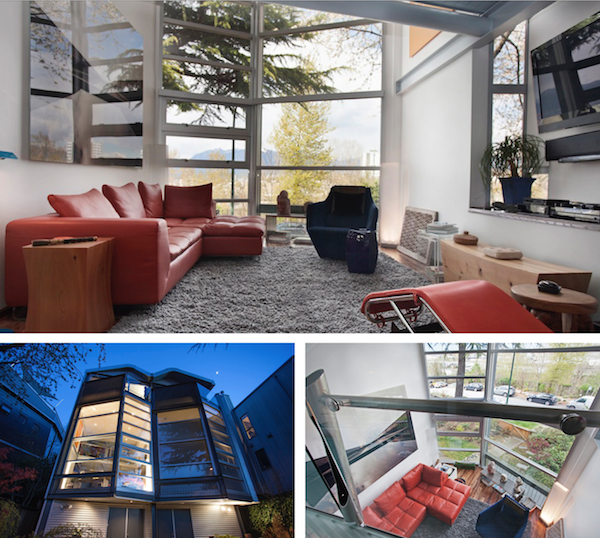 Steel Frame Duplex located in East Vancouver
Beautiful Nautical inspired steel frame duplex located in East Vancouver. Another sculpture like home built to commerical standards. A unique 4 level home featuring steel staircases, glass floors, custom wood work, expansive sky-lights and windows, and beautiful architectural detailing in every corner. You must see the featured photos and floor plans for this home.
| | |
| --- | --- |
| Bedrooms: | 2 |
| Bathrooms: | 3 |
| Listing Type: | 1/2 Duplex |
| Sq.ft. | 1,594 |
| Built: | 2009 |
| Listed Price | $900,000 |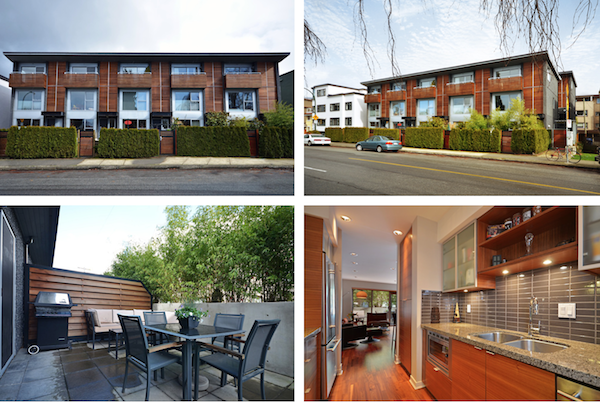 The Pointe - Modern Westcoast Townhouse in Kits Point
Nice stylish 3 level townhouse with a large patio located across the street from Kits Point. This development was created by developers, Trasolini Chetner - a well renowned builder with a reputation for quality and modern design.
1470 Arbutus St, Vancouver West.
| | |
| --- | --- |
| Bedrooms: | 3 |
| Bathrooms: | 3 |
| Listing Type: | Townhouse |
| Sq.ft. | 1,426 |
| Built: | 2007 |
| Mgt Fees: | $348 |
| Price | $1,129,000 |