Architectural Townhouse at 1451 Howe St Goes Viral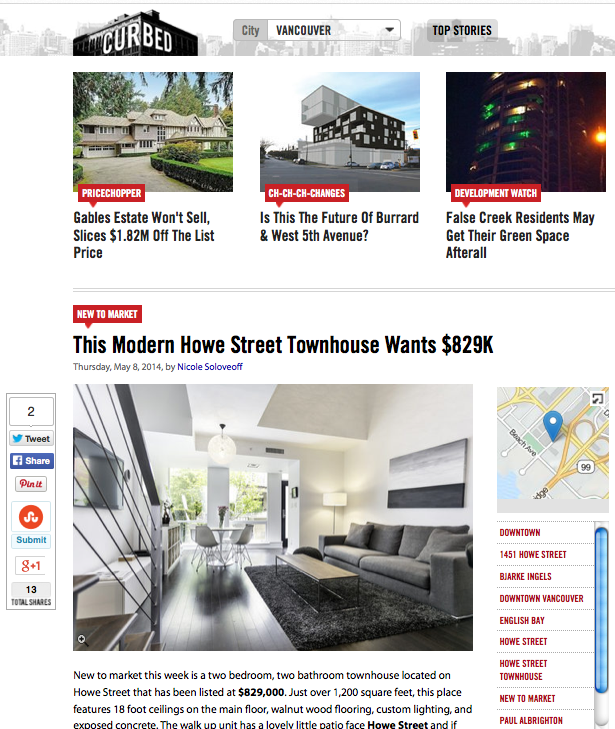 Pomaria Townhouse goes viral after numerous likes on Instagram, Facebook and Twitter. Curbed.com picked up the property and wrote a feature. "Just over 1,200 square feet, this place features 18 foot ceilings on the main floor, walnut wood flooring, custom lighting, and exposed concrete. The walk up unit has a lovely little patio face Howe Street and if that doesn't excite you, the seawall is just a stones throw away. If buyers can put up with the construction mess that is going to be the Vancouver House (which will be located only a few steps away), upon completion of the much talked about twisting tower, the area will surely be transformed from the dead zone that it currently is to a retail and pedestrian haven." Quoted from the article.

See more details & photos for this modern Yaletown Townhouse for sale.