JUST SOLD
ARCHITECTURAL BARN STYLE HOUSE
3669 MAXWELL STREET
2 BEDROOM SCANDINAVIAN
MODERN HOUSE NEAR TROUT LAKE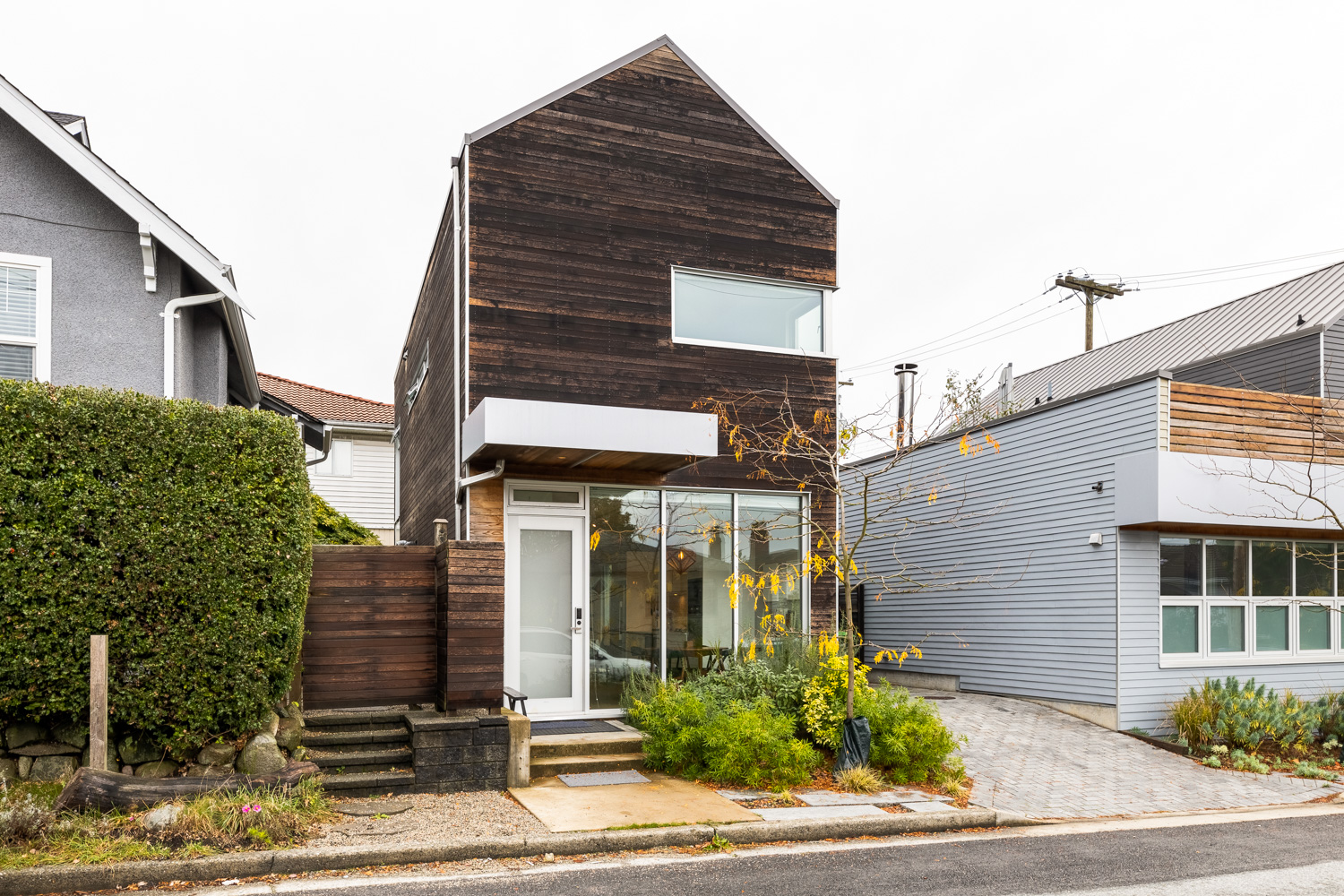 JUST SOLD. Stylish Scandinavian inspired home located near Trout Lake and Commercial Drive in Vancouver, a hip neighbourhood, that has become a hot spot for young families and couples moving to a house from the city core. This modern barn style house has unique styling on the outside with dark stained cedar cladding and high-end aluminum windows. On this inside is a spacious 1128 sq.ft. with radiant heated concrete floors throughout. The layout is a 2-bed, 2 bath home with high ceilings. There is a modern European kitchen with stainless steel appliances from Miele, AEG and Fisher & Paykel, topped with quartz counter. The top floor has vaulted 15'2" ceilings and plenty of light. The main floor offers a front-to-back open layout, with high 9'5" ceilings, and ample living and dining area, with a central gas fireplace and a walk out 231 sq.ft. private patio area, perfect for outdoor dining. Upstairs are 2 large sized bedrooms, an upper 65 sq.ft. loft area in the 2nd bedroom, and 2 full modern bathrooms. The exterior is cladded in stained cedar with architectural windows, and a parking pad is provided at the side of the home. Style, function and privacy are the key elements of this one-of-a-kind home.
| | |
| --- | --- |
| Bedrooms: | 2 |
| Bathrooms: | 2 |
| Listing Type: | House |
| Sq.ft. | 1,128 |
| Lot Size | 1,300 |
| Built: | 2012 |
| Listed Price: | $1,149,900 |
| Listed By: | RE/MAX Crest Realty |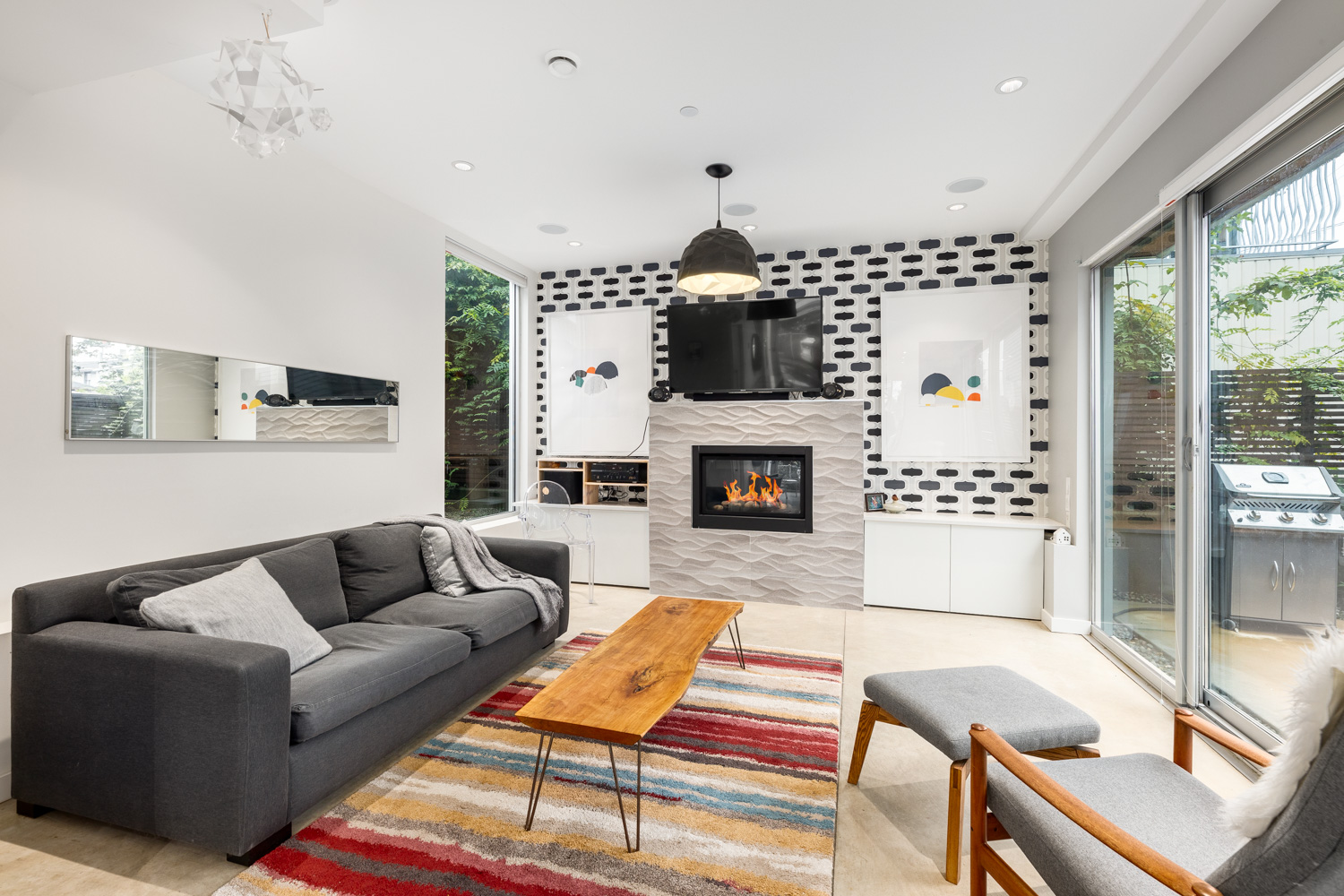 Above: Concrete heated floors, 9' ceilings, and aluminum windows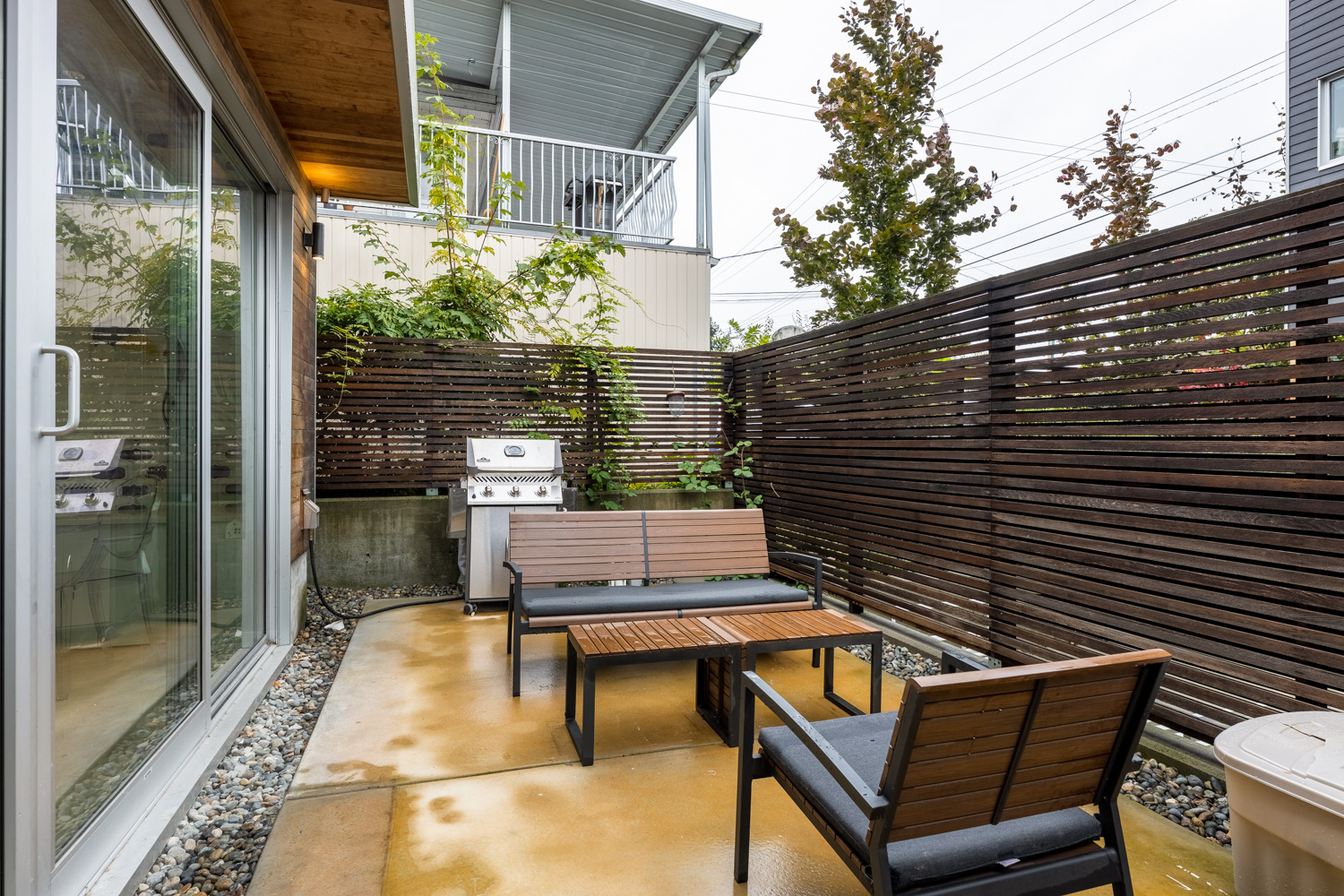 Above: Large sliding doors, and stylish cedar siding line the spacious patio area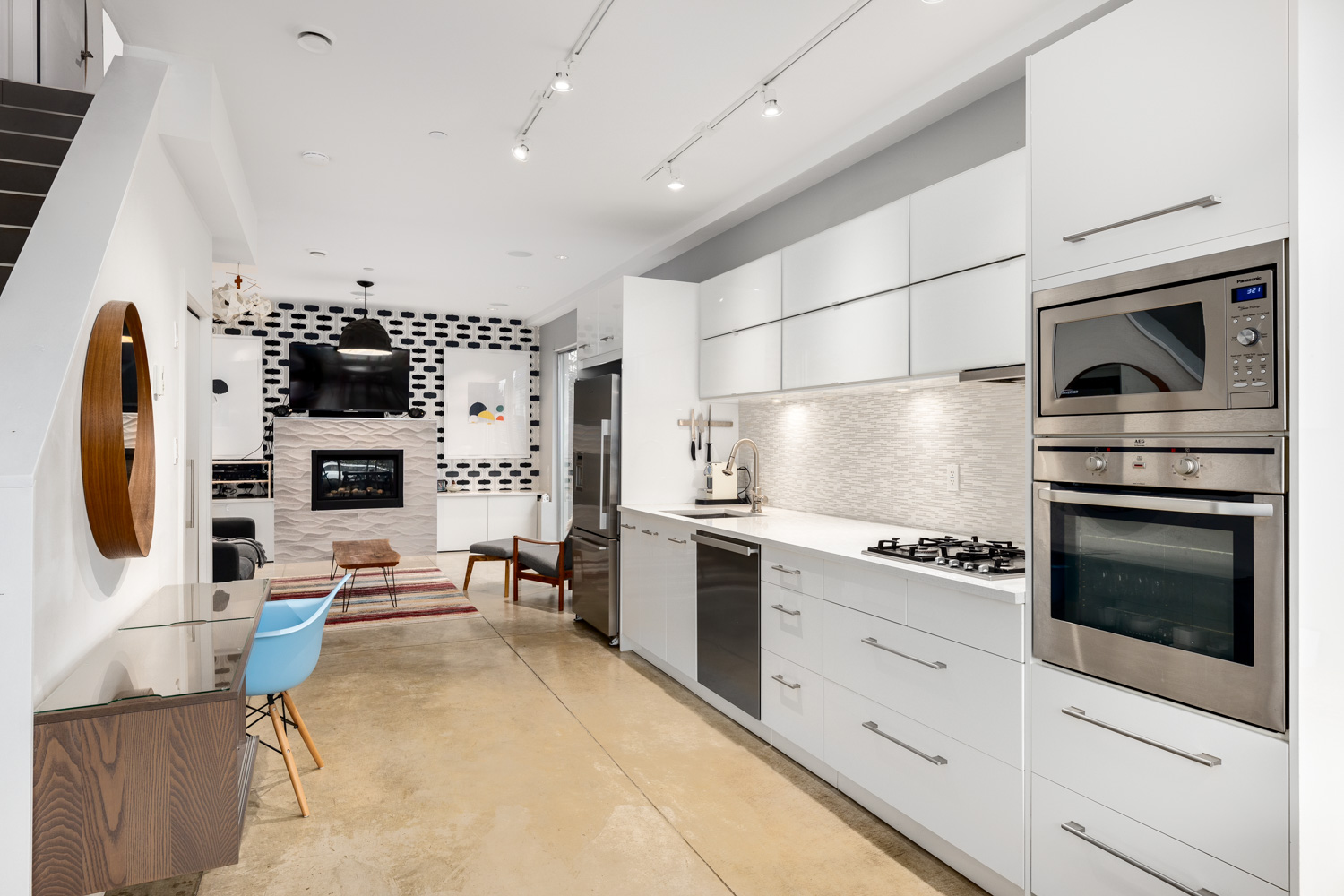 Above: Sleek Euro kithcen with appliances from AEG, Bosch, and Fisher & Paykel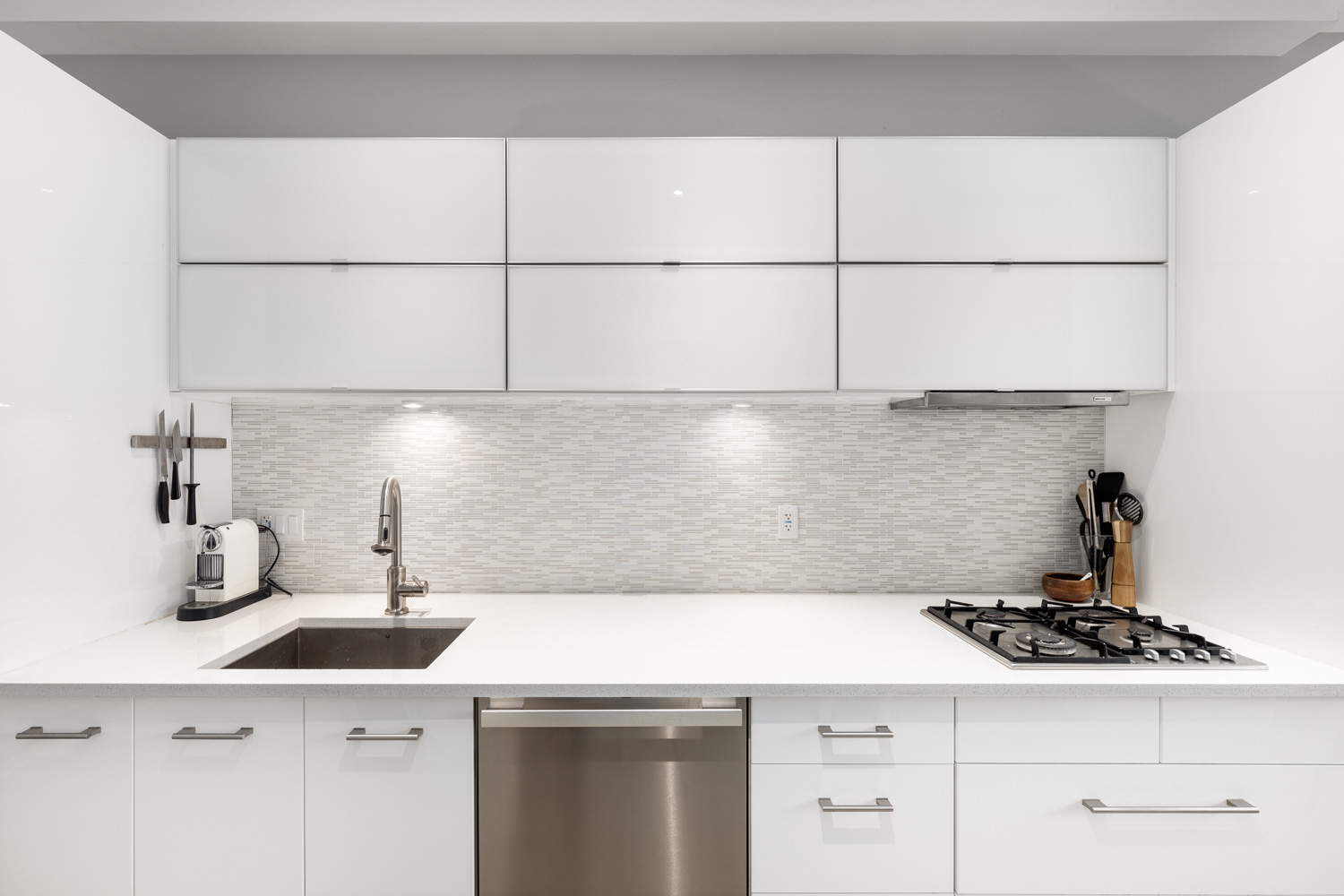 Above: Nice & Bright kitchen with tile backsplast
_____________________________________________________
SEARCHING FOR A MODER HOUSE IN EAST VANCOUVER?
Visit our webspage dedicated to Modern Houses for sale in East Vancouver, with frequent updates and finley selected inventory at: https://www.albrighton.ca/eastside.
Below is a screenshot to show you how our Modern Homes search page looks: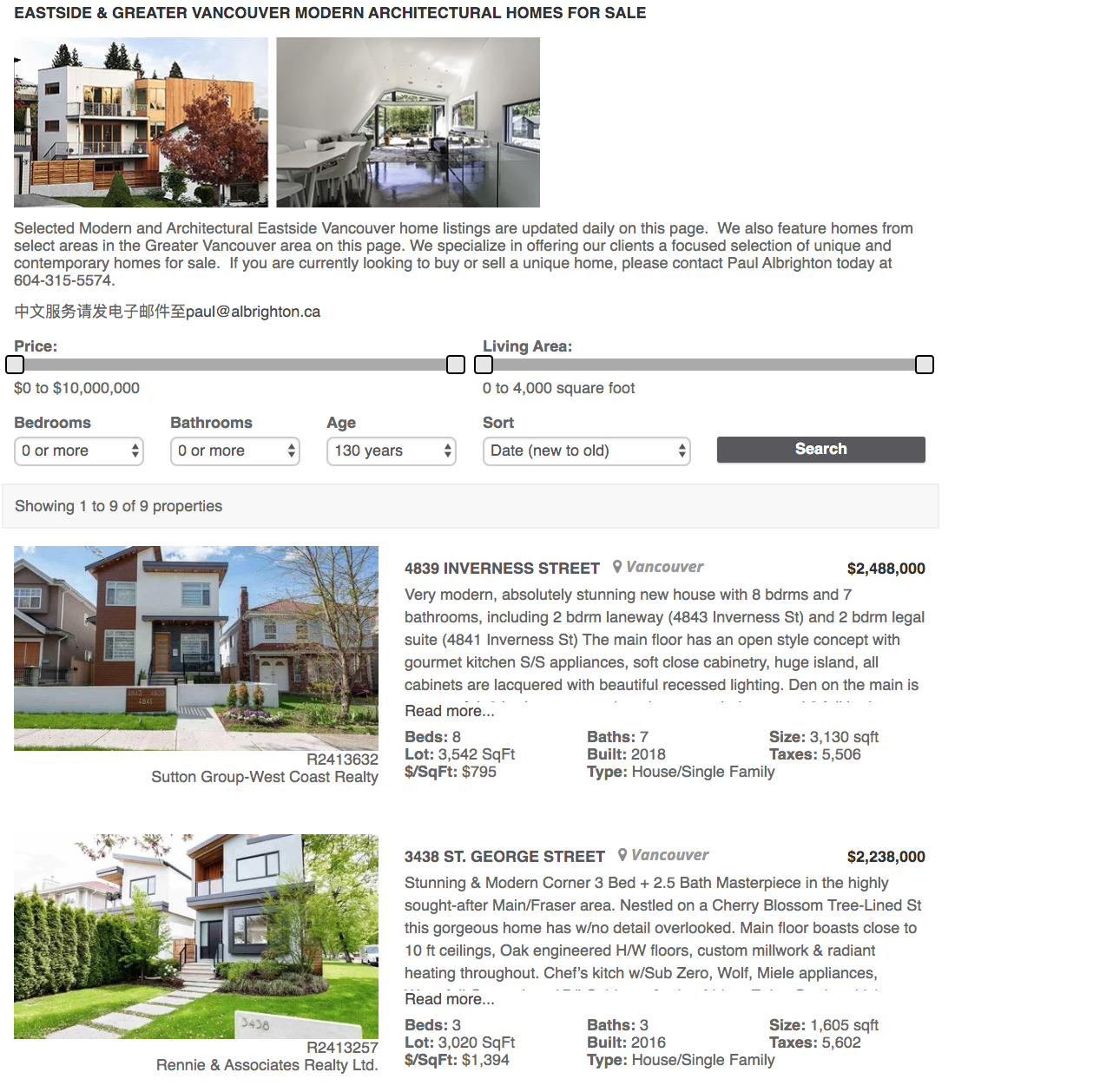 _____________________________________________________
Paul Albrighton & Modern Architectural Homes
Paul believes that good architecture never expires. He is known in the industry for selling residences by local designers and architects such as Arthur Erickson, Lang Wilson Practice (LWPAC), and Alda Pereira. Paul Albrighton offers an eye for design, focused market knowledge, and understands what makes a home special and that help will hold intrinsic value. If you are looking to buy or sell a modern home, contact Paul Albrighton today at 604-315-5574.
Below is a snap shot of the most popular 9 modern homes sold by Paul, also have a look at his extensive sold home portfolio: https://www.albrighton.ca/sold_properties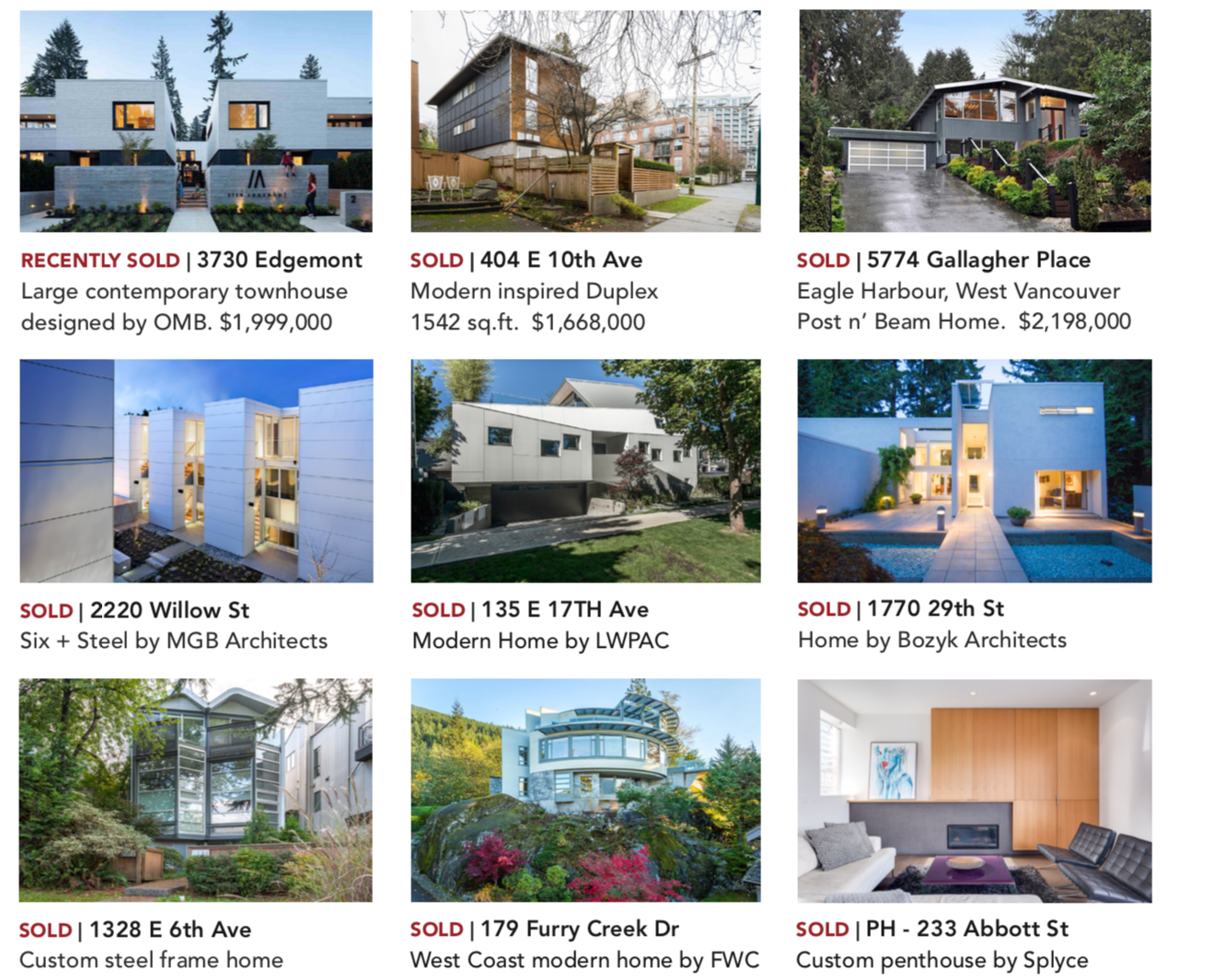 Links for the above homes:
6 - 3730 EDGEMONT BLVD, NORTH VANCOUVER
5574 GALLAGHER PLACE, WEST VANCOUVER
1770 29TH STREET, WEST VANCOUVER
179 FURRY CREEK RD, FURRY CREEK