THE GLOBE AND MAIL TRACKS ANOTHER RECENT SUCCESSFUL LOFT SALE
1220 E PENDER STREET. THE WORKSHOP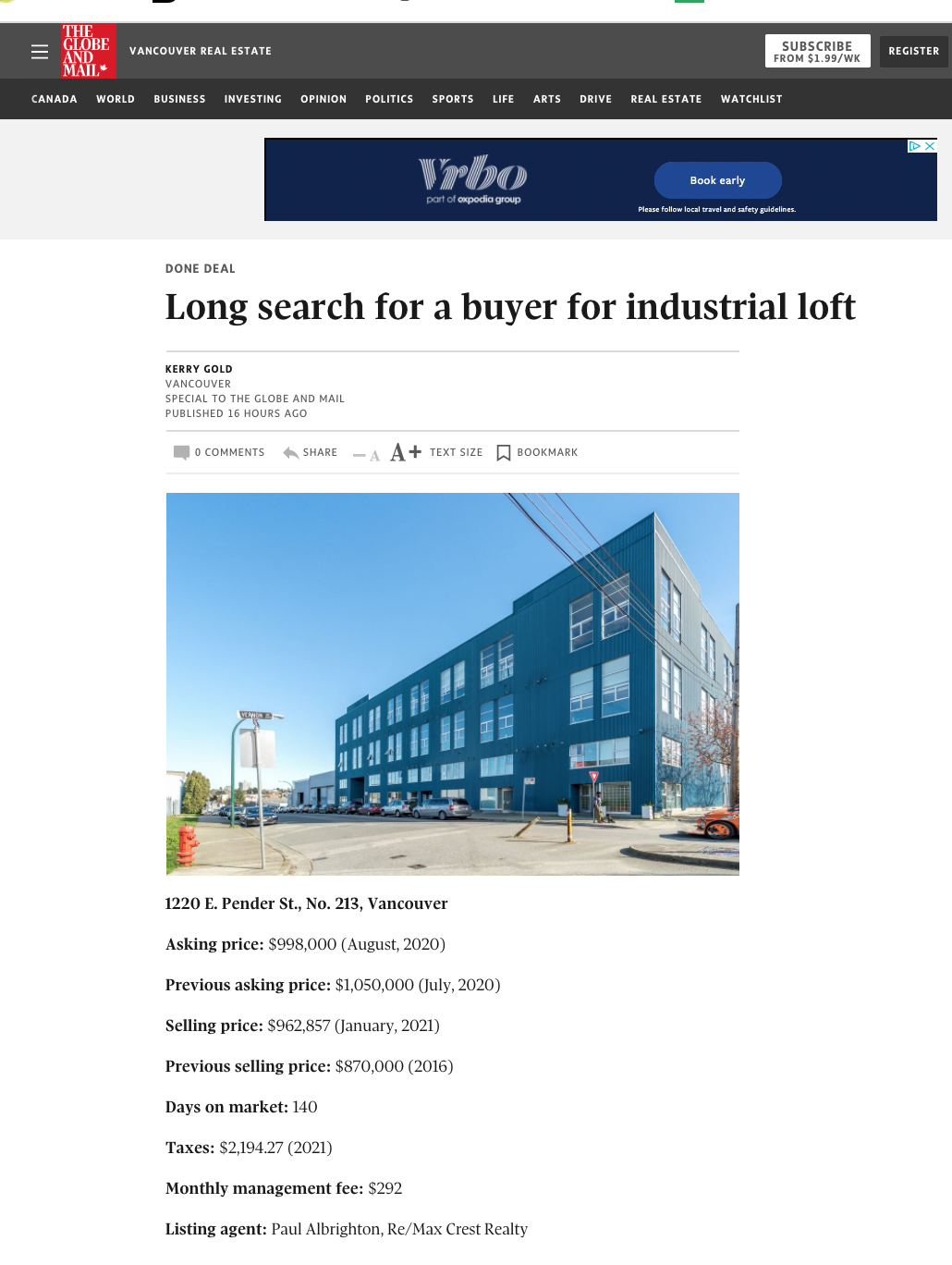 From the Article: "The 1,608-square-foot., two-bedroom, two-bathroom live/work loft is located in Strathcona, east of Chinatown, bordered by industrial buildings.
The 43-unit concrete building was built in 1999 for commercial use but was rezoned to live/work residential after the developer had trouble selling commercial units.
The unit, with polished concrete floors, double-height windows, large breakfast bar and exposed brick, had been renovated a few times over the years, most recently with bathrooms, new railings and kitchen updates."