GLOBE & MAIL FEATURE:
"QUICK SALE FOR TWO BEDROOM CONDO AS PRICE HOLD FIRM"
Recently our sale at 311-549 Columbia Street was featured in the Globe & Mail Done Deals section, written by Kerry Gold.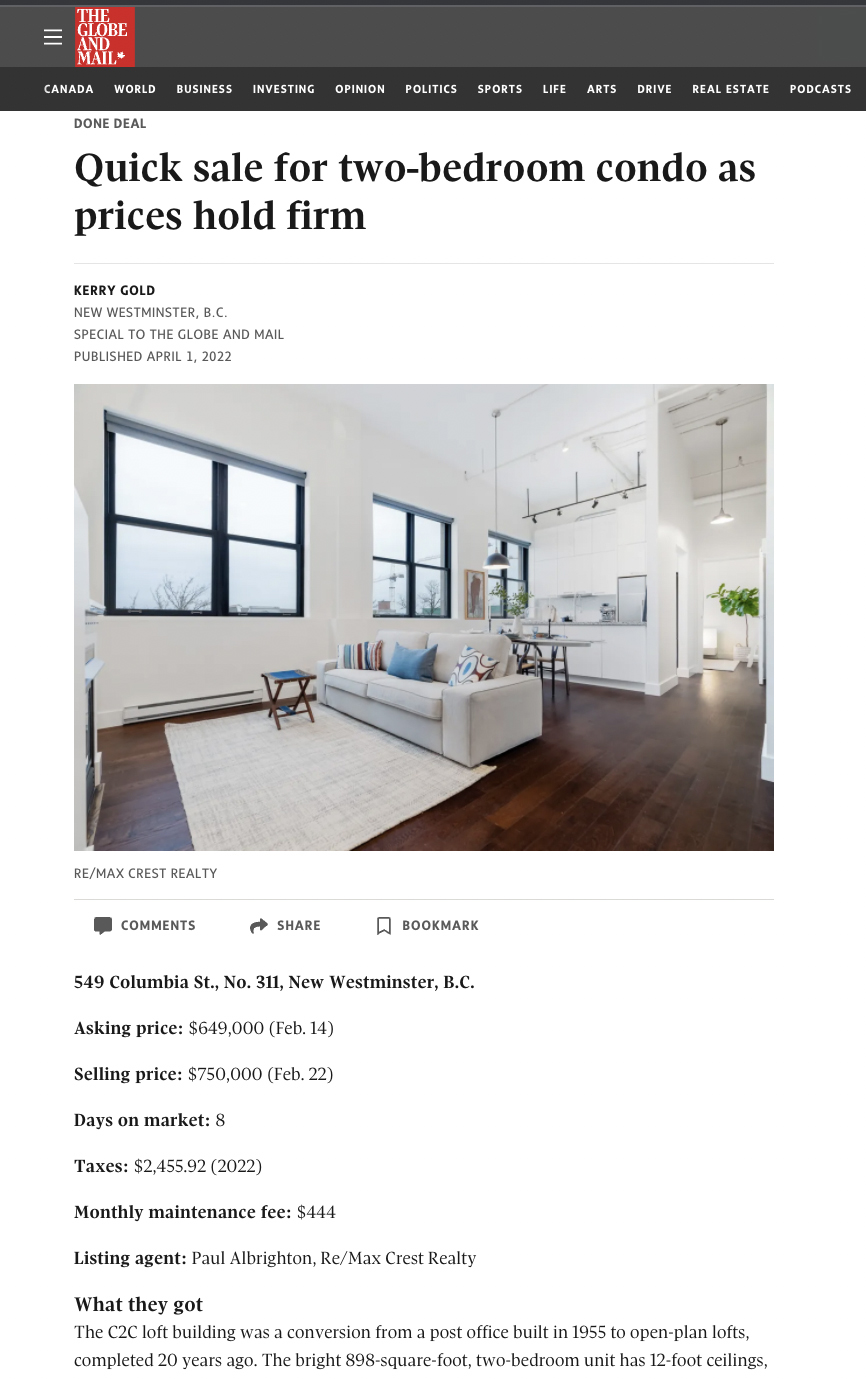 From the article:
"The Agents Take: Although inventory has increased, prices are holding strong, especially for units with two or more bedrooms, the listing agent says. He is seeing some flattening of prices, however, for small one-bedroom units and also luxury units. Prices on these larger two-bedroom condos have increased over the past three months."
Read the full article on Globe & Mail News.