BOWMAN LOFTS PENTHOUSE FEATURED
BY CURBED.COM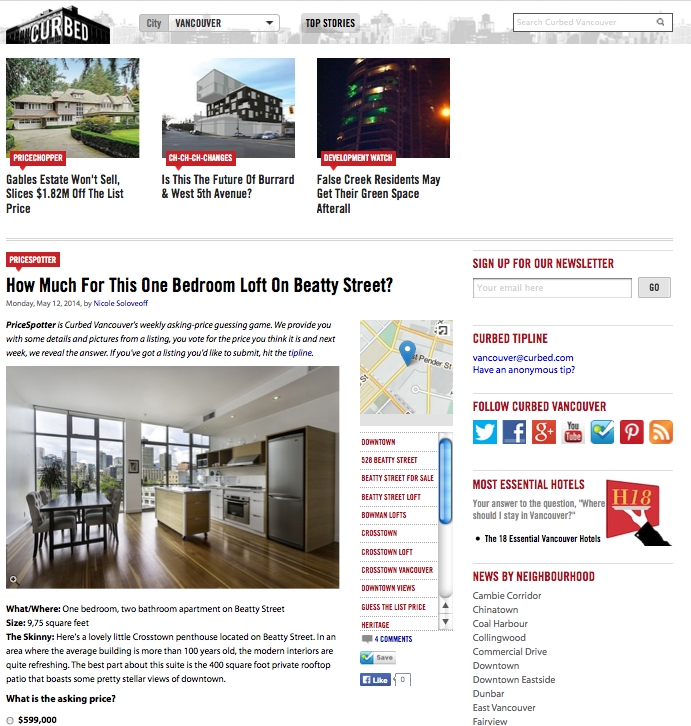 Quoted from the article:
"What/Where: One bedroom, two bathroom apartment on Beatty Street
Size: 9,75 square feet
The Skinny: Here's a lovely little Crosstown penthouse located on Beatty Street. In an area where the average building is more than 100 years old, the modern interiors are quite refreshing. The best part about this suite is the 400 square foot private rooftop patio that boasts some pretty stellar views of downtown."
Curbed.com does a "Guess the price" feature often, and the majority of voters on this property (37%) guessed the correct price of $799,000. See the video of this property on this link: http://www.albrighton.ca/v1060879-902-528-beatty-st
Article Link: http://vancouver.curbed.com/archives/2014/05/12/how-much-for-this-one-bedroom-loft-on-beatty-street.php