NEW TO MARKET
#403 2001 WALL ST - CANNERY ROW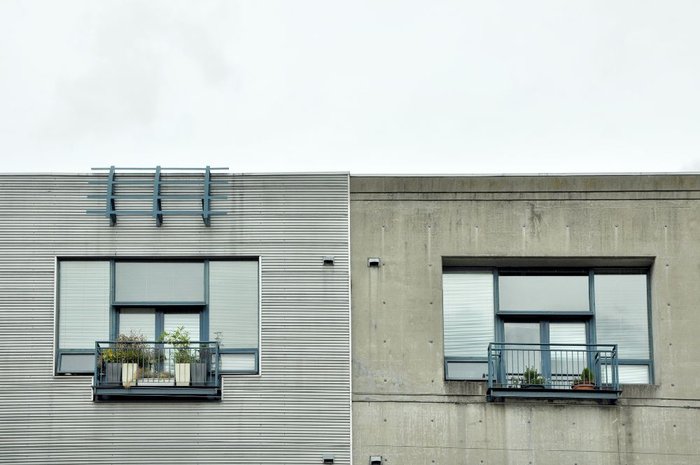 ABOVE: The metal and concrete siding of Cannery Row
This industrial style loft gives you the true loft experience. There are no "condo" gimmicks with this property, just open space and lots of concrete. Located near the Port outside of of Ralitown, this solid built two level loft gives you plenty of flexiblity for your living or live/work ideas. Upstairs has plenty of room for a master bedroom, walk-in den/closet, and either a work area or second bedroom. See the floor plan here.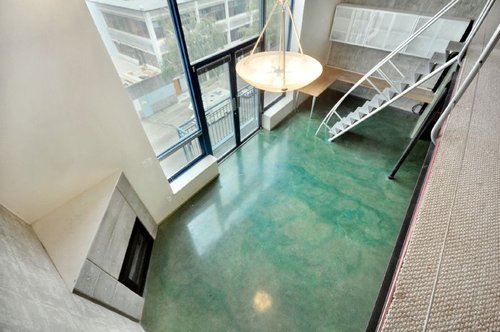 ABOVE: Looking down from the loft over the concrete wall, onto the polished floors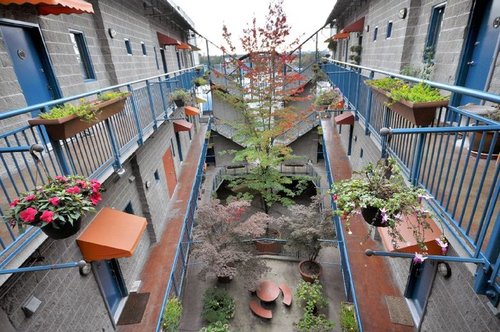 ABOVE: Cannery Row has a green open courtyard between the "rows" of lofts. This building has a great community feeling.
PROPERTY VIDEO
MORE DETAILS
Go to our featured property page for #403 2001 Wall St: http://www.albrighton.ca/property_detail-1-135-15738.html