Why would you hire a buyers agent to purchase a pre-sale property
If youa re considering buying a pre-sale property, A buyers agent can offer a lot of value outside of typical property tours and showings. Including:
Negotiating a great offer
Explaining all costs and taxes invovled
Showing comparable sales
Assisting in the closing process
Comparing other current properties for sale
Local neighbourhood information and developement plans
Advising on which floor plans are the most disirable and favourable to re-sell in the future
Ensure you don't over pay, offer background information on the developer
Paul Albrighton can act as your buyers agent. Feel free to contact me.
JUST SOLD
PRESALE condo at The Eldorado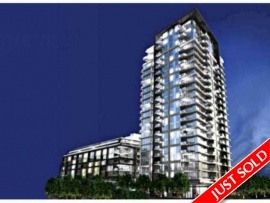 Wall Financials newest development. 2300 Kingsway and The Eldorado. Top floor of 9 story concrete building. 623 sq.ft. Modern finishing, great value. Completing in 2013. "THE ELDORADO", exclusive 80 homes in a CONCRETE MID RISE managed by Wall Group of Companies. Architecturally stunning concrete vertical lines and elegant steel construction create striking street level impact. Culturally diverse Renfrew-Collingwood neighborhood includes Norquay Village shopping and choice Vancouver restaurants. Close to schools, transit and 15 minutes to Downtown. $305,000.

PH2 4888 Nanaimo St, Vancouver, BC