Terminus - 36 Water St - Modern Lofts with "Clean Lines"
Loft Buidling Focus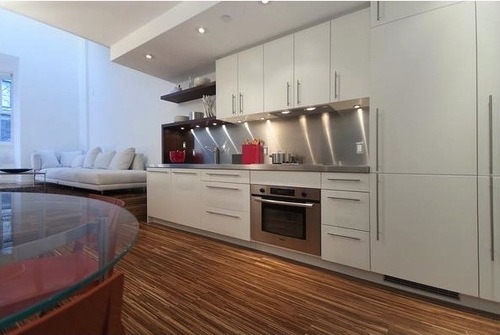 We've just updated our building page about Terminus. This building stands out for being amonst the most unique recent loft developements in Vancouver. The floor plans are very linear, but the interior design and architecture utilizes every square inch. Standing over 9' high, the special "two level ceilings" with hidden glowing lights allow for extra soft brightness and a sense of light in every room/area of each unit. Typically lofts can feel long and narrow, the ceiling design and attention to layout and allocation of walls at Terminus erase this feeling. If you are looking for clean lines and high quality, Terminus could be for you.
Take notice of the kitchens, they have fully intergrated dishwashers and fridges. With panelled kitchens in either a white resign, or a bamboo style wood. Complimented by stainless steel countertops and backsplashes. Addtionally there are contineus styled shelving units that warm up the cold white and stainless materials. The wood floors used at Termnius are a walnut engineered hardwood, which has been pulled/stripped to look like bamboo. The bathrooms have sliding doors to a few different compartments. One door will take you into the toilet and sink room surrounded by mirrors, one door to the walk in stand up shower, and another door to the long linear tub. This is un-like any other bathroom seen in a Vancouver development.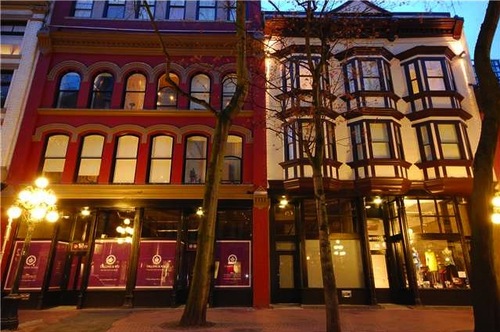 Terminus features modern Geothermal technology that heats and cools each loft individually. With each of the 46 lofts beeing unique, it is the amongst the most sought after loft development in Gastown Vancouver, developed by Salient Developments. The architecture and attention to detail in this building is truly beautiful. Read more and see more photos about Terminus Lofts in Gastown Vancouver BC....