1st Ever 3D Virtual Open House
Albrighton Real Estate teams up with Virtual Vancouver to create a one-of-a-kind real estate expierence. Sit at home and live through an architectural $1,099,000 loft. This actual property is located at #402 1180 Homer St. Visit the open house today, June 10th from 5pm-7pm. Click here to begin and login.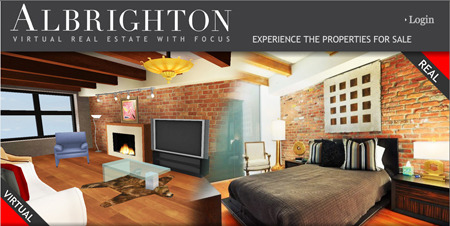 Virtual World Web developers have created an online virtual space for this property. Walk through, sit down, interact with Paul Albrighton in today's Open House between 5pm - 7pm today. Login and visit this beautiful architectural Yaletown loft through Virtual Vancouver's unique online virtual world.