The Grace Residences in Yaletown Vancouver feature distinctive elegance and sophistication in Vancouver's exclusive boutique residence, a collection of beautifully appointed homes designed and built by James Schouw. Truly Yaletown's most desirable building offering Rolls Royce limo service, recreation facilities like no other, unsurpassed 24 hr concierge service, geothermal heating and air conditioning, 10' ceilings, biometric fingerprint entrance security, heated tile floors, chef's kitchen with the finest appliances, spa inspired bathrooms, gas fireplace, patio with gas line, and lush gardens. The evolution of a dream to create within Vancouver's most dynamic urban neighbourhood, an expression of character, luxury & livability normally reserved for the most exclusive of custom homes. An intimate boutique development offering a sophisticated lifestyle for those who appreciate this World Class collection of homes. The Grace offers exceptional quality & detail and features Marble Travertine,Porcelain tile floors, Brazilian Cherry accents & the highest quality of interior finishings.

For more information and for current listings at 499 Drake - The Grace (Phase I) , visit http://www.albrighton.ca/499-drake-st-the-grace.html
For more information and for current listing at 1280 Richards St. (The Tower), visit http://www.albrighton.ca/1280-richards-st-the-grace-tower.html

Year Built: 2008
Strata Plan: BCS 747
Sub Area: Yaletown
Suites: 71
Levels: 26
Height: 95.61 (1280 Richards)
Construction type: high-rise (1280 Richards) and low-rise (499 Drake)
Structural material: concrete
Architectural style: art deco / art modern (1280 Richards) and postmodern (499 Drake) 
Main usages: residential condominiums and townhouses

Strata Company: National Pacific Real Estate Service (604-685-8830)
Concierge: 778-317-9840
Facilities Available: pool, hot tub, Rolls Royce service, concierge service, Lounge with kitchen, Elevator, Exercise Centre, Play Area

Facts
The structure is very slender in design.
There are just 52 units in the 27-storey tower and 19 units in the lower rise.
Exterior features gothic style gargoyles atop brick, precast and architectural concrete cladding.
First in the city to use biometric fingerprint readers for keyless access.
A nightclub called "Graceland" was situated on the site prior to construction.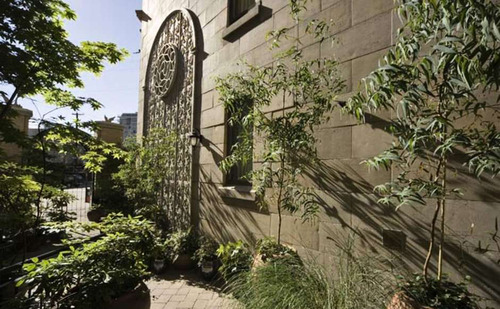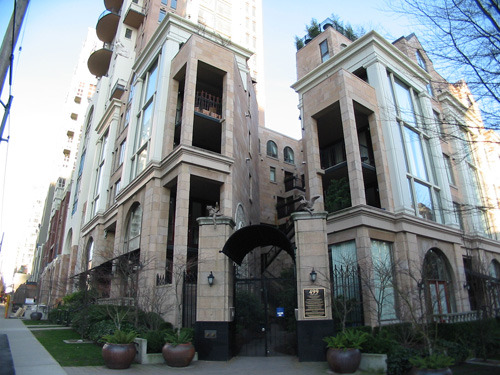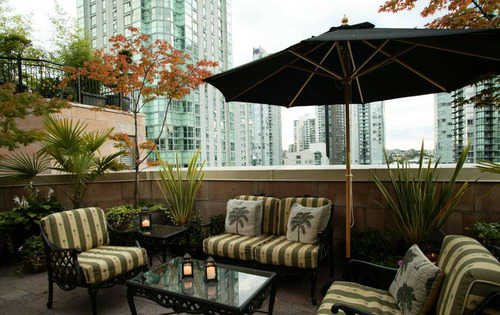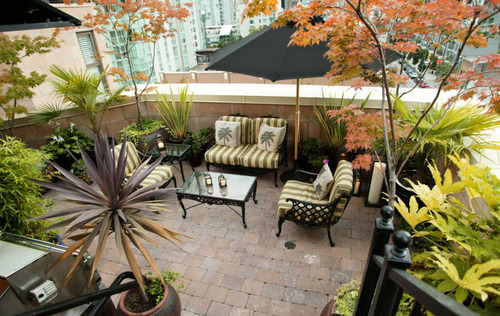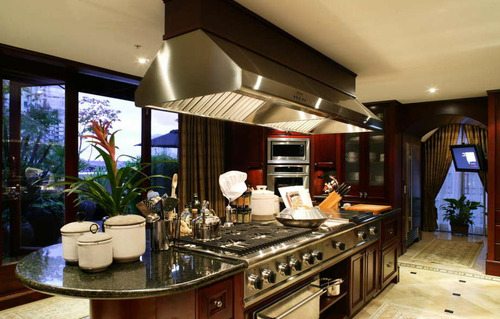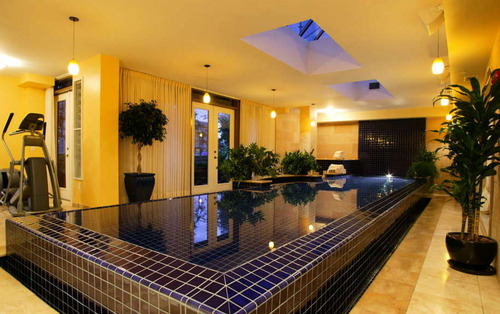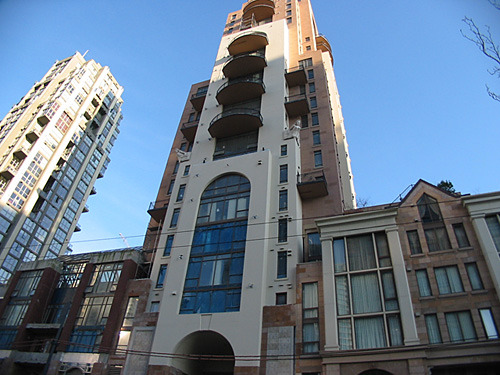 The Grace Vancouver Introduction Video:
<object classid="clsid:D27CDB6E-AE6D-11cf-96B8-444553540000" width="437" height="370" id="viddler_de1468a"><param name="movie" value="http://www.viddler.com/player/de1468a/" /><param name="allowScriptAccess" value="always" /><param name="allowFullScreen" value="true" /><embed src="http://www.viddler.com/player/de1468a/" width="437" height="370" type="application/x-shockwave-flash" allowScriptAccess="always" allowFullScreen="true" name="viddler_de1468a"></embed></object>