Gastown Boutique office / commercial space for space.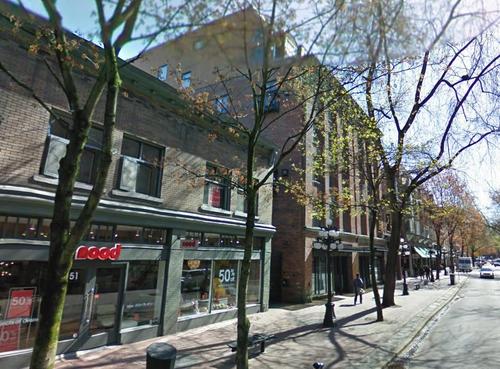 This would make a perfect office for a lawyer, doctor, tech firm, marketing company - where location, style and design are important. This unique Gastown boutique office space has nearly 800 sq.ft. upstairs with full 9' high ceilings, and a full basement with just over 700 sq.ft. perfect for more office space or storage. Contact Paul Albrighton for more details on this property at 604 315 5574.
Enter into a private brick courtyard through a character styled gate, view the mountains, and enter your space. Stay tuned for more information, photos, and a floor plan. Property Listing page.
YOUR BOUTIQUE GASTOWN PROPERTY
This unique Gastown loft style retail/office unit has a very chic appearance with a brick exterior, the front facing a courtyard and a private entrance that makes it truly unique. One 2-piece washroom. 3 phase 225 amp electrical system. Perfect for an Architect, Doctor, Wine Store, Gallery or boutique office where some privacy or exclusivity is desired. Bring your ideas, convert it to a live/work place and start making your business ownership dream comes true.
UNIT SIZE
Two level unit with 770 square feet of ground floor space and 700 square feet of basement space for
a total of 1,470 square feet.
ASKING PRICE
$549,000.00
Taxes and Strata Fees: (2009): Taxes $2,819.48 yearly
Strata fees: $253.76 per month
LOCATION
The subject property is located on the north side of Water Street between Cambie and Abbott Streets.
This unit is situated in a tourist oriented and historic neighbourhood that has seen some major
revitalization changes. Neighbouring tenants includes Delane, Blue Water Café, high end fashion and
furniture stores, fine dining restaurants, offices and specialty shops.
CONTACT
PAUL ALBRIGHTON or KELVIN LUK
604 315 5574