Paul Albrighton
SOLD

a property in 5 hours!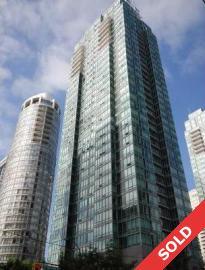 #1605 1200 W Georgia St. $399,900. Coal Harbour Vancouver. Property Details - Click here.
What does it take to sell a property so fast?
"Well first of all we are in a fast moving market and prices are going up every month, so a buyer must first realize they will have to put competitive bids on hot properties. As an Downtown agent, you have to have your client ready from; strata information, access to inspectors, building information, sales history, to advising on how to write a truly competitive offer. When promoting a property: speed, marketing systems, efficiency, and ease of access to information and showings is the key to selling properties fast" - Paul Albrighton
Our efficient systems and experience in Downtown Vancouver put our clients ahead of the market. When it comes to selling or purchasing a loft or modern condo in Downtown Vancouver, use a specialist - not a generalist.