Mount Pleasant Lofts

Mount Pleasant Vancouver Lofts, loft style condos, warehouse lofts starting from $340,000. Mount Pleasant features unique hertiage buildings, two level lofts, live/work lofts, and loft warehouse converison buildings not found elsewhere. See all Mount Pleasant Loft listings: http://www.albrighton.ca/mount_pleasant_lofts.html this website is updated daily with Vancouver lofts listings.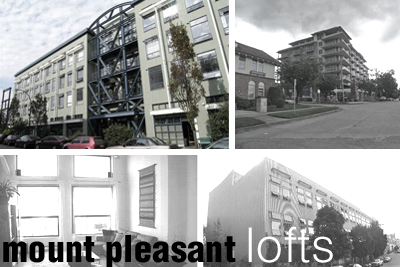 PAUL ALBRIGHTON
MACDONALD REALTY LTD
Vancouver loft blog: http://www.albrighton.ca/blog.html
All listings are under compliance with the mlsr system.