POPULAR ALBRIGHTON LOFT/CONDO BUILDINGS


2011 has drawn attention to some key addresses. Often people want to know which buildings and suites are drawing the most attention. For 2011 we have seen a variety of building types requested from our buyers and activity from our sellers. The following buildings have either stirred up a lot of business for both sales and showing requests. You can read our summary of each 2011 popular building and also follow the corresponding links for more information and current listings for sale. Please don't hesitate to get in touch through our contact page for more direct information about buying or selling in these buildings.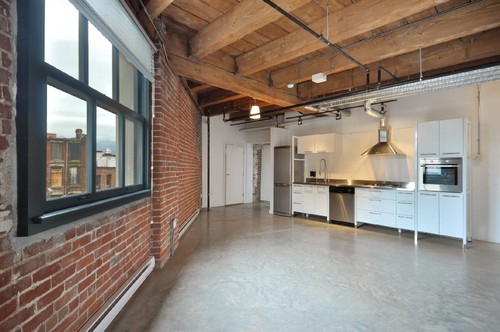 1. Koret Lofts - 55 E Cordova St
This building is sought as it is amongst the most popular and arguably "the best" heritage conversion building with affordable units. Prices typically begin at $385,000 for units around 670 sq.ft. and go up to over $800,000 for stylish view penthouse with patios. These suites have character, good design, efficient open layouts, and the conversion was completed in 2006, so everything is brought up to modern standards, and relatively new. Units with included underground parkings stalls typically begin around $520,000 and up, other lower priced units have to rely on renting off-site parking. Read more and see suites for sale here.


2. Flatiron - 1277 Melville St
This newer boutique Coal Harbour tower offers cutting edge architecture located just across from the Marina/Seawall. Flatiron also offers big views of the Ocean and North Shore mountains. The interiors are regarded for their big living rooms and true commercial style "floor-to-ceiling glass" giving some people vertigo when walking up close. These suites have a big-city modern feel. Prices for view suites with over 1100 sq.ft. begin around $1.1M, high up suites with large water views and 1300sq.ft. inside range from $1.3M - $1.45M. Read more and see suites for sale here.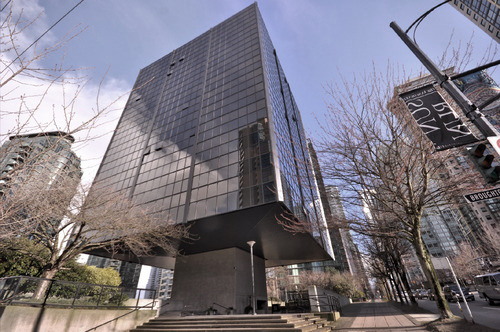 3. Qube - 1333 W Georgia St
This building is often mentioned on our blog and twitter feed. The Qube has been very popular amongst first and second time buyers. The Qube is in a fantastic near waterside location in Coal Harbour, which is also close to the Westend and Robson St. The Qube offers unique open concept plans ranging from 420 sq.ft. studios up to functional 2 bed/2 bath view condos. Prices currently range from $290,000 to $650,000. The Qube suites are open with high ceilings and the building is a classical architectural modern masterpiece. Read more and see suites for sale here.


4. Greenshields - 345 Water St.
Greenshields is highly regarded as a very detailed higher-end boutique style heritage conversion. It is located along Water Street just west of Cambie. Each suite is very open with linear style plans and sliding glass walls. Suite range from $430,000 - $630,000+. Keep in touch for inventory that comes up in this special 24 unit loft residence. Read more and see suites for sale here.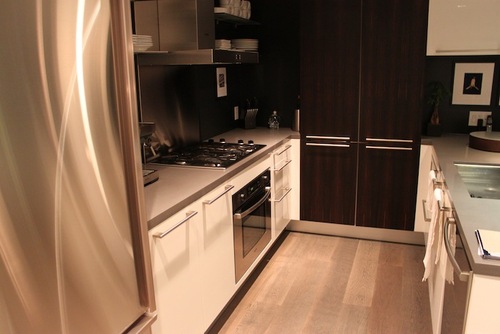 5. L'Hermitage - 788 Richards St
This building has become demanded amongst many buyer groups. There is a demand for both the spacious one-bedroom and modern smaller two bedroom plans as the value is very good. The interiors features Eggersman European Kitchens and appliances from Sub-Zero, Miele, and Bosch. Additionally all suites included air-conditioning. As you move up the tower some suites offer over 1000 sq.ft. and great city views, demanding prices over $800,000. This is a great luxury modern style development located along Robson and Richards near the Library. Read more and see suites for sale here.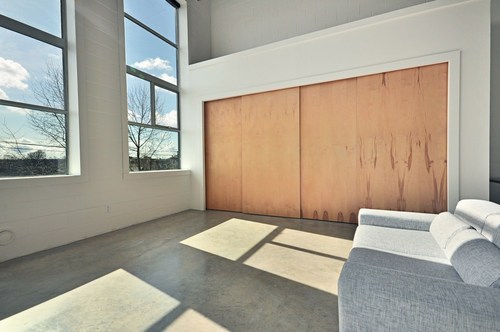 6. Workshop Loft - 1220 E Pender St
This building has become ultra popular compared to two years ago. The large open warehouse style spaces matched with some people's unique make-overs has drawn the eyes of a variety of buyers. These suites range from 1100sq.ft. to around 2000 sq.ft. The building was first built for commercial use, and stands today as a live/work building. Read more and see suites for sale here.