2014 INTERNATIONAL MARKETING UPDATE
Our international marketing has proven to be effective, below is our 2014 Statistics for our International Sales
1. 32% of our sales for 2014 have been with foreign or new-to-Canada buyers, with the following breakdown:
a. Half of this group were non-residents, buying a part-time second or third home.
b. The second half of this international group had recently immigrated to Canada and planning to
reside in Vancouver full time.
c. This entire group of buyers either paid in full with no financing, or with 50% or more
downpayment for mortgage financing

2. Web-traffic:
a. 40% of our 350,000+ monthly page views on www.albrighton.ca were from non-Canadian cities.
b. The largest groups of international web visitors were: 17% from China, and 12% from the USA.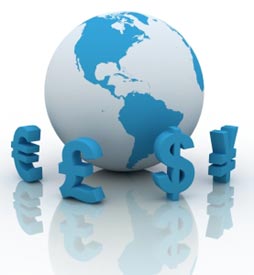 2014 International Buyers Criteria:
The international buyers we have worked with tend to seek out properties that offer unique design, they lean towards modern architecture, and properties that have the ability to be rented-out. In addition to propoerties that are centrally located or have easy access to the city centre.
32% of Albrighton property sales in 2014 have been to international clients. Our out-of-town buyers this past year have been from China, Hong Kong, Europe and the USA. Our international reach has been the result of our website popularity, international media publications featuring our brand or listings, and our personal connections with international businesses.
Our main website www.albrighton.ca recently has been drawing 350,000+ page views per month, with a 55% loyalty rate, which means users are viewing many pages and returning for frequent visits. The two largest groups of international web visitors were: 17% from China, and 12% from the USA. Our business focus on offering modern real estate has allowed our website to stand out amongst all real estate websites in Vancouver, BC. Our branding and marketing has allowed us to work with design savvy clients, architects, designers and people who appreciate unique homes and well designed real estate.