ALBRIGHTON REAL ESTATE USES 3D RENDERINGS
We often work with clients who want to re-design their space, or they have a design background. To give our clients and potential buyers the best feel for a space, we have developed 3D Renderings to display a homes floor plan. These are to the exact dimensions of the unit, first measured by a laser, and then rendered with the images from our photographer. These multiple view angles allow the buyer to feel and understand a space more than a 2D traditional floor plan. Have a look at our recent 3D Renderings: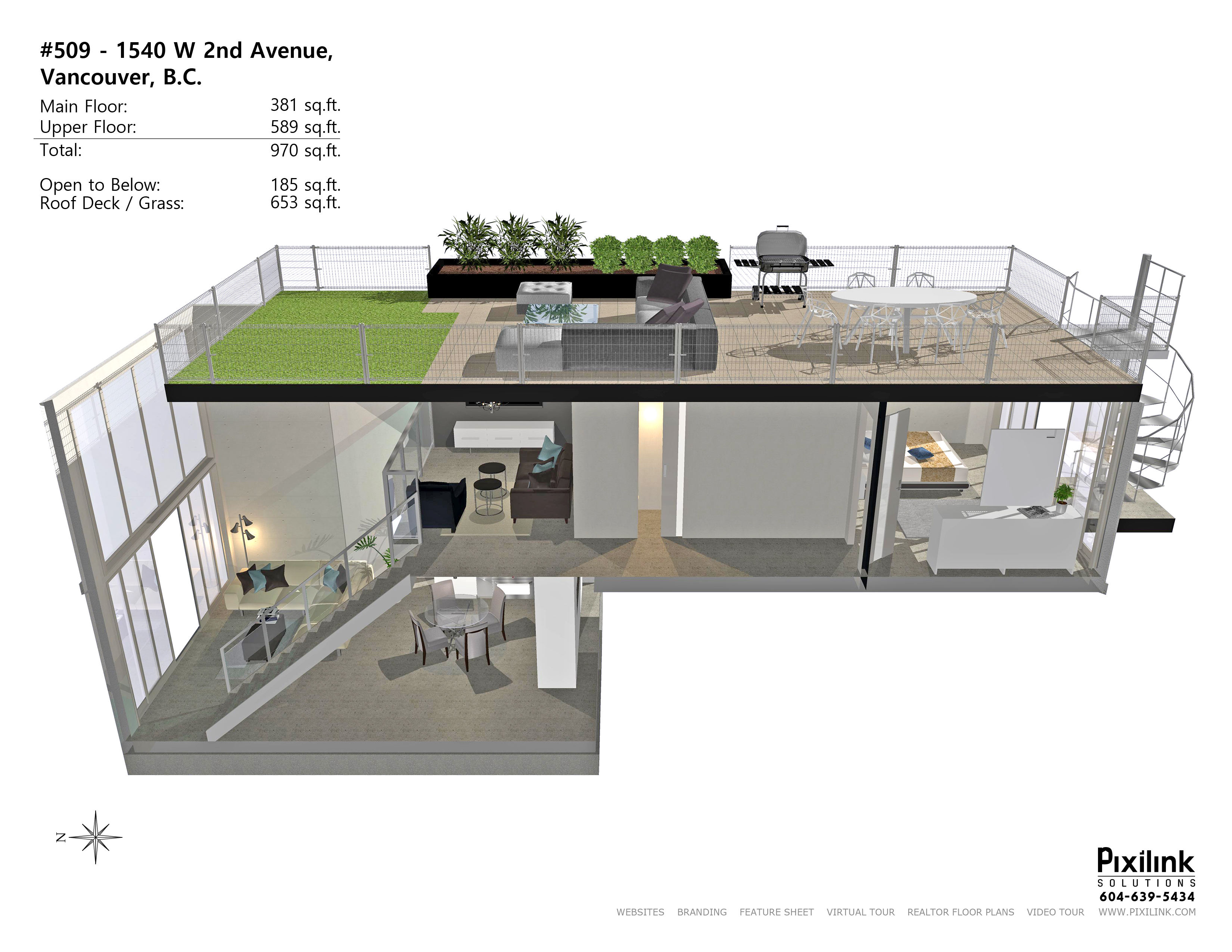 3D Rendered side view of the two level Water Fall Penthouse at #509 1540 W 2nd Ave. showing the exterior curled staircase, roof deck, and roof yard space.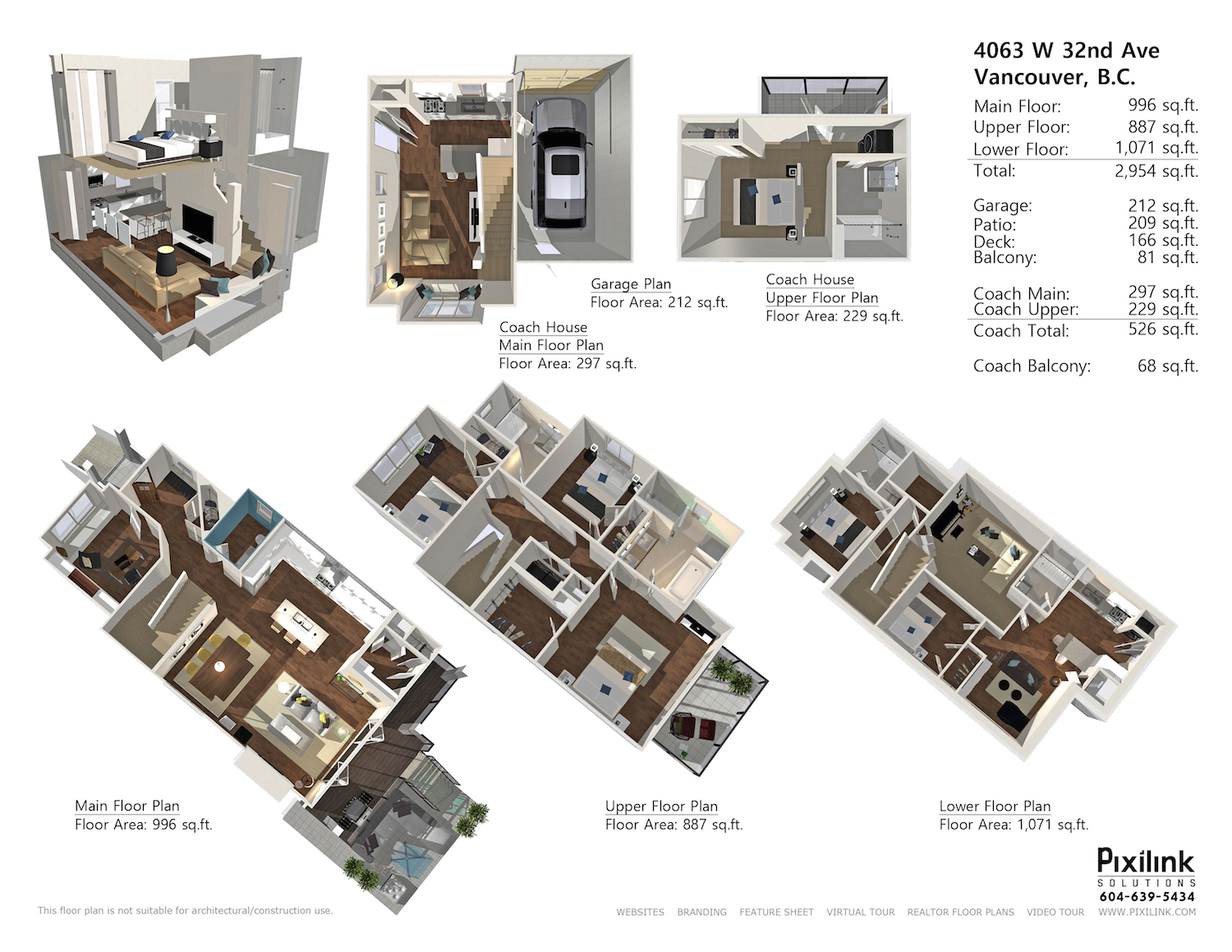 Large layout of the 3400 sq.ft. Dunbar Modern Home, 4063 W 32nd Ave, showing a angled stacked view of the cottage style lane-way house.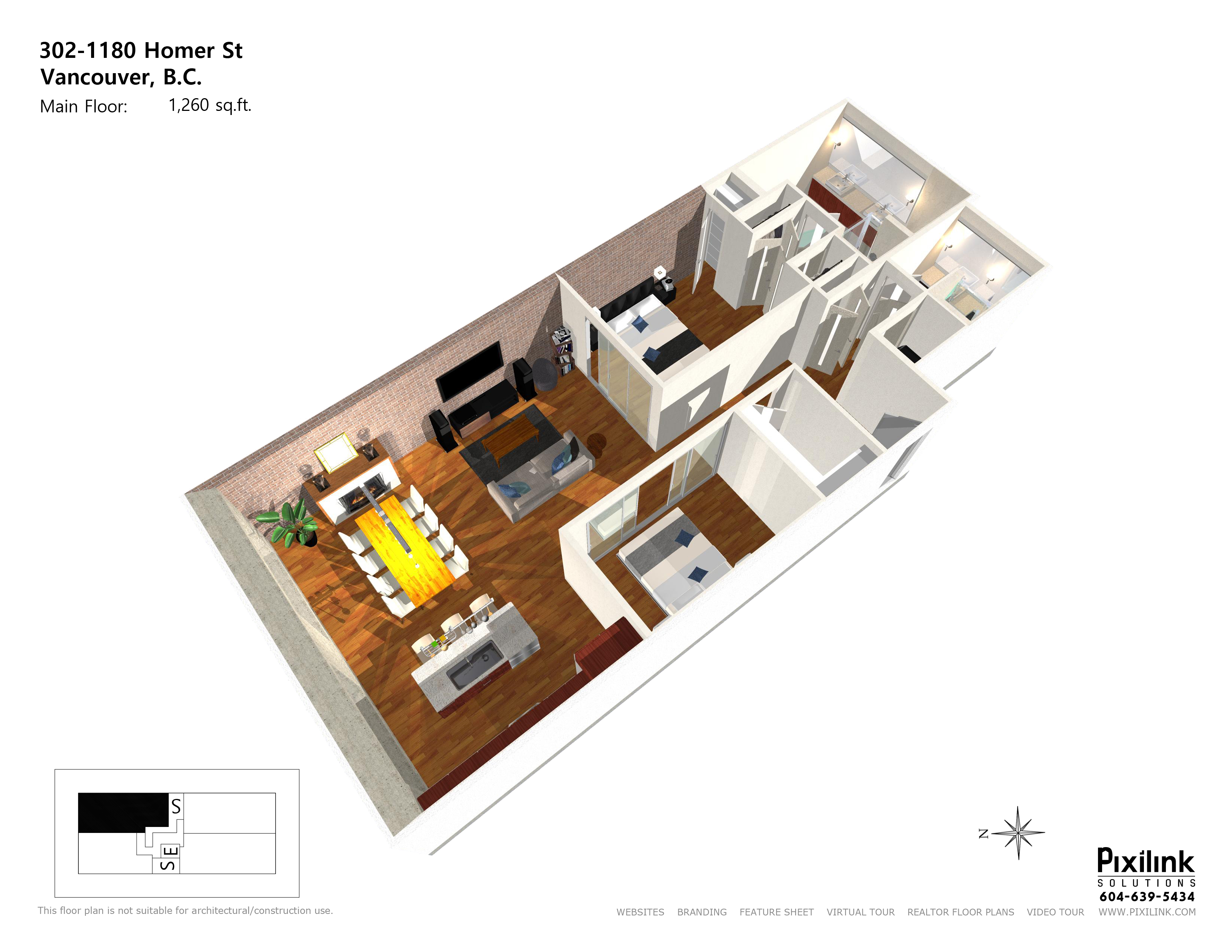 Perspective view of the 1/4 floor suite at McMaster Building, #302 1180 Homer St. showing the different textures: wood floors, brick walls, and concrete feature walls.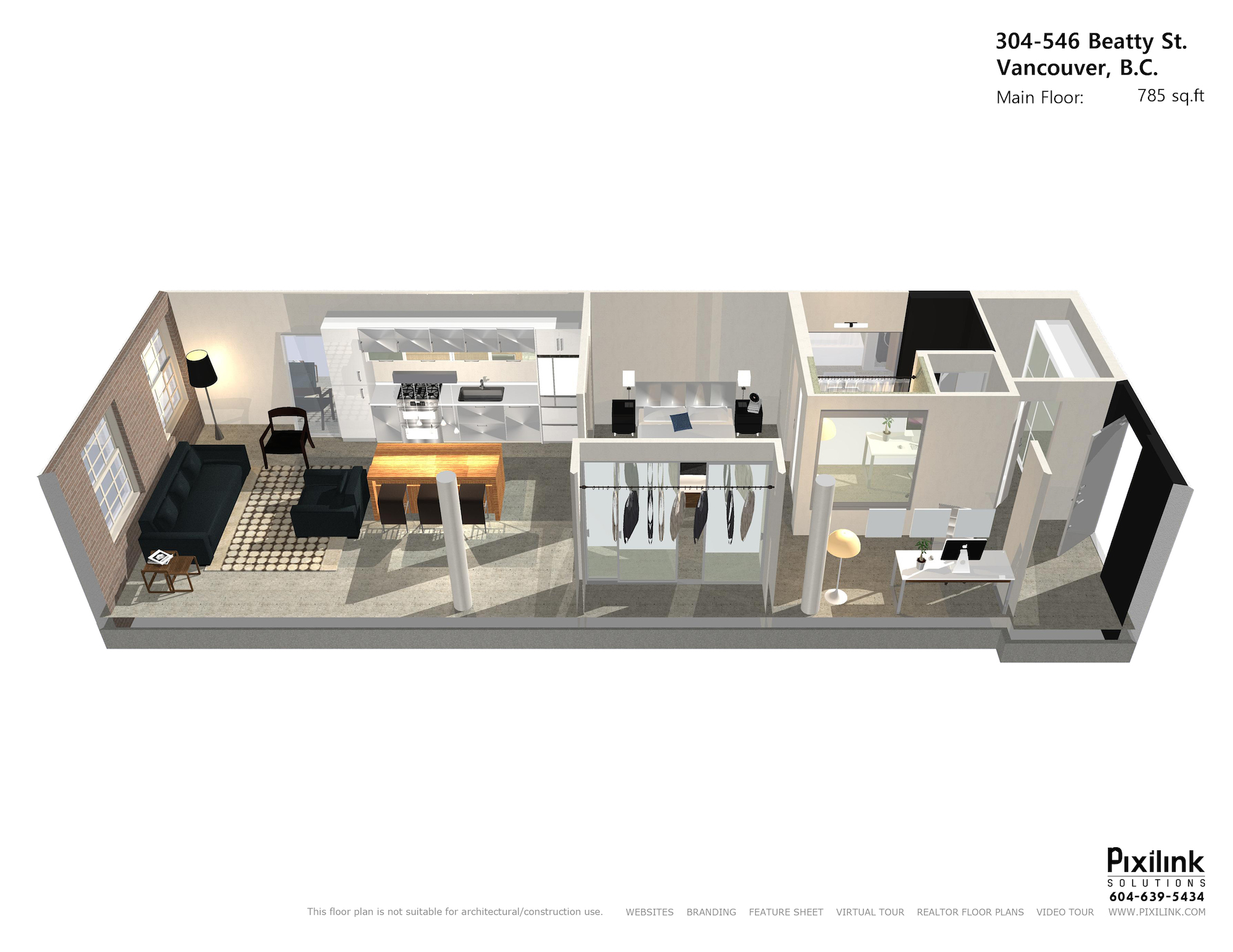 Beautiful tilted side view of the 785 sq.ft. loft we sold at #304 546 Beatty St, showing the large living room space, and feature brick wall.