Patina - 1028 Barclay St
1028 Barclay Street, Vancouver V6E 0B1
256 Suites
43 Levels
2011 Built
Pets restricted
Rentals restricted
Description
PATINA - MODERN DOWNTOWN CONDOS
1028 BARCLAY STREET: DOWNTOWN/WESTEND VANCOUVER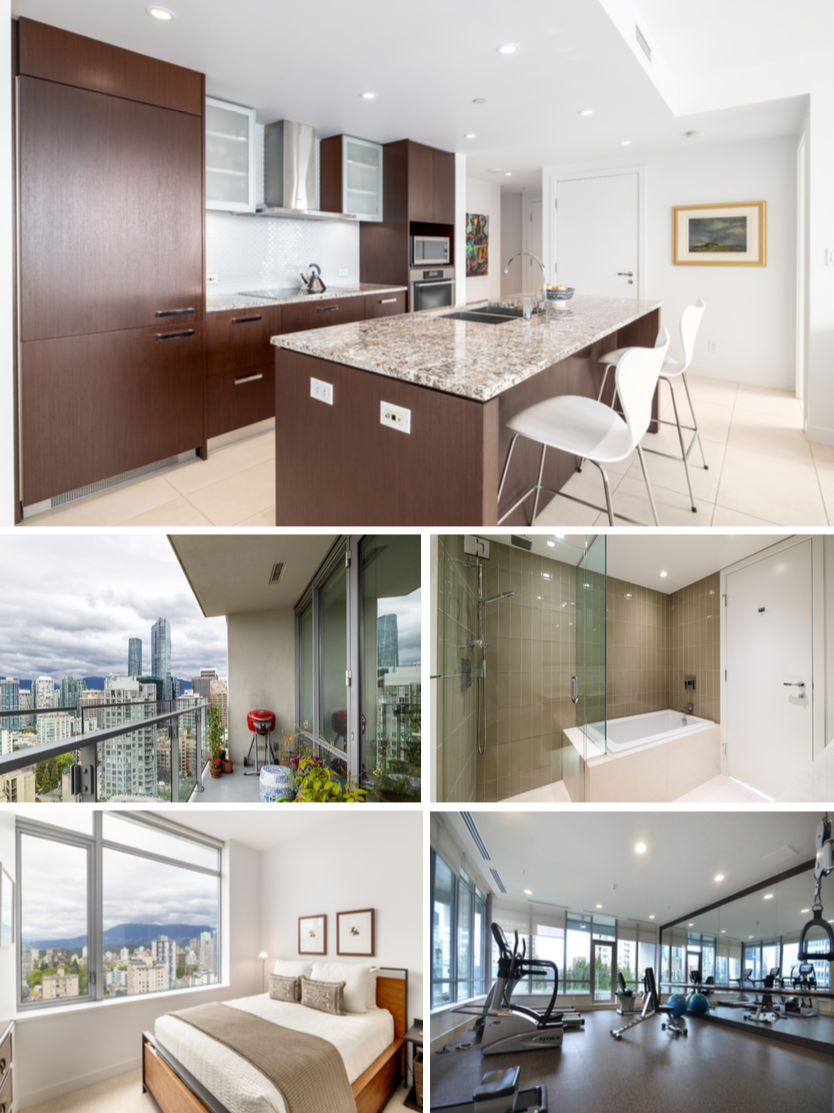 A high quality modern finished high rise located in the heart of Downtown Vancouver. Developed by Concert Properties and designed by Stantec Architecture Ltd in collaboration with Endall Elliot Associates. Open concept plans finished with European fixtures, Miele appliances, stone surfaces with generous views of the city, mountains and water. Patina is a well recognized development for its build quality, attention to design, and for its architectural presences rising over 42 stories. European style kitchens feature seamless wood cabinetry with integrated Liebherr fridges, Miele Appliances, stone surfaces, and under-mounted sinks. Large bathrooms include high-end fixtures and glass Italian style tiles. The building amenities include air conditioning, large gym, two lounge rooms, and a dramatic double height lobby.
Media Attention:
- Urban YVR "Modern and Sophisticated Gastown Loft at 27 Alexander for sale"
- Tower Trip Magazine "Condo of the Week: 36th Floor Vancouver Pad with Ocean & Mountain Views"
- Decoist "Dreamy Sunsets, Ocean Views, and Urban Luxury: 36th floor Vancouver Condo Has it All"
- Globe and Mail News "Re-listing helps Vancouver condo get two quick offers"
- Decoist "Vancouver Luxury high-rise condo"


Sold Condos:
#2105 - 1028 Barclay St - Sold (2021)
#1402 - 1028 Barclay St - Sold (2019)
#3603 - 1028 Barclay St - Sold by Paul Albrighton
#2305 - 1028 Barclay St - Sold by Albrighton
#2702 - 1028 Barclay St - Sold by Albrighton
#509 1028 Barclay St - Sold by Albrighton
#2307 1028 Barlcay St - Sold by Albrighton
#1402 - 1028 Barlcay St - Sold by Albrighton
Past Videos:
Facilities
Gym, Two Lounges, Conceirge, Paito