1540 W 2nd Ave - Waterfall Live Work Building
1540 West 2nd , Vancouver V6J 1H2
98 Suites
7 Levels
2001 Built
Pets allowed
Rentals allowed
Description
False Creek Live/Work Loft Building Designed Erickson "WATERFALL BUILDING"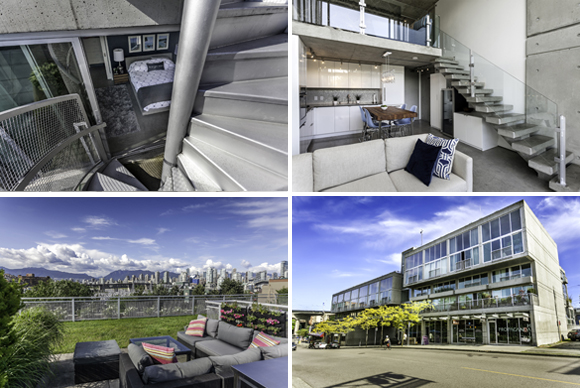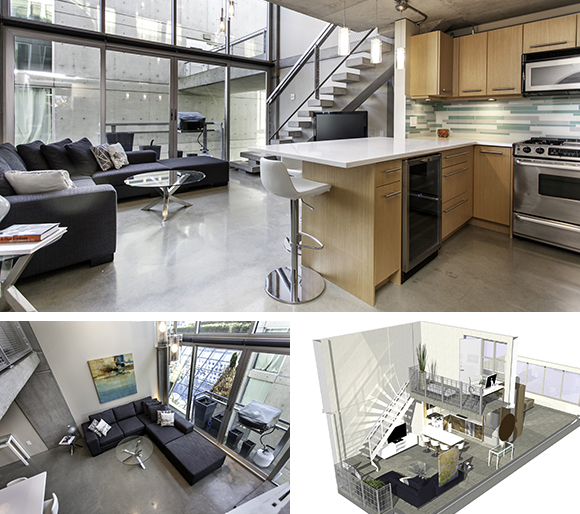 The Waterfall Building is located in False Creek at 1540 West 2nd Avenue. This is an architectural landmark building designed by Arthur Erickson, a world-wide renowned Canadian architect. This building contains commercial and residential live/work spaces and lofts. It was developed by Hillside Developments in 2001. These are amongst the most unique and sought after lofts in Vancouver. This iconic building features plenty of concrete, glass and open style lofts. From legendary design, open courtyards, waterfalls, and top-notch build finish, The Waterfall building is a one-of-a-kind Vancouver live/work loft building.
See our Globe & Mail feature on suite 601.

This building is located right near the entrance of Granville Island.
Concrete, steel, and glass construction
Mixed used, live/work condos and lofts
Built in 2001
For information about reserving/booking the gallary space, visit: http://www.thewaterfallbuilding.com
Waterfall Lofts Sold by Albrighton:
#PH610 - 1540 W 2nd Ave sold (2021)
#602 1540 W 2nd Ave - sold (2019)
#301 1540 W 2nd Ave - sold
#509 1540 W 2nd Ave - sold
#509 1540 W 2nd Ave - sold
#610/#611 1540 W 2nd Ave - sold
Videos from selected previous sales:
Facilities
Courtyard, Gallery
Floorplans