June 2008
What is the Albrighton / modern blog / thespacelofts.com blog about?
This blog will mainly discuss topics to do with innovative architecture, building methods, and display some very nice real estate that reflect good design, and not "builder spec-specials". Additionally real estate topics and unique homes will be posted. There is never enough good architecture displayed on the net. In return this will draw like minded people together and use Albrighton marketing when it comes time to sell or buy their property. If you have an article you would like posted or topic discussed please email me at [email protected]
---
---
Open House Sat/Sun June 28th, 29th: 2-4pm. Yaletown modern studio suite with views

Saturday and Sunday between 2-4pm we are showcasing a fantastic studio suite in Yaletown. This functional 500 square foot bacholar pad features top end finishes and panoramic views from the 27th floor. This condo features a den, parking stall, storage, and its just steps from the seawall, all this for only $339,900. Located at the "501" #2705 501 Pacific St. Contact Paul Albrighton for the full listing details at 604 315 5574 or [email protected]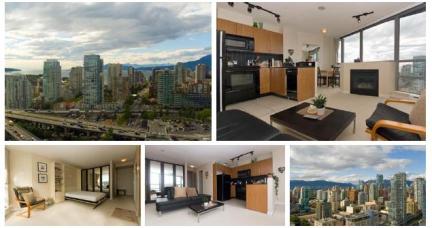 Posted by Paul Albrighton, Open Houses

---
Best modern house in Vancouver? The Shaw House Point Grey Rd

Its your choice, but the Shaw house does rank very high on the top Vancouver Modern homes list. Overlooking English Bay, this private residence is organized simply, with living spaces on grade, private spaces above grade, and a music room below grade. The narrow dimensions of the site required placement of the lap pool on the second level, along the west side of the house. Small spaces are enlarged by generous ceiling heights, while the location of the lap pool brings both daylight and reflected light deep into the central areas.

The Shaw house is located on Point Grey Rd, Kitsilano, Vancouver on a narro 33' waterfront lot. Designed by Patkau architects at www.patkau.ca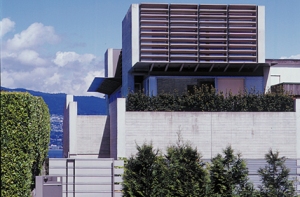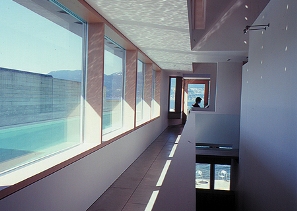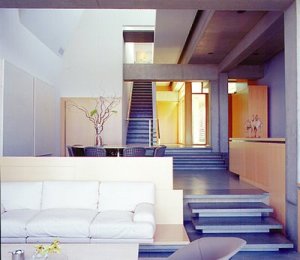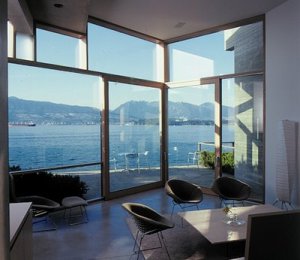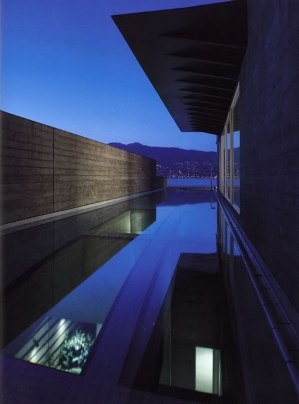 Photography Credits

Paul Warchol Photgraphy Inc
224 Centre Street, 5th Floor
New York, New York
212 431 3461

Undine Prohl
#302 1930 Ocean Avenue
Santa Monica, CA 90405
310 399 5031
Posted by Paul Albrighton, Modern Architecture. June 25th, 2008
---
What is actually selling in Vancouver Westside - including Downtown

What price ranges are actually selling in Vancouver Westside? Certainly with the doubled up listings since May 2008 - (May 2008 has close to 100% more listings available than May 2007) people would like to know what price ranges are receiving the most activity and sales. For Vancouver Westside including Downtown the current figures reported from the Great Vancouver Real Estate board are:
Attached (Includes Townhouses and Duplex's): Meidan price $748,000
Apartment (Includes all condos): Median price $444,500
These statistics lean towards the "bottom end" of the market generating the most activity, a common trend this year. Lower price ranges are recieving the most sales and demand.
Paul Albrighton, June 23rd 2008.
---
Just sold, 1220 Falcon Dr, view townhouse, lots of updates

We just sold this beautiful townhouse in Eagle Ridge within two weeks of being of the market. Expansive green views, three bedrooms, over 1900 sq.ft, and lots of outdoor landscapred gardens make this townhouse a great spot for entertaining.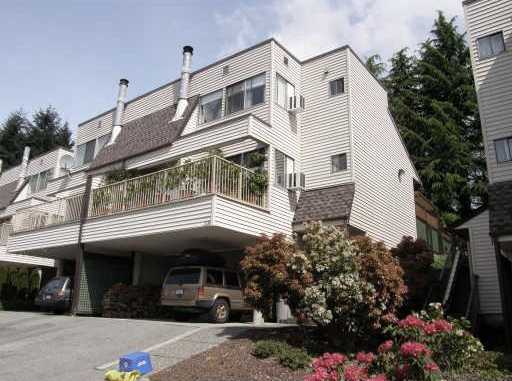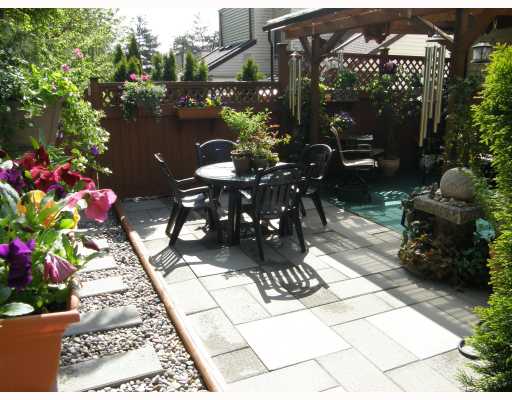 Paul Albrighton, Property Sales, June 26th, 2008
Property Link: http://www.albrighton.ca/property_detail-3-135-2601.html
---
Penthouse available at The Space Lofts, 2 level suite

Recently a Penthouse suite at The Space Lofts became avaiable on the market. These suites have great views of the city and water. The best part is having a loft on nearly 31st floor over all of Downtown. Contact me directly for more information on this suite, at 604 315 5574, [email protected]

Penthouse 2, 1238 Seymour St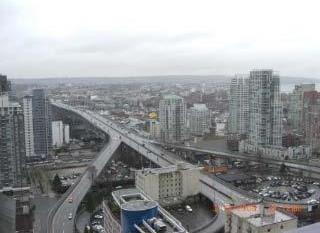 Posted by Paul Albrighton, The Space Lofts Vancouver, June 18, 2008
---
Brava Open House, 2 bedroom, 2 bath, den Sun& Saturday June 28 & 29th, 2-4pm

This beautiful two bedroom and two bathroom condo located at 1155 Seymour Street boasts amazing views of downtown, false creek, and Yaletown. Exapanisve closet and storage space make this suite an ideal upgrade from a one bedroom for either a growing couple. Email me at [email protected] for more information on this suite and the full listing.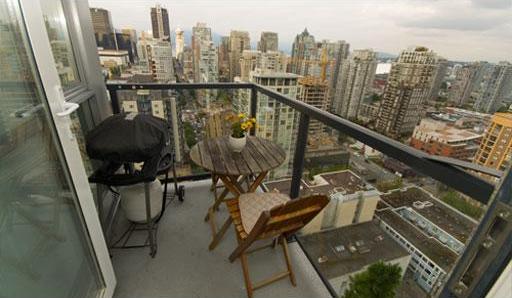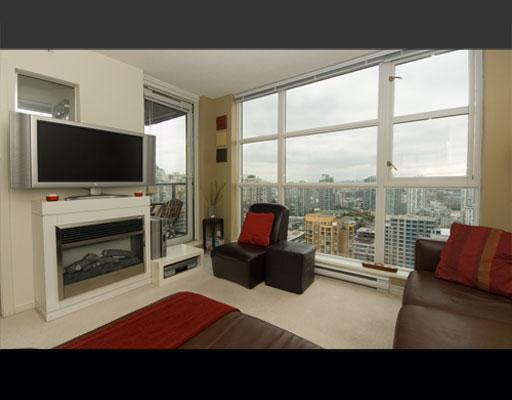 Posted by Paul Albrighton, June 18, 2008
---
Amazing Loft for Sale, designed by Arthur Erickson 1178 W 7th, Fairview Vancouver

This amazing 3+ level townhouse was designed by Arthur Erickson in 2003. It feautres full 3 level hieght cielings, steel frame floating staircases with fir steps, concrete floors, and a roof top decks with expansive views of Downtown and the North Shore Mountains. This 2600+ Square Foot home feels like living inside a clean, contemporary, large art gallery. For more information and the full listing email me at [email protected] or call at 604-315-5574.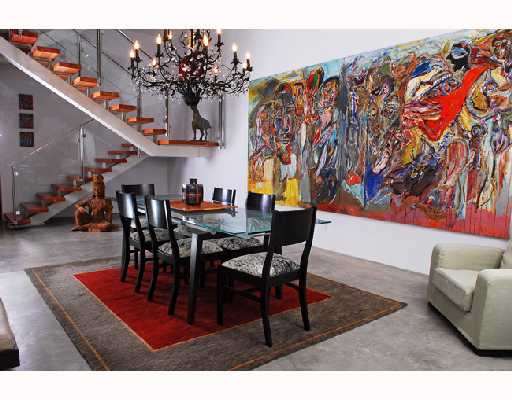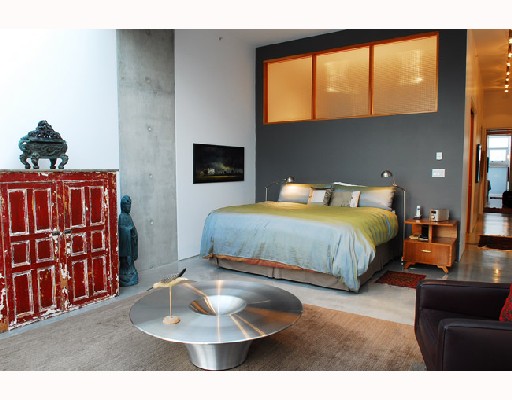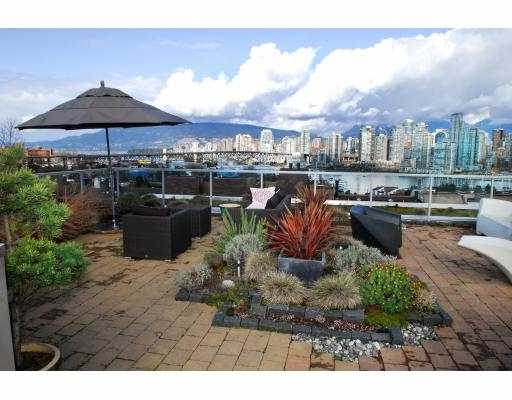 Posted by Paul Albrighton, June 18, 2008
---
Luxury Waterfront Open House, Sunday June 15th, 1-3pm

Vancouver Waterfront living at it's best. Enjoy the fabulous neighbourhood restaurants, seawall & the beaches from this completely renovated Southwest corner 1157 square feet suite which features 2 large bedrooms, 2 luxury baths, generous sized living/dining room, open plan kitchen with new cabinets, S/S appliances & granite countertops, exquisite new mocha hardwood floors, large in-suite storage/laundry room & gas F/P. Experience stunning views of Granville Island, the marina & False Creek from your elegant, spacious & sunny 143 SF terrace, amenities include concierge, gym & pool. For those who seek quintessential modern glamour, touched by original chic, this is the suite not to be missed! All for only $859,900. Contact Paul Albrighton for more information or to book a viewing. 604 315 5574, or [email protected].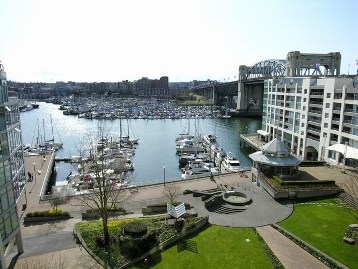 Posted by Paul Albrighton, June 13, 2008
---
Modern Penthouse 4 1199 Seymour St. Open House Saturday June 7th, 2-4 pm

This is custom designed "Modern Masterpiece" penthouse in the Yaletown/Downtown area. It has been totally re-designed by an inform interior deisgner with the finest finishes and materials. Live on top of the city on 33rd floor in modern contemporary finishes and enjoy the 500 sq.ft roof top deck and take in the best South West views in the city. Modestly priced at $1,388,000. Email me at [email protected] for details.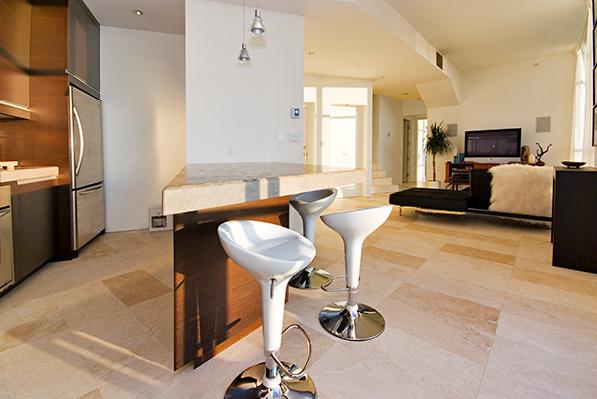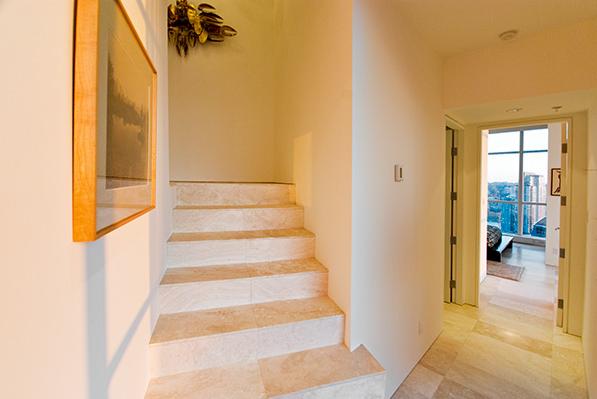 osted by Paul Albrighton, June 6, 2008
---
Prefab Green homes that look spectacular

Living homes is a company that manufactures and "installs" pre fabricated homes. I've yet to hear of their products sold in Canada...yet. Their products look amazing, have high LEED ratings, and lead with new technology. Go to www.livinghomes.net to visit their really user friendly website which allows you to customize and configure your house like building a car with options all online, and it finishes with a price quote as well. This video below shows how a Living Home can be assembled in one day. The following home is a RK1 designed by architect Ray Kappe.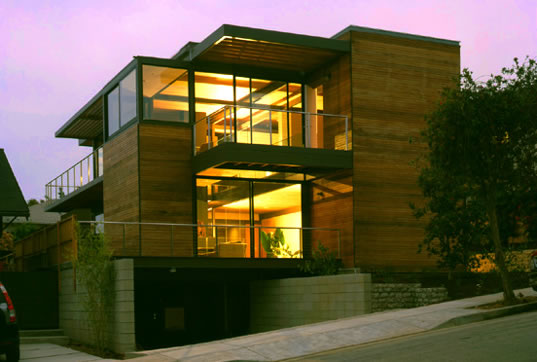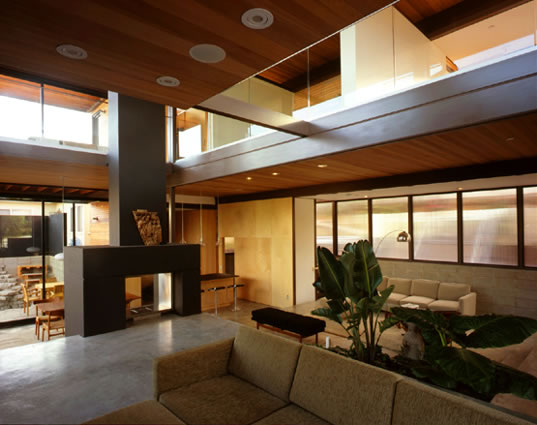 Posted by Paul Albrighton, June 4, 2008
---
Modern Purism Architecture, at least thats what I call it...

For beautiful modern puirst style architecture, be sure to check out these seamless designs from Architect. Claudio Nardi, http://www.claudionardi.it/en/work-detail.asp?id=553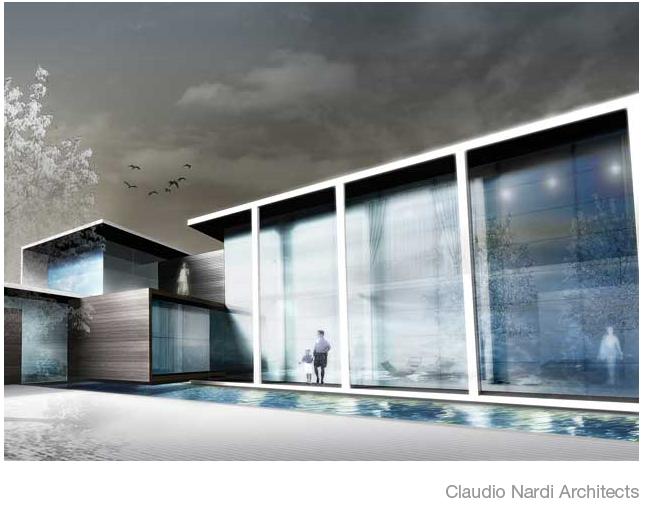 Posted by Paul Albrighton, June 3, 2008
---
455 Beach Ave. Open House Saturday June 7th, 2-4 pm

Want to live on the waterfront in 2 bedrooms and 2 bathrooms for less than $900,000? Check out this property located right a George Wainborn Park in False Creek. Email [email protected] for details.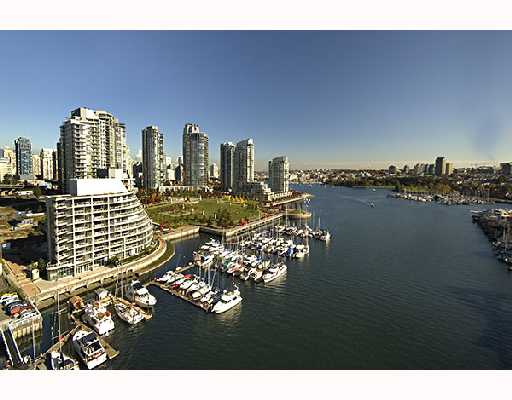 Posted by Paul Albrighton, June 3, 2008.
---
303 - 717 Jervis St. Open House Sunday June 8th, 2-4 pm

This suite has fantastic updates and a fresh modern look. Live in a exclusive building at Emerald West, 1179 Sq.Ft, high end rennovation. Email me at [email protected] for more information.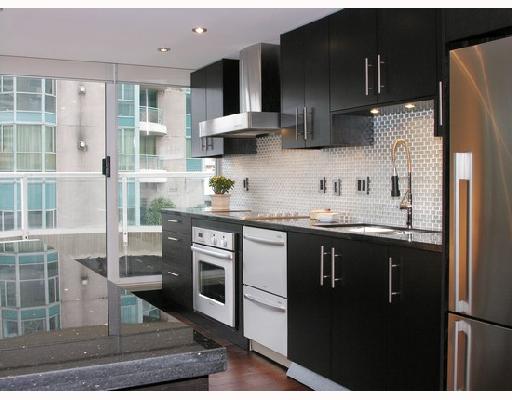 Posted by Paul Albrighton, June 3, 2008.
---
Westcoast Contemporary Architecture and more
While doing my weekly searches for beautiful architecture, I came acrosss Olson Sundberk Kundig Allen Architects. From modern contemporary to westcoast private homes these architects a true leaders in their class. The website is definatley "an online art gallery" of beautfiul buildings and homes. Enjoy their projects at: http://www.oskaarchitects.com/Projects/Type/Featured .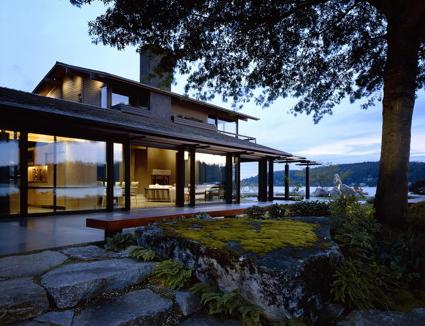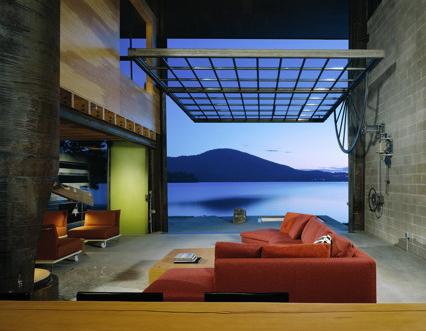 Posted by Paul Albrighton, June 3, 2008.
---
Property Sold in 6 Days - Port Moody City Escape
The Albrighton team just sold 1 Noble Crt. Port Moody. Again, proof of a focused marketing plan.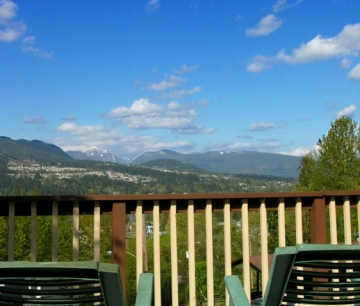 Posted by Paul Albrighton, 1238 Seymour St. June 1, 2008.